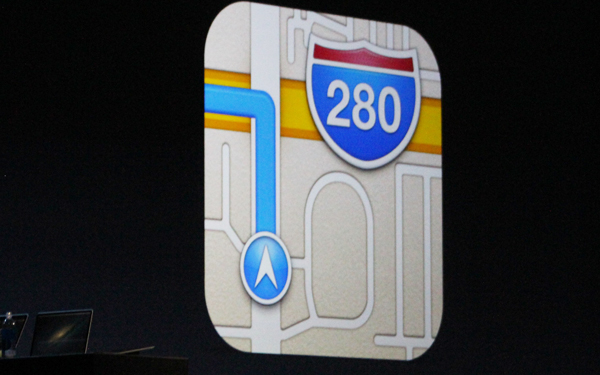 Apple has completely redesigned maps for it's iPhone, ditching the Google service that it has used for maps since the device first launched in 2007.
Apple gave a big blow to Google, whose mapping software will lose pride of place on iPhone users' handsets. In a move that could threaten satnav manufacturers, Apple's new mapping system includes turn-by-turn navigation for owners of the iPhone 4S, iPad 2 and new iPad. The new maps are fully compatible with Siri, Apple's voice controlled 'personal assistant'. Siri can plan trips and will also answer questions en route, such as the location of the nearest petrol station.
Analysts said the decision to abandon Google Maps, which has provided mapping data for the iPhone since it was introduced in 2007, shows the increasingly fierce rivalry between the two firms.
Of course, satnav manufacturers were not conceding defeat. In a statement, Johan-Till Broer of Garmin said: "We've been competing successfully with free navigation on Android phones, and through third party apps also on the iPhone, for a couple of years now, and it has been widely anticipated that Apple would introduce a new maps app with navigation functionalities.
"It is, however, too early to provide a qualified evaluation of this new iOS feature. Garmin has over 20 years of experience in navigation technology and our navigation products offer a wide range of unique features that provide drivers highly accurate and reliable road guidance."
Get more details about the WWDC event here. You can also have a look at the WWDC Keynote address video here.