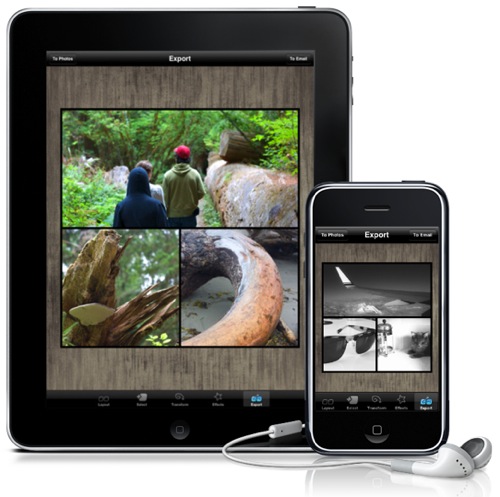 If an app speaks allows you to speak your heart out it would be the nearly best app designed ever. They say a picture says more than a thousand words. And nowadays with the ease to capture moments made easier, people can convey themselves to the world in much colourful and creative ways.
At school many would have been exposed to collage. With the use of random photos one could depict and portray whatever they intended to convey as a message. Aggregating pictures was the first step and merging them to give a whole new meaning was the second. One would land up with a final image that delivered the most significant message in the simplest way ever.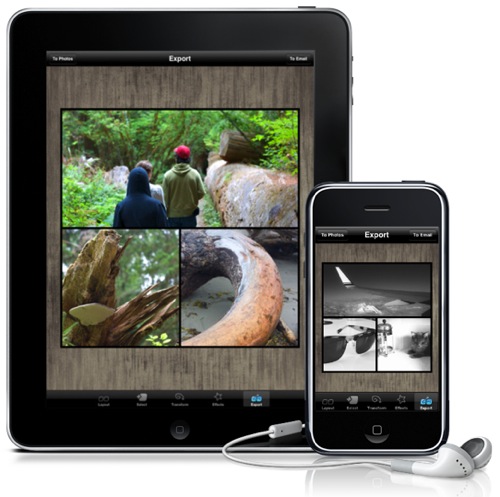 Diptic is one such app that allows you to play with your images and use them for creating something better. One can gather images into one pane and use it for things like travelogues, journals, projects and many more things.  The app allows one to snag multiple photos ranging from one to five into a single frame. There are around 52 frames available for use. The photos can be picked up from anywhere; the iPhone or iPad or from any social websites like Facebook where one has the photo albums. The app allows a simple mechanism of drag-drop for getting photos into a single frame.
The app allows umpteen ways of editing also. Photos can be mirrored, rotated, faded, brightened, tweaked and bordered.  Also the commendable feature of the app is it allows the user to send the pictures directly to Instagram or Camera+, Twitter, Flickr etc.
It is available on the iStore for $0.99.