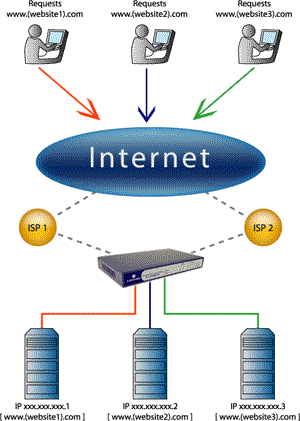 The Domain Name System (DNS), I'll not go into the theoretical details, but I'll tell you briefly what happens. When you type any website name or any URL in your browser's address bar, it needs to be converted to an IP address, because this is what the computer, the router, switch, network hub understand, the name or the URL is for the human readability and ease. The DNS converts the website's name to an IP address.
Selecting an appropriate DNS can make a lot of difference. It does speed up the browsing. Usually the common suggestion that I receive is to use your ISP's DNS. It would be faster than any public DNS server. But my ISP's DNS server is distressing, so i started trying and testing out the free public DNS servers available. For me, I found NortonDNS to be the fastest, the second was OpenDNS and Google Public DNS third. Here I am sharing with you a few good public DNS servers. Understand the DNS that helped me speed up my internet, might not be the one for you. For Windows users, on your DOS prompt you can do a 'nslookup', you'll get the time that the DNS server took to resolve the website name.
For example:

> nslookup google.com 208.67.222.222
Similiarly for linux and mac users, you can run the 'dig' command from your shell prompt.
$ dig @208.67.222.222 google.com
Test with all the DNS servers and IP addresses provided below to find out the fastest resolving server. Also test with your ISP's DNS server's IP address, that may be the fastest one for you.
Also i learnt that the unwanted ads that pop up on a web page or displayed on the sides, do eat away your bandwidth, what you can do is block these websites through your computer's hosts file. For Windows users you'll need to add these in c:\WINDOWS\system32\drivers\etc\hosts  for Linux and Mac users you need to add it in your /etc/hosts file. I am sharing here a list of all the ad and malware sites. Also thanks to Dan Pollock, who shared a list on his website someonewhocares.org, that was really helpful. I added some more to Dan's list as i found them while surfing the net. Sharing the dropbox link below.
If you have some solutions or suggestions that could help improve the Internet speed or optimize the surfing and browsing experience, do share it with us.
Photo source: Extra Ketchup