Whenever a new year approaches, we all want to do something new. Sometimes, it's some good old things that we forget. This new year, let's make the best use of some apps which exist to make our startup lives easier. Here they are:
This is by far one of my favorite apps this year. It is definitely the best task and project management app according to me. It works brilliantly both for teams and individuals. The best part is, Asana not only lets you stay connected with people but also with things that you and others are working on. It is a great tool for startyups as it is free for teams under 30 members. It has great productivity and I don't see why any startup would not want to use Asana.
I never thought making notes could be so much fun and so easy to manage. It is a great app especially for startups and entrepreneurs because it rightfully does the job of remembering this and keeping things on schedule. Moreover it's free! There's not one productivity app that I can think of that has the ubiquity that Evernote has. It also features a ton of add-ons that you can use to complement the main web app.
This app is not only a huge time-saver, but it allows you to share socially without skipping a beat and annoying people at the same time with an overload of updates.Buffer allows you to schedule your social media updates and it uses its algorithm to decide what time is best to schedule those updates. That means you can share freely, knowing that Buffer has got you covered without overwhelming your followers in the process.
Well, if we are taking productivity, how can we not include Dropbox. You can throw away all those little USB thumb drives. From now on, Dropbox is your thumbdrive no matter where you are. The popular web-based file hosting service allows you to sync files in a folder on your main machine (Mac OS X, Windows, or Linux) to its online service, meaning you can have access to them as long as you have access to your Dropbox account.
Dropbox is something I can't live without. This new year, make sure you add it to your list too.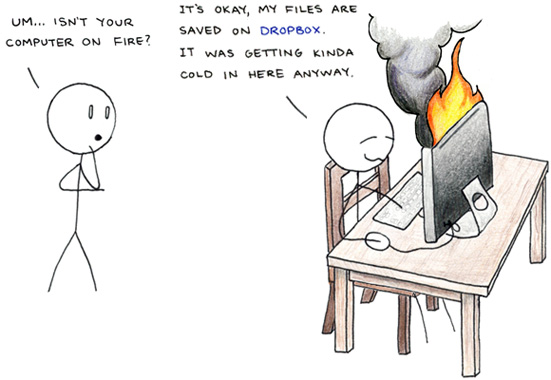 Presentations are something startups and entrepreneurs have to keep doing every now and then. But, have you had to face that situation when you went to an event and suddenly got the chance to speak, but you don't have your computer or gear to connect your machine to the projector?
Even with enough foresight, things happen. But thanks to Prezi, you no longer need to rely on cables or compatibility issues. Prezi presentations are web-based, allowing you to share your ideas and slides with ease. Presentations are easy to create and look great too. Forget PowerPoint and Keynote – keep Prezi close at hand and you'll be ready to present your slidedeck worry-free in 2013 and beyond.
Do try these apps and let us know what you think. Hope you have a very productive year ahead.