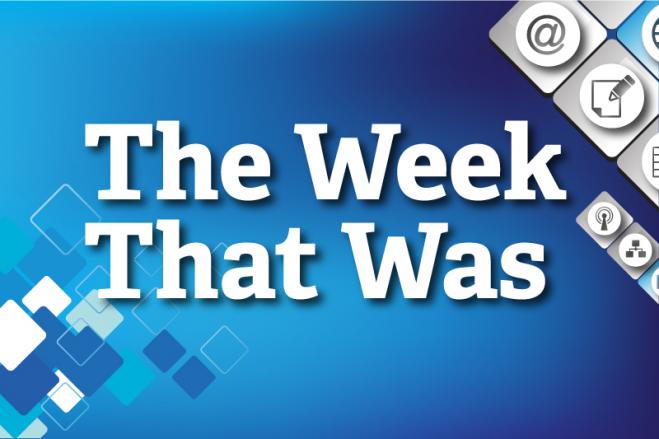 Here are the top happenings this week from the world of technology and startups. In case, you missed something, this will be a great way to catch up with The Week That Was.
Business
Review Of Indian Courier Services For Ecommerce Companies, IndiaPost Tops
We've said this time and again that e-commerce is a growing sector in India and one of the major challenges faced by small and medium sized e-commerce companies is logistics.
Last week, we talked about DTDC launching DotZot, its dedicated delivery and logistics service for Indian e-commerce companies. Today, we share an infographic made by Zepo, an Indian SaaS e-commerce platform reviewing some of the Indian courier services.
Eric Schmidt: Which Internet Will India Choose – Free or Censored
Eric Schmidt is on a pan-Asia tour to promote internet freedom and now has a special focus on India. In the Times of India this morning, Google's executive chairman Eric Schmidt published an article that calls for a free and open Web on the subcontinent.
In his article, Schmidt talks about the opportunity that faces India, the world's largest democracy.
"Now is the moment for India to decide what kind of internet it wants for them: an open internet that benefits all or a highly regulated one that inhibits innovation," he wrote.
eBay India Census: Delhi Top Ecommerce Hub, Guntur Top Rural Hub, Ahmedabad Top Lingerie Buyer
The eBay census guide is an annual e-commerce report that captures what Indians are shopping for online. The findings were based on an analysis of all online buying and selling transactions by Indians on eBay between July 2011 and December 2012.
Indian Mobile Handset Market Insights Report
Precision Match has released its "Mobile Handset Market Insights" report recently and as expected Micromax is rising the charts.
According to a recently released report, Micromax was the second most researched handset brand after Samsung in Feb 2013, while Micromax A110 Canvas 2 was the most researched handset model in January 2013.
Startups
First Bootstrap, Prototype the Product and Go To the Market : Piyush Agrawal of Aurus Network
Suppose an educational institute has multiple branches. But, for a particular subject they have an expert at a branch. How can they ensure all the students of their branches have access to the lessons of this expert faculty? How can they save this faculty's lectures so that they are available to the institute and students even if the faculty leaves the institute  How can they deliver the lessons at low bandwidths?  This, and many other questions linger over the minds of educational and training institutes. If these questions are answered, its a win-win: Students get the best of the institute and Institutes obviously get more students. Aurus Network, founded by Piyush Agrawal is a fit answer to this and many other questions.
BuyHatke – Get the Best Online Deal, Everytime!
BuyHatke is a dynamic product and price discovery platform.The website dynamically grabs results from various online shopping portals and provides the best deal to the customer who can then be redirected to the shopping portal offering the best deal and completes the purchase. Once you search a product, the BuyHatke platform provides recommendations on what you might probably like. It also makes Social Sharing possible by allowing the user to login with their Facebook account.
Entrepreneur
Stanford Launches Entrepreneurship Program in Bangalore
Stanford's Graduate School of Business has recently launched a special entrepreneurship program in Bangalore. It is a nine-week, part-time certificate program called "Stanford Ignite" that essentially teaches entrepreneurs and innovators how to formulate, develop, and commercialize their ideas.
The program provides exposure to both the fundamentals of business and the practical aspects of identifying, evaluating, and moving business ideas forward. It will be delivered by prominent Stanford Graduate School of Business Faculty and utilizes a combination of lectures, case evaluations, small group discussions, workshops, panels, and team projects.
Google to Invest $10 Million To Nurture 10,000 Startups in India
Eric Schmidt has launched a very ambitious project for technology entrepreneurs in India. The idea is to invest $10 million to nurture and support 10,000 startups in India over the next five years.
The initiative is led by Nasscom in participation with companies like Google and Microsoft to help encourage and support more technology startups in India thereby strengthening the startup ecosystem.
India's World Startup Report Released, Bright Future For Technology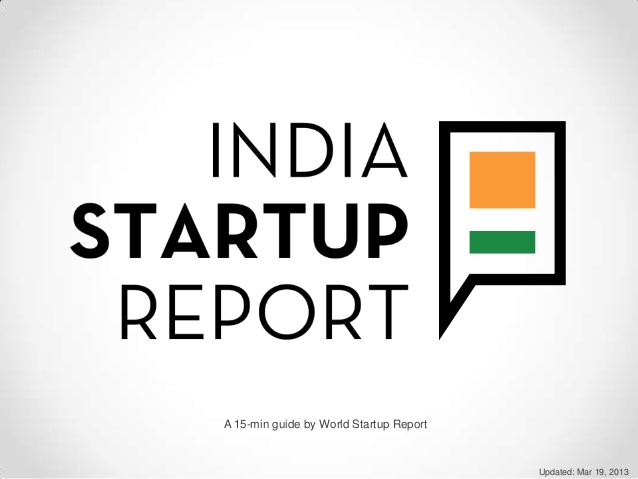 India has always been a very interesting country, both for good and bad reasons. But, off late, it has been even more interesting because of the rising startup culture here. The World Startup Report, led by Bowei Gai, has released its latest data on India's startups.
Bowei is a Silicon Valley entrepreneur  and fire starter behind the World Startup Report mission. He was formerly the founder of CardMunch which got acquired by LinkedIn. He started the World Startup Report when one of his reports on China went viral.
Government of India to Host Hackathon in April
The US Government had hosted a hackathon at the White House recently. Now, the Indian Government is taking another step forward by hosting a hackathon to help frame the 12th Five Year Plan. The National Innovation Council and the Planning Commission have come together with some of the best institutions in the country to organize this. The intention is to "Hack the Plan" over a 2-day period, create out-of-this-world visualizations of the future, tell the next big story in a myriad ways and build apps to fuel the change.
10 Mistakes to Avoid When Pitching Investors
Founding a Startup is tough. Getting a funding is even tougher. Entrepreneurs prepare presentations and do all the hard work, but sometimes it all goes in vain.  The Founder Institute gets a list of rookie mistakes every entrepreneur should avoid when pitching Investors.
Apps
Smartphone App to Test Urine For Medical Conditions
As bizarre as it may sound, a smartphone app that analyses urine samples for a range of medical conditions has been demonstrated at a science fair in the US.
The app can be used as an indicator of 25 different health issues including diabetes, urinary tract infections, cancers and liver problems. The app is called uCheck and was unveiled for the first time at TED 2013 in California. It uses your phone's camera and urine dipsticks to help you understand, track and take ownership of your health in more interesting and powerful ways.
The app can indicate any medical concerns by examining the presence of glucose, proteins, nitrates and other substances in the urine.
Water Supplier Hyderabad : Free Android App to Order Water Tankers
On the occasion of World Water Day, we bring to you an interesting App – Water Supplier Hyderabad. This Android app is a great way to solve your water problems in the twin cities of Hyderabad and Secunderabad.
Launcher8 Brings Some Windows Phone Goodness to Android
Love your Android phone but wish you could have the tacky tile interface found in Windows Phones. Well don't wait any longer; Launcher8 does just that by delivering a tile based homescreen found in Windows8 devices to Android. Once the app is installed, the next time you press the Home button, you will be prompted to select the launcher – the stock launcher that came with the device or Launcher8 and you are all set.
Gagdets, Gears and Utilities
All The Samsung Galaxy S4?s Features in One Video
Last week, Samsung unveiled the covers of its much awaited cell phone, the Samsung Galaxy S4. The Galaxy S4 is packed with loads of exciting features – new apps, functions, gestures, camera controls and a whole lot of other stuff.
A lot of those apps and features are mostly fancy stuff. I am sure not many people will actually be using those.
For all those, not so tech-savvy people who are still in love with the Galaxy S4 and want to get a visual glimpse of all the features packed in there, we have a short and simple video just for you.
The Evolution of Samsung's Galaxies
t was just three years ago that Samsung launched one of the most successful lines in the history of smartphones – the galaxy series.
In terms of sales, the Galaxy S sold 20 million units, and the SII sold 28 million. It got larger than life when the SIII crossed the 50 million mark this march. The new Galaxy S IV has stolen a lot of hearts too and is expected to launch in April this year.
How to Protect Your iPhones from Free Apps that are Killing Your Battery Life
Many iPhone users have a common complaint – a fast draining battery. Research has proven that the apps you use directly impact your battery consumption. This is why it is important to be careful regarding the apps you use.
To help you in this regard, given below are some important tips.
Nokia Lumia 520 Launched, Lumia 720 Coming Soon
It has not even been a month since Nokia announced the Lumia 520 and Lumia 720 at the Mobile World Congress, but Nokia India has already launched the Lumia 520 at an attractive price of around Rs. 10,500.
The company said it will give an exact price at the time of the phone's launch, but we don't expect it to be very different. Interestingly, Flipkart has already listed the phone for pre-order, at Rs. 10,499, and quotes a first week of April availability.