LinkedIn, the world's largest professional network today announced its India member base has crossed the 20 million mark, gaining the critical mass significant enough to represent a world-class city full of professionals and students. This city, "City of LinkedIn India", would have a "member population" comparable to that of Mumbai's total metropolitan area, and larger than that of many countries in the world.
Here are some interesting insights:
Top 3 industries: IT Services, Computer Software and Accounting
Top 3 skills include Management, Sales and Training
Bollywood (1565), Yoga (4775), Cricket (2924) and Curry (231) are some interesting keywords mentioned by members in their LinkedIn profiles
Most InDemand Employers: TCS, Infosys and IBM
Ganganagar, Jalandhar and Delhi-NCR are the top 3 locations where people love their jobs
It is interesting that 79 percent of the Indian professionals believe luck plays an important part in their careers, while 69 percent of women professionals consider that their careers and completely successful.
Here is the full infographic: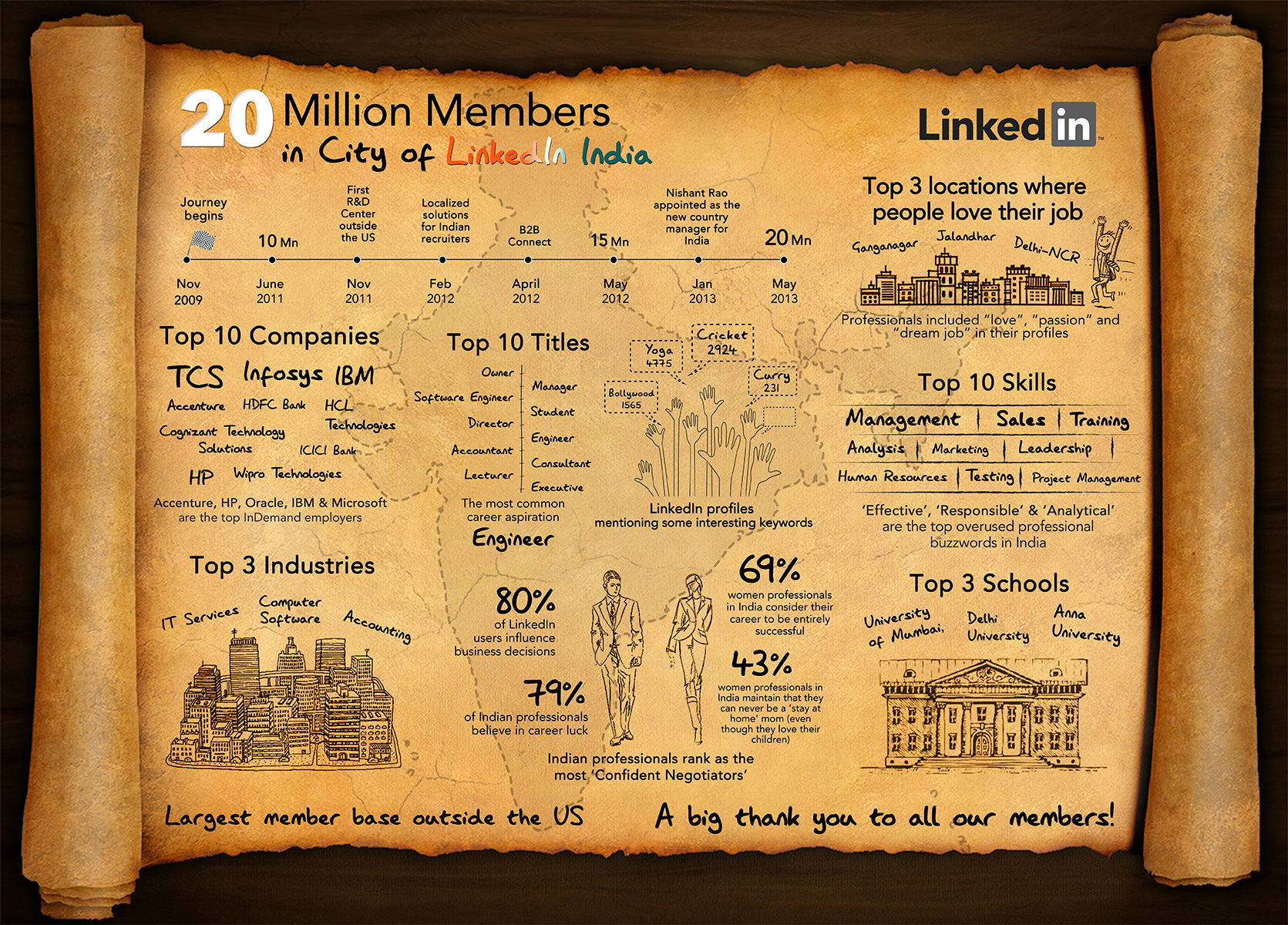 Here is the link to the full infographic.