How innovation can help with the problem of public sanitation
Posted On January 25, 2018
---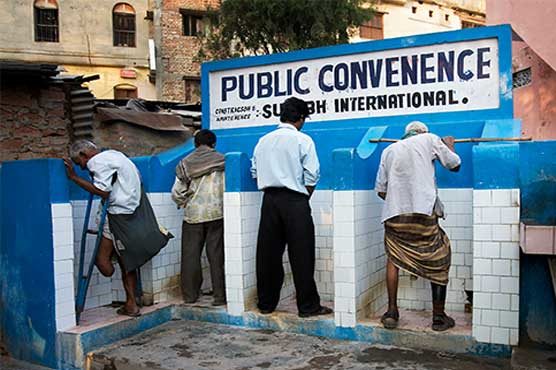 Sanitation-related diseases ravage public health and is a scourge for many modern cities in India. On the other hand, toilet paper and wet wipes are ecological nightmares and don't help in solving the greater environmental problem of waste management either. However, creative startups around the world are lending a hand to kill those 2 birds with 1 stone.
2.3 billion people across the world don't have access to a toilet and around 800 children under five die every day from diarrhoea, which is caused by poor water and sanitation.
Sometimes it takes data to show India's complex contradictions: Though 63 % of Indian homes have a phone, less than half of the households don't have a toilet. In India's poorest states only one out of four people has access to use a toilet.
Although 3.2 % of the ones without a lavatory use public toilets (often dark, tiny, poorly ventilated and without running water) and, worst of all,  half of the population in publicly defecate, spreading diseases that lead to hundreds of thousands of deaths every year.
A report topped the economic cost of India's sanitation problem at $106.5 billion in 2015, which is 5.2 % of the country's gross domestic product.
It's mindblowing for a country that has access to cutting-edge technology to continue in this manner.  
Prime Minister Narendra Modi vowed in 2014 that his "Clean India program" will give every Indian access to a toilet by October 2019 and the terror of open defecation will be wiped out. The Swachh Bharat Abhiyan program, as it is also called, was well funded and is the most significant cleanliness campaign by the Government of India in modern times.
Since Modi came to power, more than 52 million toilets have been installed and Sanitation coverage in the country doubled, from 39% in 2014 to 74 % at the end of 2017. The Ministry of Drinking Water and Sanitation together with other ministries, state governments and NGOs launched dozens of campaigns to educate people regarding the use of toilets and to promote hygiene and cleanliness and to reach the 2019 goal. So far, 8 states and territories are declared open defecation free.
The Indian government also released an app where public toilets are Google-maps located, providing directions and distance to the nearest loo.
But alas, Rome wasn't built in a day, and definitely not in India.  The problem with toilets is that people have to use them. For a real defecation-free nation, India's behaviour needs to be changed, as cultural and traditional reasons and a lack of education are the prime reasons for this unhygienic practice.
A report by environment body TERI pointed out that "many cities continue to lag behind in managing faecal sludge and septage", emphasising that "the government needs to focus on strict enforcement of the 'polluter-pays' principle".
States are resorting to controversial tactics. In Beed, every morning teams of government employees and volunteers go to villages to publicly shame those who relieve themselves in the open.  It's called "the largest behavioural-change program anywhere in the world."
In Australia, a startup with an iconic name 'Who Gives a Crap' produces highly original toilet paper since 2013. The founders were so shocked to hear that roughly 40% of the global population doesn't have access to a toilet that they decided to dedicate 50% of its profits to build toilets, provide access to clean water and provide hygiene education in developing countries.
Over time, WGAC managed to stand out and grace bathrooms across Australia, working together with design duo Craig & Karl to create limited edition toilet roll wrappers. They expanded their offer with paper towel and tissues. All 100 % recyclable. Or, as they say, "Good for your bum, Great for the world.
Since it's not only health that's at stake in the little boy's room. The environment also is at risk.
London-based founders Ellenor McIntosh and Alborz Bozorgi invented Twipes to tackle environmental issues that traditional wet wipes cause, as they don't degrade quickly and damage the drainage system. Their 'twipes' are hygienic, water-dispersible wet wipes on a roll designed to fit into existing toilet roll holders. They are free from harsh chemicals and dissolve in water within three hours. 
They were very successful with their idea. Founder Ellenor McIntosh won the UK semi-final of the Women's Startup Competition and will be competing this year in the European final.
Women Startup Competition was founded to give an opportunity for female entrepreneurs to meet the investors of their dreams. Every year the competition is growing. In 2018 more than 10 regional Women Startup Competition pre-final events will be held. The Final Demo Day in London takes place in September 2018 where the finalists will participate in the 5-day training session and pitch their ideas.
Furthermore, Twipes won the £20,000 first prize at the 2017 Mayor's Entrepreneur competition as well as €20,000 from the CT4a climate accelerator programme. So it's hopeful that with innovative solutions like these, the potential opportunities that may arise in India to solve the problem of public sanitation won't have to go down the drain. 
---
Trending Now