When it comes to Maps, Apple just cannot match up to Google. After acknowledging immense criticism from the users for removing Google Maps in iOS 6 and introducing Apple Maps, Apple just bowed down in front of its users. On the other hand Google seized this opportunity and introduced their stand-alone Google Maps application in December 2012 which soon became the most downloaded app and this latest update just makes it even better.
This is the first update to Google Maps since its reintroduction in December. The new update allows for Google Contacts Integration and a new and better search feature for the iOS. Let's call it the 'Recreation' button!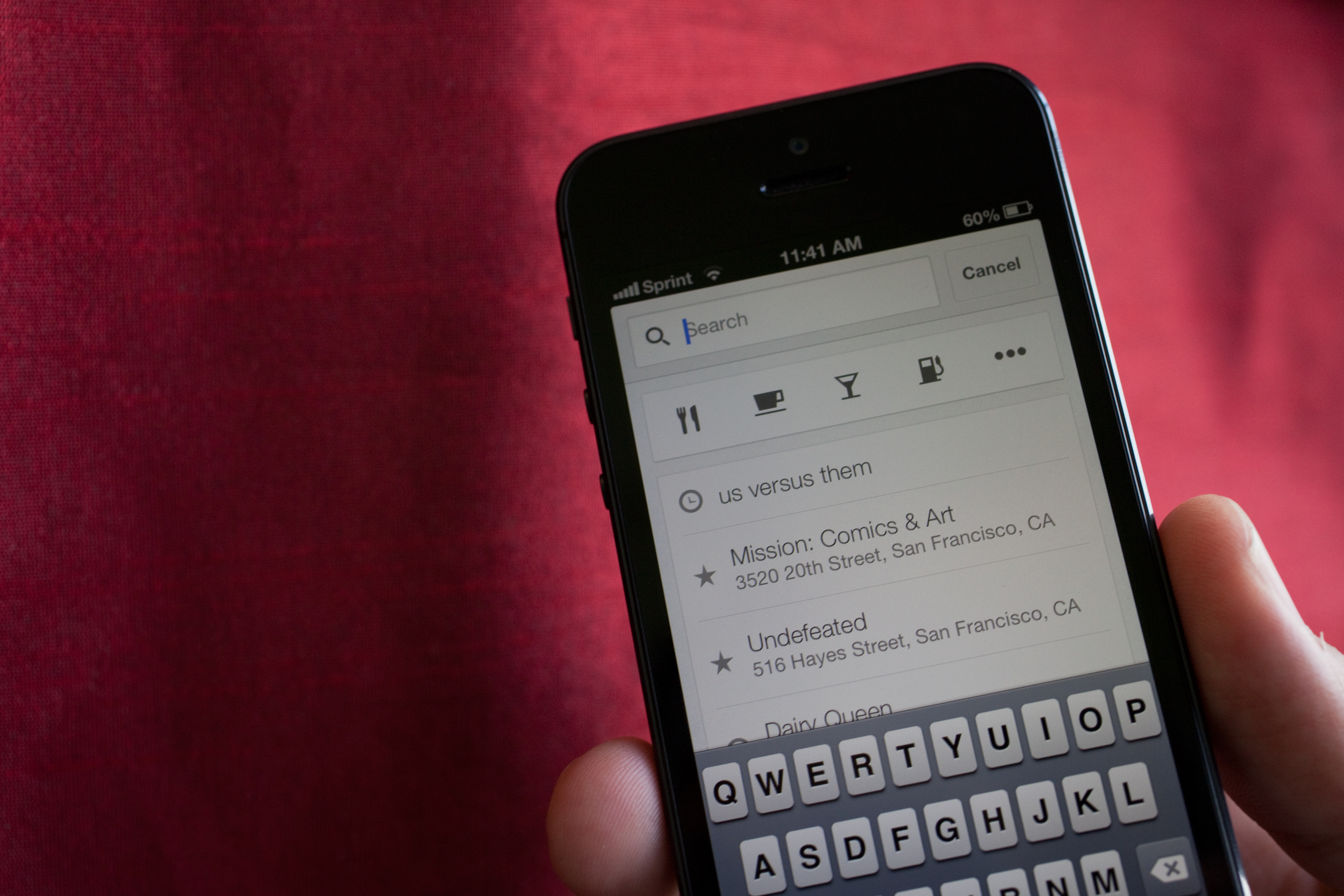 1. Contacts Integration
This update allows the application to pull up any addresses that the user has stored in his/her contacts list and then display it on the Maps. This feature not only allows the app to pull up addresses from the phone, but also pulls up any addresses from the user's Google Account. This surely will be an update to look for.
2. Recreation Search Feature
Although this search feature was present on Google Maps for Android but this feature is introduced in the iOS for the first time. This feature allows the user to filter the search results accordingly, various places like Restaurants (fork and knife), Cafes (coffee cup), Bars (cocktail glass) and Gas pump, Hotels, Groceries, and Movie Theatres etc. So, next time if you want to go out and have some fun, just tap the button and voilà, all the places are at your service!
Google Maps 1.1 also adds the English version of Google Maps to a total of seven new countries. Users in Bahrain, Egypt, Lebanon, Oman, Qatar, Saudi Arabia, and UAE will now be able to get access to the many features offered in Google Maps.
Google's iOS app is still missing a few things found on the Android version. That list includes mapping layers, the offline mode, biking directions, and indoor maps. Google has not specified whether these features will be available in the update, so just download the app and find out!
So, all in all, Google Maps is one thing that cannot be replaced (as for now). Google Maps 1.1 update is quite wonderful, a sure thing to look out for.