What is an Incubator? An Incubator is an organization that shows the way for the startup companies to speed up their growth and success. Startups get access to a host of benefits from mentorship and expertise to networking. Finding a startup Incubator that is best suited for your business becomes simple with our comprehensive list of  Indian Startup Incubators.
1. Indian Angel Network (IAN) Incubator : IAN has established an Incubator with the support of National Science and Technology Entrepreneurship Development Board, Department of Science & Technology, Govt. of India. This Incubator helps techno-preneurs and entrepreneurs in stabilizing the product or service, business planning and formulating the market strategy while providing complete support in making the business plan operational. It also helps in accessing seed funding, team building, providing strategic and operational guidance, marketing and promotion, advisories on IP and investment for the entrepreneurs to grow their venture. Startups can access various sources of funding including the Indian Angel Network (IAN), which is India's largest group of Angel investors having 125 active investors, providing funding up to $1 million.
The incubation period is for a period of 18 to 24 months. A winning application will be eligible for incubation. The selection process may take up to 90 days. Their preferred sectors include IT/ITES, Telecom, Mobile VAS, Gaming and Animation, Internet/Web, Media and Entertainment, Education Technology, Healthcare Technology, Manufacturing Products, Alternative Energy, Clean Technology, Cloud Computing and Retail Technology.
If you are already being incubated elsewhere, you can join the IAN Incubator by availing the facilities provided by the IAN remotely.
Apply for Incubation at IAN here or email your business plan at [email protected].
2. iCreate : The International Centre for Entrepreneurship and Technology (iCreate) is an initiative of Gujarat Foundation of Entrepreneurial Excellence (GFEE) and a joint venture of Gujarat Mineral Development Corporation Limited (GMDC) and Gujarat Entrepreneurship and Venture Promotion Foundation (GEVPF). The centre conducts programs to groom potential candidates, facilitate the incubation of the business idea, mentoring, networking and seed funding. It has an advisory board chaired by Shri N.R. Narayana Murthy and other eminent experts from academia and industry.
The centre operating from GMDC building in Ahmedabad conducts various seminars, reach-out programs, networking events and more for both students and aspiring entrepreneurs. The grooming and incubation program is conducted in a batch of 25 with duration of 13 weeks. February 2014 batch has already started. Contact Devesh Rathore ([email protected]) to enquire about the next batch and other details.
Aspiring entrepreneurs with or without a project idea or team can click here to apply for grooming and incubation program.
3. Khosla Labs : A startup Incubator founded by Vinod Khosla and Srikanth Nadhamuni in 2012, Khosla Labs is located in Bangalore, offering a platform for creative and driven entrepreneurs with ideas to test and experiment. The project gets funded by the Khosla Ventures seed fund based on the project traction and business plan. Khosla Ventures' mission is to assist great entrepreneurs determined to build companies with lasting significance. Khosla follows a new model, Entrepreneurs In Residence (EIR), which is integrated to the core team. The core team brainstorms and comes up with several ideas and design in house products. Then comes the prototyping, the pilot tests and market validation.
Khosla Labs, a tech Incubator, is looking to create and nurture startups using technology and entrepreneurial zeal to address key challenges. Apply here.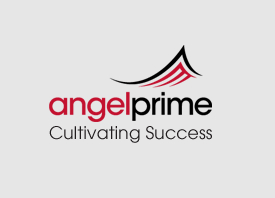 4. AngelPrime : Focusing on startups in the middle that need seed capital, AngelPrime is hugely passionate about supporting startups and invest in not more than 3-4 companies a year. It is for those startups targeting global markets in the US, Europe, Asia and Africa. AngelPrime operates in the Scale Hacking phase of startup, where the startup iterates and fine tunes the product as well as increase the customer base to meaningful numbers.
AngelPrime welcomes startups who are working on an idea, built an early version of the product and have some attraction. In addition, you should have atleast one co-founder in place, your business should have a big market potential and you should have a passion to work 7 days a week, 16 hours a day on your startup. If you are an entrepreneur and meet the aforementioned criteria, you can apply by emailing a brief description about your background with LinkedIn profiles and a brief description of the product to [email protected] right away.
5. UnLtd India : A startup Incubator for social entrepreneurs offering both financial and advisory services. UnLtd India started in Mumbai in 2007 by Pooja Warrier and Richard Alderson offers a complete ecosystem of seed funding, incubation support and co-working space, helping early-stage social entrepreneurs to turn their dreams into reality. Running four key programmes, startups can choose a programme to meet their needs. The programmes include Incubation Support, Bootcamp, Bombay Connect – a laboratory and co-working space and Social Mashup – a national conference for early-stage social entrepreneurs.
The core incubation support model is designed to provide two levels of support.  Level 1 Support is for those who have an idea or pilot stage project where UnLtd India offers them a grant of up to 80,000/- and an average of 160 hours of hands on support over the course of the year. Level 2 Support is for those with early-stage locally based projects, which have the potential to create large scale, sustained impact. UnLtd India offers them a grant of up to Rs. 2 Lakhs and an average of 220 hours of hands on support over the course of the year.
UnLtd India also recently added a Level 3 Support called the Growth Challenge that targets startups with a proven model ready to scale. As it is still in the early stage of development the UnLtd India Network will focus in the near term on Level 1 and 2 Support only.
Applicants must be based in Mumbai, Thane, Pune, Solapur, Raigarh, Satara or Ahmadnagar. The organization should not be legally registered for more than four years. Apply right here.
6. Startup Village : India's first Incubator that is funded by the public and private sector. It is a technology Incubator located in Kochi. Startup Village provides a platform for youngsters to create the latest technology in telecom sector. They do provide funding for startups. Launched an initiative program called SVSquare where young entrepreneurs from India are sent on an all-expense paid trip to the U.S, exposing them to the startup environment in Silicon Valley. Startup Village also runs an educational campaign, Dev1000p to create 1000 professional app developers. This program is open to college students all over the country.
The incubation processing fee is Rs.2000 and if space is availed then Rs. 1000 per month per seat (Membership – Rs.10, 000). The incubation is for three years where entrepreneurs are provided with mentoring, access to technology, subsidised business services through partner network and introductions to potential investors.
If your startup is not located in Kochi, you have the flexibility to work from your own facility. You can email at [email protected] for further details.
Click here to fill in the Signup Form.
7. Villgro : Co-founded by Paul Basil who was awarded the Ashoka Fellowship in 2002 for his outstanding social entrepreneurship, Villgro was recognized as an Incubator under the Dept. of Science and Technology and Ministry of Micro-Small Medium Enterprises, Government of India. The incubation and investment programme offers early-stage enterprises with services required to commercialize their inventions and grow. The services include mentoring, fellowship, funding and networking.
Incubation application form is here.
8. Srijan Capital : Providing seed stage investment to technology startups, Srijan Capital located in Bangalore incubate startups whose focus areas are ecommerce, SAAS, mobile, social media, and consumer internet invest between 20 to 40 lakhs. The incubation period is for a year. The best way to reach them is through references. You can also email at [email protected]
9. Venture Center : It is a technology based Incubator and is the trademark of Entrepreneurship Development Center, a non-profit company hosted by the National Chemical Laboratory, Pune, India. Venture Center nurtures startups by giving not only space but also provides access to technology support, business mentoring, networks, scientific and information resources. The focus areas include material science, chemical synthesis, biomedical sciences and technology, chemical and process engineering, research, technology and knowledge management.
Technology Development Board (TDB) seed fund at Venture Center is now open to receive investment proposals as part of Round 8. The application deadline is May 30th, 2014. The minimum financial assistance to the incubated entrepreneur is Rs. 1 lakh while the maximum is Rs. 25 lakhs.  To know more about applying at Venture Center, just click here.
10. Indavest : It is a startup Incubator and venture management firm formed in early 2007. Indavest located in Bangalore helps startups with capital, business strategy and structure, providing access to the right network and support. The current initiatives within Indavest Labs include projects across e-commerce, mobile applications, customized gifting and branding solutions and software products. Entrepreneurs with innovative ideas and exciting new projects can email at [email protected].
Missed out any Incubator from the list?  Please let us know in the comments.