7 Coolest Startup Offices
Posted On January 8, 2013
---
Folks at Business Insider get lots of chances to visit offices and here is a collection of some of the coolest startup offices. Which one do you like best?
Quirky
Quirky helps people with good ideas invent products and get them sold in stores nationwide.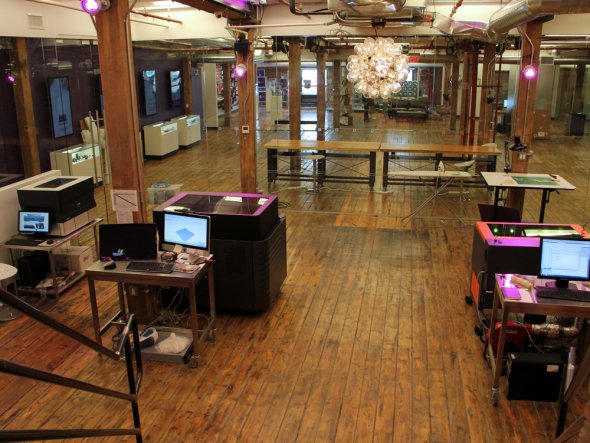 A massive test kitchen, a workshop with 3D printers where prototypes are made, and a store where its products are on display.
Foursquare
Foursquare is a mobile app that lets you track your friends' whereabouts and discover new places.
Each room has a theme that matches a different Foursquare badge. For example, one is called "Socialite" with beautiful wall paper and a chandelier. Another is called Herbivore, and it's covered with plants. There's also a small amphitheater, gymnastics rings, a cafeteria, a weekly keg, a ping pong table and a foursquare court.
Tumblr
A blogging platform that makes it easy to upload and share videos, pictures and more.
Two floors, funky art, an adopted Pomeranian, a ping pong table and a living room area.
Makerbot
Makerbot is a 3D home printer that prints physical items instead of pictures on paper.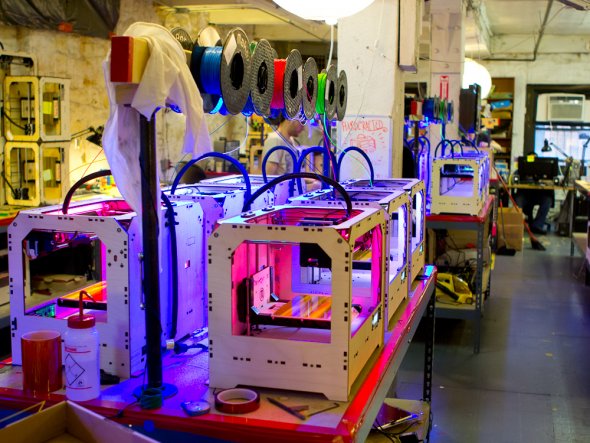 A "botcave," rows of 3D printers, a vending machine that sells plastic toys printed by MakerBots, plus a MakerBot factory where the printers are assembled and shipped.
Gawker
Gawker is a media network with 35 million monthly unique visitors, which includes Gizmodo and Jezebel.
A lounge area that looks like it's from The Matrix, steampunk decor, a large roof deck and a surfboard.
Gawker has a large roof deck and a lounge that looks like it's straight out of The Matrix.
Squarespace
Squarespace has lots of game consoles, Rock Band, a horse you can doodle on, a library and colorful murals.
AOL Ventures
AOL Ventures, which houses a bunch of startups, has an arcade game that monitors stress levels, interactive art installations, and large archways.
Exposed brick walls with large archways, murals, bean bag chairs, an original Nintendo console, Play Station 2 and a pile of games, a pool table, healthy vending machines, and an arcade game that measures your level of stress.
Check out the coolest startup offices in more detail at Business Insider.
---