"We shape our buildings, and afterwards our buildings shape us" said Winston Churchill. Having said that buildings are indeed significant entities. Buildings in India are responsible for a third of India's total energy consumption but unfortunately nearly 50% of it is wasted due to inefficient use. 75F, a startup committed to making buildings use their energy more efficiently. The startup is striving to deliver a balanced work space, better air quality, and energy management that can work together to contribute to improved employee healthy and productivity (social), reduced energy usage (environment) and lead to increased profits (economic).
The Tech Panda spoke to Gaurav Burman, VP and APAC President of 75F India, who says their focus is on HVAC and Lighting, because it represents 70% of the energy consumed in a commercial building.
"We believe in the potential of IoT (Internet of Things) to improve our lives and to deliver energy savings without compromising on comfort. Our aim is to make a difference to the world by solving the growing challenge of energy wastage and therein paving the way to yearlong savings and a comfortable work environment," he says.
How it started
Deepinder Singh founded 75F in 2012 after he designed core networks for Tier 1 service providers like AT&T, NTT, and Verizon. With almost 25 years' experience in electronics and computing, he has brought a wealth of embedded products to the market. He believes in endeavoring to simplify operational complexity and make products intuitive.
He created 75F with the intent of forming an intelligent building solution that utilizes IoT and the latest in cloud computing to create systems that predict, monitor, and manage the HVAC needs of light commercial buildings.
---
BIO D is Using Used Cooking Oil to Check Pollution
---
Burman, whose previous position was with Schneider Electric, as their Director of Marketing, has handled diverse portfolios in his career including product management, alliances, channel sales, and enterprise sales. Prior to marketing, he spent 20 years of his life in sales, working with companies like PCL, IBM, L&T, APC, and Schneider Electric. He was recently recognised as one of the 50 Most Talented CMOs in India in 2013, and one of the 100 Most Talented CMOs in the World by the US-based CMO Council.
How it works
75F's self-learning, intuitive building intelligence system improves a commercial building's operational efficiency and occupant experience, by proactively controlling the HVAC, Indoor Air Quality (IAQ),?and?lighting settings based on inputs from sensors, weather data, configuration settings and predictive algorithms.
Broadly, the innovative solution provides commercial building owners with improved energy efficiency, occupant comfort and productivity, indoor air quality management, controls automation, extended equipment lifecycles, and remote management capabilities. Additionally, the predictive solution is equipped with IoT, Machine Learning, cloud-computing, data storage, and processing?power, which is more efficient than standard building controls systems, and does not require the CapEx investment for IT infrastructure of data center equipment, nor the corresponding ongoing OpEx maintenance.
While there are many players in the building controls sector, 75F provides the entire stack, from hardware, software, building intelligence systems, data analytics, and user interface. "Very few players in the market offer predictive, proactive controls that are truly based on cloud-computing and IoT. Others mostly offer legacy on-premise server architecture-based deployments, which are straddled with inherent costs, complexity, maintenance, and limited life," Burman explains.
Strategies for the future
In India, new building deployments represent an enormous opportunity with growth drivers of the Indian economy appearing to be robust for the medium term. For startups like75F, existing buildings provide large opportunities since their solutions are retrofit-friendly. Set against this backdrop, 75F has been growing organically in recent years with several deployments across the country.
Their growth strategy is to focus on diverse business verticals, such as IT/ITeS, BFSI, healthcare, retail, co-working spaces, and hospitality, etc. They plan to target the four metros in the beginning, since that is where most of the commercial building or headquarters are, and gradually expand to the tier-2 cities over the next 2-3 years. They are also expanding their offering by adding to the capabilities of their existing solutions, enhancing the services suite and also deploying additional go-to-market channels.
The 75F vision
According to Burman, lack of knowledge about an industry, improper planning, inability to scale, lack of leadership, poor vision, and a flawed business model are the usual reasons that can lead to the failure of a startup.
"Leadership is a crucial aspect of success. A visionary leader who has the confidence, the skill and the vision to architect a company and withstand the challenges is another requisite for growth. Startup founders need to spend considerable time on the drawing board before reaching out to its customers and other stakeholders like investors. Companies who do not learn this paradigm quickly or fail to adapt to market sentiments are bound to fail," he says.
At the same time, he also believes that failure is also the stepping stone to success. "Resilience is another prerequisite to success. Very often we hear of startups that successfully pivot to transform into fast-growing companies. Hence, the message here is that while setbacks are inevitable in the early stages, giving up is not an option, and one must persevere armed with the learnings to succeed despite the odds," he says.
---
Ecohoy, the Online Retail Portal that Helps You Go Green
---
He says that the success of a business is based upon the combination of the vision and hard work of the founding members, as well as team effort put upon by fellow employees. But he also says the responsibility sits with the founding team members to develop and drive a vision that percolates across the company and its employees.
"It is for the leadership team to guide the ship in such a manner that the entire team remains motivated and play their part towards the success of the company," he says.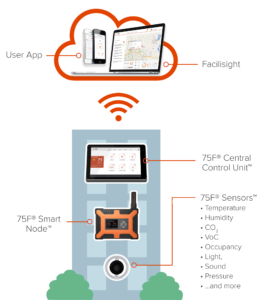 In these days of competition and clutter in the industry, it is important for brands and companies to build differentiators. He believes this can only be achieved by grooming a handpicked team of professionals.
"There are several stories of startups that have scaled to dizzying heights riding on the strength of its core team members. Abundance, in fact, is a luxury not many can afford and could be detrimental, nevertheless. Therefore, a select team of motivated professionals can achieve wonders if they are well knit and tied to the central purpose of building the company," he says.
A word from our Sponsor: Looking for Content Marketing support? Click here.