Do you travel a lot but hate having to stuff all the bills in your wallet and pockets to keep track of how much you are spending. Fret not, there is an app to do that dirty work for you – Captio. This app acts a virtual book keeper by consolidating all your bills and making them accessible from anywhere. This app is available for iPhone, Android and Blackberry. All your scanned receipts can be accessed via the browser too. (This review pertains to only the Android version)
A bumpy start
Once you have downloaded the app to your phone, the sign up is actually quite simple. Enter your email id and the password and you can start accessing your account. The problem begins a bit later. The app kept crashing twice. I had to Force Stop the process and clear all the data before I could use it again. However after that app didn't crash.
The good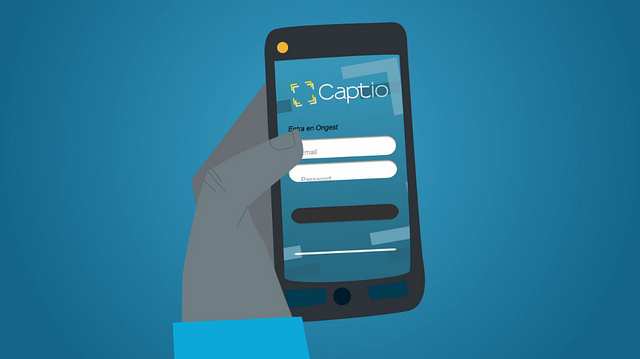 The free version of the app allows you to scan up to 10 receipts. I started off with a crumpled credit card statement. To my surprise the app did make out the merchant name(in this case, it showed my bank's name), the date of the bill and the amount correctly. There are options to add the bill to a specific category and also mention some comments. I tried scanning various other bills and the app did make sense of most of them. There is also an option to change the currency settings based on the country.
The bad
The categories are all in Spanish and I had to translate them to know which is what. Also, there are only very few categories. Hope the makers extend support for English soon. The app is simple to navigate but it gets quite ugly when you are viewing a receipt and want to go back to the previous screen. The back button keeps redirecting a couple of times before you hit the home screen. Even if the same receipt is scanned multiple times, the app is unable to identify it is all the same. Though this is not a deal breaker, but such a functionality will be useful to avoid duplicates.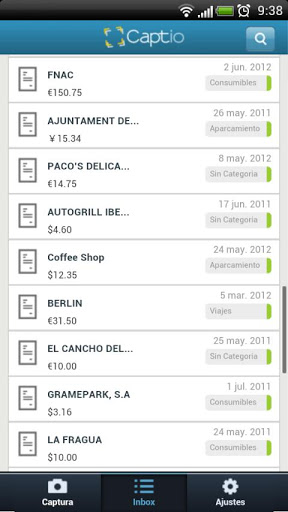 The ugly
The biggest complaint with the app is it is – extremely slow! The scanned images are uploaded to the server, where they are processed and the information is sent back. This process takes quite a while; about 1-2 minutes for a single scan even when connected to a WiFi network. Also while uploading the image, the app sometimes throws up an error or is struck forever in the same screen!
The concept of having a virtual ledger of all expenses that can be easily tracked is a great idea but it is the implementation where all hell breaks loose. Wonder if the iPhone app is any better than this. Overall this is one app to watch out for.
Here is a video to help you understand Captio better:
[vimeo id="43820752″ width="600″ height="340″ position="left"]
This article has been reproduced from Sridhar's blog.