Death of Cash? Paypal and Coinome's entry into Indian market makes for compelling viewing in 2018
Posted On December 15, 2017
---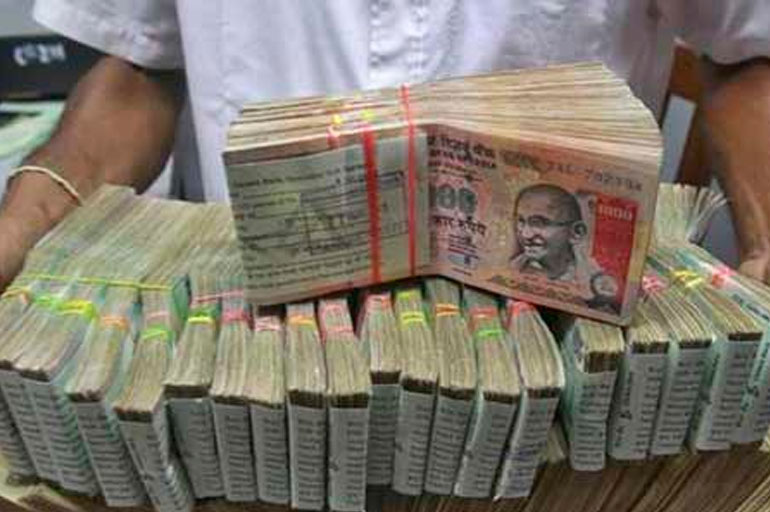 Bitcoin value is on a streak of record-breaking values (valued at over US$16,000 at the time this article is being written) and such surge in value has attracted not only a bevy of investors and casual traders, but also technologies that help facilitate trading in electronic currencies.
The currency is prospected to reach $40,000 in value, according to CNBC´s Fast Money programme which explains the interest by different parties in India. However, the process is handicapped by the inability to purchase bitcoins using credit cards, as reported by Hesham Rehman, CEO and Co-Founder at Bitxoxo.
Besides the credit card barrier, registering for Bitcoin trading is a process that requires both public and private access keys, alongside a bevy of addresses to memorize that are haphazard combinations of alphanumeric characters.
Tackling this issue, Mumbai-based Coinome aims to simplify the process by utilizing the national e-KYC database as a base for a user's account, hence making the process quick and painless, leading to almost instantaneous ability to start trading on the platform.
"We would fundamentally like to provide Indian users with a secure and convenient means for buying or selling Bitcoins, and other [crypto-currencies]," said Vivek Steve Francis, CEO of Coinome, adding that "In the next year, our target is to support up to 20 popular [cryptocurrencies] and promoting the same within Indian masses as commercially viable alternatives for building their digital assets."
The concept developed by Billdesk payment solutions follows a different path than that taken by fellow Indian Bitcoin trading platforms, such as Zebpay. Instead of maintaining a price spread (i.e a fixed added value to trading fees to maintain profitability for the platform) that fluctuates as the value of the currency increases, Coinome opted for per-trade commissions that range from 0.1 to 0.3 percent.
'This is a great initiative by Bill Desk (India's leading payment facilitator),' said Manav Prakash, founder of bip.fund (a blockchain investment platform), 'as it will not only bring credibility to Bitcoin in India but will raise the expectations for India's cryptocurrency exchanges. By creating an open order book exchange in India, other established exchange leaders seem to be following in Coinome's footsteps by announcing a switch to Open Order Books which is an important step towards bringing fair cryptocurrency prices to Indian investors.'
However, Prakash also added that 'the concept of cryptocurrencies is very new and exchanges should find it upon themselves to educate investors who use their exchange. Simple steps such as mandatory surveys on income level, and purpose of investment can prevent susceptible investors from flowing fresh money into Ponzi Schemes – such as GainBitcoin – and can prevent investors from investing dangerously high percentages of their income.'
Alongside the aforementioned factors, Coinome's creation couldn't have been timed better thanks to two instances. One being the Supreme Court's appeal to the Indian government to regulate usage of Bitcoin, which aims to take the currency out of its current grey-area legal status. Second, interest in Bitcoin has been booming due to the government's decision to demonetize, thereby removing certain banknotes from trading, creating a deficiency in liquidity, as well as, interest in alternative payment methods; hence the appetite for Bitcoin.
The concept-developing company, Billdesk, founded by M.N. Srinivasu, Ajay Kaushal and Karthik Ganapathy in 2000 as part of IndiaIdeas – operates in the online payment marketing, mainly targeting banks and billing companies in India. Billdesk has a bevy of high-profile names in their clientele, including Citibank India, HDFC Bank,  Vodafone India, Bharti Airtel Ltd and MTNL.
On the other hand, global payment behemoth Paypal stormed into India as well with a whole host of digital payment systems already in place. "At launch, Indian consumers can use PayPal to shop online at some of India's most popular businesses. Merchants offering PayPal will be able to process both local and global payments through PayPal, getting access to PayPal's 218 million customers around the world and in India through a single integration" stated the official announcement by Paypal.
The news at the time was greeted by overwhelming excitement from Paypal's CEO and general manager, Rohan Mahadevan who stated the following –  "today, is a landmark day for us at PayPal as we launch our domestic service in a market which has all the ingredients to become a true digital economy. India's digital payments journey is on a high growth trajectory and we are proud to be a part of it. We are excited about our prospects in a market that is highly inspirational and aspirational."
Many were surprised that the company took so long to turn up here but were welcoming of its inception. Shopclues CEO Sanjay Sethi said that the move was 'positive for India,' noting though that 'the value proposition in US is not available in India. They have to adapt to the Indian market.' Sethi said, highlighting regional options for Indians like JAM and NPCI.  'If I was in Paypal in India then I might say that it was very fortunate that demonetization happened.' Sethi also added.
Demonetization in India saw the growth of companies like Instamojo which saw 'an increase in customers as they added 3000 SMEs daily to the platform, which was 15x higher than daily average,' according to CEO Sampad Swain. 'It's too early to say anything about [Paypal's] entry into the domestic operations in the Indian market however they are late to enter Indian markets.' Swain said, adding that 'Instamojo's success is intuitively tied to the success of it's small & micro merchant base who are adopting digital platforms and experiencing digital solutions for the 1st time. We will continue to follow that path by providing services beyond payments &  online stores.'
"For us, the marathon has just begun" said Anupam Pahuja, Country Manager and Managing Director of PayPal India.  "We will be targeting the Global Indian and have partnered with merchants catering to this segment giving them a truly global seamless payments experience. India is transitioning away from our biggest competitor – cash – and our digital platform and technology has immense scope to enable this at scale.
Paypal is worth a staggering $50 billion dollars and the company already has 218 million consumers spread over more than 200 countries. The fact that the company will now be fully operational in the second most populous country and one of the fastest growing economies in the world will surely be seen as a landmark event by everyone at Paypal.
A year after demonetisation, the muscling in of Paypal and India's first legal cryptocurrency are set to modernise the way Indians transact with each other — which is why this space will be the most keenly watched in 2018 by both investors and consumers alike.
With Reporting by Markus Skagbrant, Omar Orfaly and Arjun Harindranath
---
Trending Now
You may also like