It is nice to catch up with Youtube, to see what's viral and what's new. Some are funny and some demand action by their content.  Yet, when we are pressed for time and always want to watch the best – it gets tough selecting which ones to watch on Youtube.  Devour, a startup selected by TIME in the top 50 websites for 2012 precisely does that.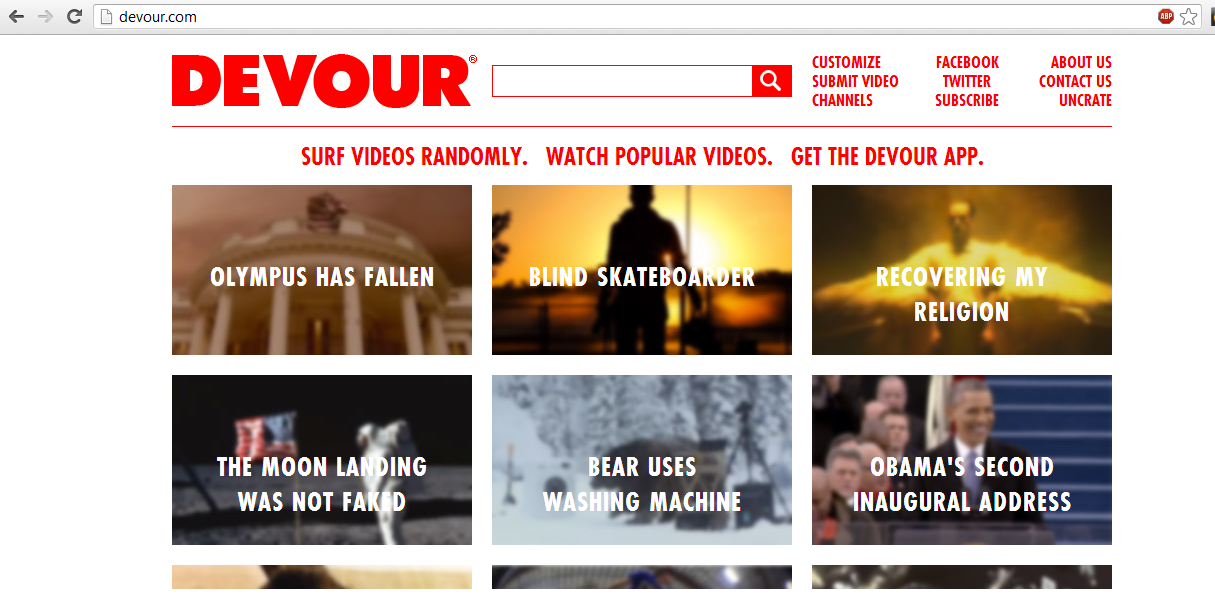 According to Devour website, around 72 hours of video is uploaded to YouTube every minute. It would take you approximately 6400 years to watch all those millions of videos. So, these awesome guys handpick the videos and arrange them neatly for us to view.  It always means that there will be less cats, less laughing babies and more of awesome.
All their videos are in HD and most of the videos play on iPad and iPhone which will make video watching easier on the go.The most interesting part is that, there is no provision for comments on any of the video. It will help us not only to watch the video peacefully but also to not arrive at incorrect conclusions by immature commentators.
Submit a Video
If you happen to stumble upon a good video, you can send them for publishing. This is a very good way of letting larger audience know of a good video out there.
Channels
Devour videos are neatly categorized, so that you can pick the one interests you at the moment.  Categories currently available are Food, Science & Tech, comedy, movies, short films and much more.
Subscribe
The website offers 3 modes of subscribing : Email, Facebook Like and RSS Feed. I would like Devour's facebook page because nothing like best videos showing up automatically in my news feed.
Review
This is unarguably one of the best websites out there if you want to watch some good videos. Do give it a try and let us know your feedback.