With the admission season set to kick off in India and abroad soon, students are preparing for challenging times. A barrage of admission queries is expected to tax the systems.
The past two years have put much pressure on the education system in India, with the shift to online, mass promotions, makeshift examinations resulting in faulty assessments.
---
Read more: It's time coding enters the post-pandemic K-12 EdTech sector
---
While Board exams are still a terror, online universities have proliferated. Not all are genuine.
These EdTech launches are trying their best to ease students' life by launching different concepts of support.
A Guaranteed Score for Class X Board Exams
Ahmedabad-based EdTech startup Orphicy specialising in live coaching of K-10 students launched OMG, Orphicy Marks Guarantee.
Yes, they are promising to ensure a guaranteed score for the Class X board exams based on the student's Class 9 marks and an assessment conducted by team Orphicy online at the time of admission.
Upon entering the above two scores as inputs, the OMG program generates an improved score which is then offered to students and parents as a guaranteed score. The startup claims that any student can find their guaranteed score on Orphicy's website. If a student prepares with Orphicy and is unable to achieve the guaranteed score in his Class X Boards, the company will refund the entire fees.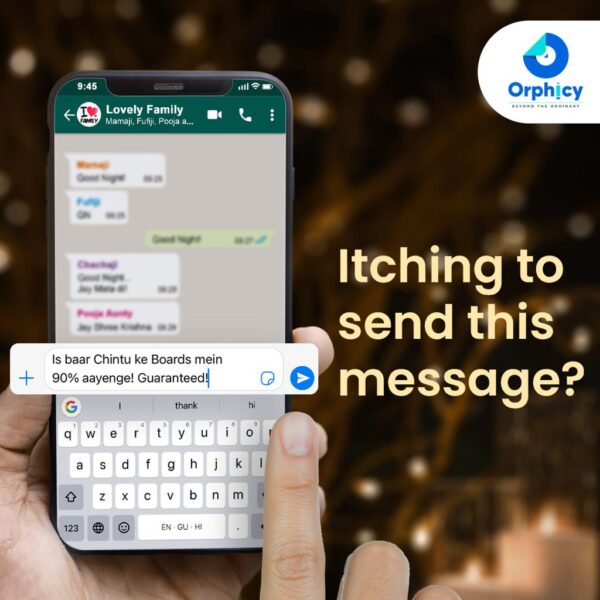 "Our past year experience has been nothing short of amazing. It was overwhelming to see students up their game by improving their scores drastically with our pedagogy. We have done it in the past and I believe my team has it in them to consistently do the same in the future so even at the cost of sounding overconfident we decided to roll on the Orphicy Marks Guarantee. We invite all students and parents to come and experience the Orphicy learning approach" said Vipul Tyagi, Co-founder and CEO.
A Dedicated AI-Driven Admission Helpline for Round-the-clock Application Assistance
With the admission season set to kick off in India and abroad soon, SuperBot has launched an AI-driven Admission Helpline to help educational institutes provide round-the-clock support for student queries. Powered by SuperBot's AI-driven, NLP-powered platform, the solution is designed to handle over one million calls per day and provide language support for over nine vernaculars, including Hindi, English, Marathi, Punjabi, Bengali, and Gujarati, amongst others.
The helpline allows educational institutes to scale up their operations while eliminating query drop-off due to bandwidth issues associated with manual processes. This scaling-up comes without needing to make additional infrastructure/operational expenditure, such as setting up and maintaining call centers or expanding sales departments.
To fulfill this goal, SuperBot's AI-based agents are pre-trained on over 1,000 intents, thus eliminating the need to commit to time-intensive, process-intensive training while enabling concurrent call handling for unique queries.
---
Read more: Redesigning the workforce needs with EdTech
---
While enabling more personalised and scalable query resolution through cutting-edge tech, SuperBot's Admission Helpline also allows for human-to-human interactions if need be, allowing callers to request real-time call transfer to human agents.
Speaking on the launch, Sarvagya Mishra, Co-founder and Director of SuperBot (PinnacleWorks), said, "While educational institutes receive queries throughout the year, the admission season sees an exponential increase in query volumes. To deal with this, educational institutes set up dedicated admission cells and call centers for support with counselling, prospect validation, document processing, and marketing. However, given the sheer volume of interested students and complex operations, managing the scale of incoming calls and keeping track of queries and leads can become challenging. This is where SuperBot's AI-based Admission Helpline steps in as a game changer."
#ChunoWahiJoHaiSahi Campaign to Urge Students to Compare Before Choosing an Online University
College Vidya today launched its marketing campaign, #ChunoWahiJoHaiSahi. The campaign prioritises the company's vision to give an unbiased one-stop platform for working professionals and students to select the right online university.
The campaign tries to answer questions such as 'Which university is better? Will the university have the right job placement? Will online degree come with offline value?' etc.
On the campaign, Sarthak Garg, Co-founder, College Vidya affirmed that "We understand the importance of selecting the right university and That's the point we are driving home with our campaign. The campaign strives to put students at ease, as they seek higher learning and advanced careers and we believe while selecting courses to improve CV (Curriculum Vitae) every professional chooses CV (College Vidya)."