When compared to old days, selecting a web-hosting provider for your upcoming blog or site has become quite easy, due to the presence of several hosting reviews. However, problem is that most of those reviews aim to discuss about shared hosting services rather than the rest of categories. In that sense, one of such avoided hosting variant is VPS or Virtual Private Server, which is the virtual form of a dedicated server. As you can see, VPS hosting reviews are lower than those of shared hosting ones are. Regardless, according to our experience, the section that demands extremely deep examination is the selection of VPS hosting. In this post, we will give you some effective tips that you would like to implement, when you purchase VPS hosting for your website. We guess that you will purchase the VPS hosting, if the current web server is incapable of handling your visitors. So, we hope that these tips would make enough sense in this context. So, we will have a look onto those effective tips to choose the best VPS hosting for you. Other than its technical aspects, we will discuss general counterparts of a Virtual Private Server, and so newbies won't have trouble in understanding those.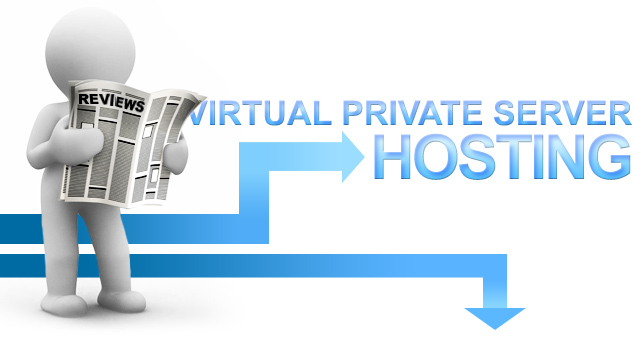 Reliability of the Company
While surfing World Wide Web, you might have seen some advertisements that offer VPS servers for an unbelievably lower price range. However, before checking price of the VPS hosting, you should check whether the provider is one of reliable ones in the industry. There are lot of companies like HostGator, BlueHost which are proving VPS hosting. You can also use HostGator Coupon Code to redeem hosting price. Also, we will not hesitate to call you a fool if you go behind a FREE VPS provider. You can simply ask your friends or experienced professionals to know more about pronounced players in VPS industry, as they can give you a strong and sturdy option for the website or blog. So, before considering all other features, first to acquire position in your checklist should be reliability of firm, from which you are going to purchase VPS Hosting.
Managed or Unmanaged
One of the main classifications among VPS servers is between managed and unmanaged VPS services! The difference is quite simple than you guess. In the case of managed VPS, the hosting provider will be there to take care of the VPS server, and you can use the server as if you are using a shared web hosting control panel. On the other hand, when it comes to the case of unmanaged VPS, you have to set up the server as though you are setting up a dedicated server. According to the platform of the server, you will have to install the desired server software etc. So, you should have a clear idea about your capabilities. Only then, you will be able to choose managed or unmanaged VPS hosting from the list. The decision is quite simple. If you have enough knowledge about managing a virtual server as well as how to use commands to accomplish tasks, you can go with unmanaged VPS. On the other hand, if you lack those skills, it is good to go with managed VPS, as you have fewer things to worry about.
Resources = Requirement
We agree with the fact that you might be purchasing a VPS when the shared hosting server is not able to handle big traffic of the website. Yet, before making a decision, you should have an estimation of resources for the site/blog. It is found that newbie bloggers try to purchase HUGE VPS servers, which cost more, to run mediocre sites as well as blogs. Of course this is utter foolishness, because you have no use of those resources, but you have to pay more!
User Interface of Control Panel
Once you have chosen the managed VPS for the purpose, the next thing to check out is UI of control panel of VPS. It is quite apparent that newbie bloggers might be confused when they see heavy user interface of control panel. Thus, you have to choose a VPS provider, whose User Interface is intuitive than others. Only through that way, you could confirm the usability of service. If the UI is heavy and sluggish, no matter your expertise in the server management, it will be a bit hard to manage your website/blog. Thus, the User Interface of control panel of the provider should be given the prominent importance among other factors.
Support from Company
If you are a newbie in the VPS world, it will be a bit hard to fix all your problems during server management. Hence, it is preferable to ensure top-notch customer support from the VPS provider, rather than running for tutorials that are available in World Wide Web. Also, you should make sure that the company offers customer support through different methods such as live chat and email support. All these will be tremendous when it comes to hosting issues or unawareness.
If you are looking for latest HostGator Coupon Codes to redeem price of hosting then you can visit hostgatorcouponsuperdisocunt.net