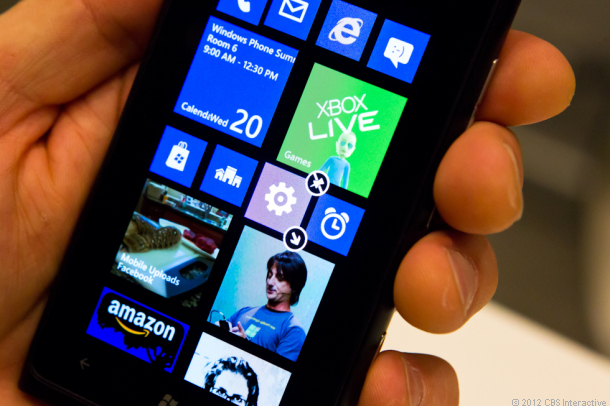 It was big news when Microsoft CEO Steve Ballmer told the world that Windows Phone devices were selling at four times their rate from 2011. That, along with several other positive factors, led TNW to declare that the time of Windows Phone's youth has come to a close.
Today, fresh external data appears to confirm the statement.
In early 2011, TNW found that a ratio existed between the number of monthly active users (MAU) of the Windows Phone Facebook application and the total number of handsets sold. Naturally, this MAU figure can but help us describe the number of recently sold handsets, as retired phones would not appear in the figures.
Now, where do we stand? According to WMPowerUser, Windows Phone's MAU figure is surging when compared to last year:
Using the number of Monthly Active Facebook users as a guide, we can see around 627,000 MAU of the built-in Facebook app has been added since the 1st October 2012, the start of the quarter. Last year over the same period less than 150,000 was added by the 15th December.
As you can deduce, 627,000 is roughly four times 150,000 mirroring the rate that Steve Ballmer let fly to the public.
In our initial reporting, a ratio of 6.756 handsets sold per active user of the Windows Phone Facebook application. That ratio could now be quite dated, as Facebook usage patterns change, and the Windows Phone userbase changes demographically. However, as that ratio allowed us to predict nearly perfectly the 2 million handset sold mark for the platform, it does carry some weight.
And so, that mathemagical calculation would yield as the guess that 4,236,012 have been sold since the start of the quarter. We leave the figure to your gut for a check.
However, for context, our friends over at WMPowerUser who brought the latest MAU data to our attention have a much larger figure in mind:
Last year according to Gartner, who claims to measure units actually sold to end users rather than shipments, said 2.759 million Windows Phones were sold in Q4 2011.  The data suggests already 7 million Windows Phones were sold so far this quarter, and we may finally be heading to a + 10 million Windows Phone quarter.
The moral of the story this fine Sunday is that one of the most accurate external pieces of extrapolatable data confirms what Microsoft has told the market.
Via: The Next Web