Finding Financial Fraud: Eli Fathi on Mindbridge AI
Posted On December 6, 2017
---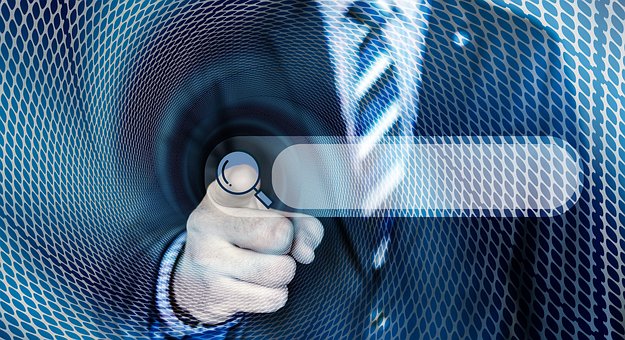 Shortly after he moderated a panel on AI at the SaaS North Conference in Ottawa, we spoke to Eli Fathi about Mindbridge AI and how it helps professional auditors raise alarm bells about financial fraud.
To err is human. Finding evidence of errors, however, might from now on be the province of something else altogether. This seems to be the task of Mindbridge AI, a startup dedicated to helping chartered professional accountants find financial fraud within the records of companies that they might be auditing.
Eli Fathi, CEO of Mindbridge AI, defines fraud as 'error plus intent'. In other words, it's not just the mistakes that crop up in the books but the motivation behind those anomalies. As CEO of Mindbridge, his only interest comes in the errors itself rather than the intent behind it. 'Over time,' Fathi said, 'the machine can learn intent but we don't have that yet. In 24 months we may be able to identify intention but at the moment we can't.'
But even if establishing intent (at this stage) seems a bridge too far for their product, Eli Fathi is certain that it could have prevented some of the more notorious examples of book-cooking in the world of finance. On the Enron scandal, Fathi said that '[cofounder] Solon [Angel] likes to tell the story that, had the SEC used different software, then they might have noticed anomalies. However the software did have one function called Benford's Law which, if they used it properly they would have detected it. In this case the SEC auditors should have used it correctly.'
Benford's Law refers to the probability of digits occurring at the beginning of a certain number (where '1' has a greater probability of appearing  at the beginning than the number '9'), and is incorporated into Mindbridge AI's software. It has the sophistication, the creators of Mindbridge AI believe, to catch irregularities before they can grow into large Ponzi schemes like Enron or the more recent Bernie Madoff scandal.
Fathi used the analogy of sieving flour, where their product can separate even smaller irregularities within a copious amount of data. 'There's no such thing as a 100%,' Fathi admitted, 'but there's a high degree of certainty that when you put your data through our system we would find issues.'
Mindbridge AI was the brainchild of Solon Angel, who enlisted the help of Fathi in establishing the company in early 2016. Israeli-born Fathi had by that point been at the helm of many companies and has since been awarded honours like the  Startup Canada Senior Entrepreneur Award for Canada. Today, the company is being used by clients in the US, UK, Canada, Belgium and Australia.
When asked where the product is best being adopted Fathi said that there was little doubt that the UK 'was well ahead of anybody else in terms of adoption of technology and implementation.' 'In the UK they seem to be more advanced from the perspective that they allow more freedom to use tools and prove they can be more efficient and find more problems. At the end of the day we have a tool that can help you identify problems and errors. As long as there are no inhibitions from the associations to use them.' Fathi said, referring to the rules governing accountants.
Fathi is often invited to panels to speak on AI and, prior to speaking to us, he had just finished moderating a panel on the topic at Saas North. The panel spoke on a number of themes related to AI in Canada including what constitutes an AI startup,  what hurdles they come across, disruption in the industry, the brain drain of Canadian talent to the big 5 companies and the future of AI in the country. In addition to this, the panel devoted time to the issue of job displacement and unemployment caused by AI.
Fathi himself takes a balanced view on this latter issue. On the one hand, he thinks AI represents that 'fourth industrial revolution' and that previous concerns about unemployment were unfounded as they led either to greater demand or a further range of services arose. 'In the 50s and 60s there was a concern that ATMs were going to kill all the bank tellers. But what happened was that more services could be provided by the tellers.' On the other hand, Fathi noted that 'Every possible job is being attacked by AI – anything that is not being done efficiently, will be under attack…[w]hat's happening with AI now is that, in the same way automation and robotics tackled blue collar jobs, AI will tackle white-collar jobs. And I think that that's dangerous because it's happening too fast.' Fathi also doesn't think their product will eliminate the role of auditors completely. It will still be necessary to have an individual at the end and identify what's going on.'
Whether this rings true in another decade, let's hope at the very least that companies like Mindbridge AI will at least do away with our current dependence on whistleblowers within companies raising the alarm about financial mismanagement.
---
Trending Now
You may also like