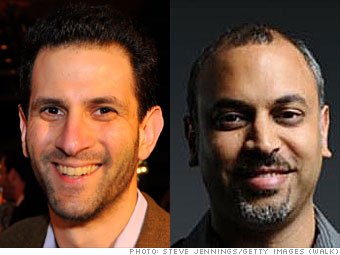 A pair of product managers from Google and Twitter are forming a new venture capital firm according a report by Fortune.
One of the two principals is Hunter Walk, who has led product at Google's YouTube. He also is an active angel investor and was part of the Linden Labs founding team before joining Google in 2003. The other is Satya Patel, who stepped down as Twitter's VP of product last summer. Patel also is a former Googler — he was senior product manager for AdSense — and spent four years as a venture capitalist with Battery Ventures.
The new firm is called Homebrew, and is raising $25 million for its debut fund. According to documents viewed by Fortune, the investment strategy would be to back technology startups that "enable the people-based economy" for both consumers and enterprises.
The portfolio would be fairly concentrated — fewer than two dozen companies — with around half being incubations and the other half being seed-stage financings.