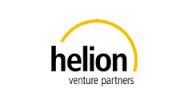 Helion, the multi-stage, India-focused venture fund with over $600 million under management today announced its investment in Linguanext, a market leading language management platform for software applications. This is in consonance with Helion's investment philosophy of backing world-class technology companies from India that create solutions for the world. Helion is the first and only institutional investor in the company. Linguanext counts several Global 2000 companies and the world's largest software product companies as its customers. Linguanext will utilise the funds to fuel its international growth, increase its mobile play and bolster its management team. Alok Goyal, Partner, Helion, will join the board of the company.
Helion has consistently invested in teams that are bringing globally competitive products to market with unique IP, domain understanding or business models. Linguanext is a perfect example of a software product company that can only come from an emerging economy, in a market where there is significant language diversity. Their unique IP, profitable operating model and globally competitive management teams contributed to the investment decision.
Linguanext is cofounded by Jagdish Sahasrabudhe and Rajeev Phadke. Jagdish brings over two decades of global sales experience and Rajeev has deep expertise in the multi-lingual support for the digital world. Linguanext has developed a completely new and transparent approach that enables enterprise applications to be localised into multiple languages without making any changes to the application code or database. The product, Linguify, allows users to operate the software in any language of their choice. The Linguify platform has enabled several enterprises, software vendors and system integrators to quickly bridge language gaps by enabling localisation in weeks as opposed to months or years. Currently, Linguanext is working with leading mobile device OEMs and mobile application providers to allow availability of applications and content in non-English languages. The company has also established major partnerships with SAP, Ramco, SAGE and other global Independent Software Vendors (ISVs) and System Integrators.
Speaking on the investment, Alok Goyal said, "Increasingly, technology has to cater to local language needs, even as the majority of the world's business takes place in English. But language translation is an imposing, manual job that takes a long time. Linguanext has taken this problem by its horns with a product approach. This has made translation of software scalable and accurate. The product, Linguify, has tremendous potential globally as localisation becomes an imperative across organisations – whether they are global software product companies, system integrators or large corporations using IT."
Commenting on how the funds will be utilised, Jagdish Sahasrabudhe, CEO, Linguanext said, "The Series A funding will now enable us to increase our partnership and customer base more rapidly. Though we have successfully been adding new customers and software OEMs globally, these efforts were largely managed from India. Our immediate focus is to entrench ourselves deeper in the US and Japanese markets, along with increasing our rate of growth in India. The Helion team comes with significant knowhow in the enterprise software product space, and we plan on leveraging that for our growth".