Application Programming Interfaces (APIs) have turned many a business around offering an ease of service to customers undreamt of before. A few examples are Uber, WhatsApp, Slack, and Amazon's Alexa. Any business organisation that hasn't grasped the value of APIs yet is not on lists like the above.
Open AI's ChatGPT, which is already changing Internet behaviour, has now offered its API in the enterprise and developer ecosystems. While ChatGPT's 90% cost reduction allows developers to affordably access this cutting-edge technology, they can access Whisper's speech-to-text model on-demand. This means API user adoption rate is about to go up.
Read more: Steel Threads: A Blueprint for Becoming a Better Engineer
Currently, more than 40% of large organizations have 250+ APIs, relying on the exploration of APIs to strategize interlinked data, offerings, growth, and revenue. APIs are even gaining an edge in creating a social impact.
So, how can an ordinary business succeed as an API-led business?
The Tech Panda spoke to Rakshith Rao, CEO of APIwiz, a low-code, technology-agnostic APIOps and API management platform (APIM) that helps enterprises scale securely. He says an ordinary business can leverage APIs to drive innovation, improve efficiency, and increase revenue, and transform into an API-led business, but one must be methodical.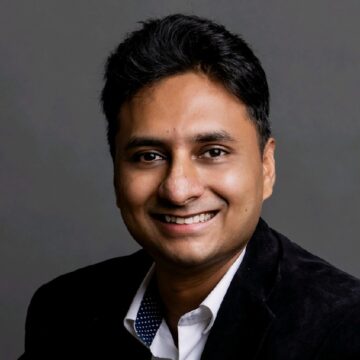 It is important to note that while APIs can provide many benefits, it is crucial to have the right resources, expertise, and infrastructure in place to ensure success
"It is important to note that while APIs can provide many benefits, it is crucial to have the right resources, expertise, and infrastructure in place to ensure success," he explains.
Rao sets out the following steps:
Identify & prioritize business goals "Get realistic and define specific business goals that APIs can help achieve for your business in key areas such as increasing revenue, improving customer experience, or streamlining operations.
Develop an API strategy "Create a plan for how APIs will be used to achieve business goals, including the types of APIs that will be developed, the target audience, and the development process.
Build & manage APIs "Develop high-quality APIs that provide value to customers and the business. Prioritise quality over quantity and manage the APIs throughout their lifecycle, ensuring they remain secure, compliant, and performant.
Promote & engage "Promote the APIs to the target audience and engage with customers to gather feedback and insights to inform ongoing development.
Measure & iterate "Continuously monitor and measure the effectiveness of the APIs against business goals. Use the insights to make improvements and adjustments to the API strategy," he says.
According to McKinsey estimates, the redistribution of revenues across sectors within ecosystems could facilitate up to US$1 trillion in total economic profit globally, making APIs a significant playground for competition.
Read more: How to get your design & engineering team to build a winning product
However, only a small number of firms have mature API programs. Many organizations have just a handful of APIs where the need is for hundreds. And apart the early adapters, companies often don't have a formal API strategy. This means they remain unclear about the true value at stake and aren't certain about how to go about implementing a program that rapidly maximizes consumer and business impact.
This is what makes the above pointers crucial for an enterprise to follow if they want o succeed as an API led business.