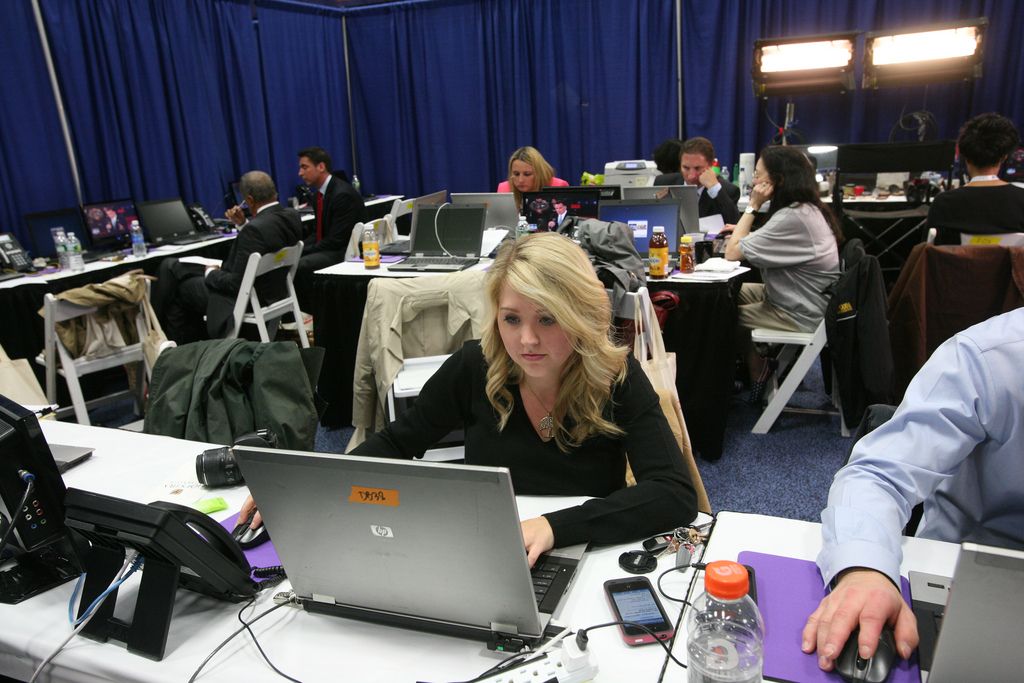 You can't expect customers to start coming to you as soon as you launch a business. The world of startups has become extremely competitive, so success is never guaranteed if you just build a product, no matter how exceptionally valuable it might be. Prompting and marketing a startup business effectively is necessary. Often, this comes down to driving media coverage for your products or services by leveraging press relationships.
This is essential because you can attract a great amount of investor interest and new users if your new business is mentioned in popular blogs or news sites, even if just once. Following is a brief guide on how to get media coverage for your startup.
Step 1: Think in Numbers.
Media and news sites are fond of numbers. They are aware that news articles that feature lists of items, quantified information and statistics also tend to attract their readers. This means that ultimately they are more receptive to story pitches on the basis of some demonstrable number. So determine the quantifiable variables within your business before you try to court media attention and coverage. Emphasize on rephrasing the benefits of your product or service in a numerical way.
Do not just say that your startup will save users money or time, but put such assertions into numbers. Instead of saying your product or service will save consumers time, it is more effective to say that it will be guaranteed to cut the time needed to complete a task by whatever percentage, as you will determine. It is necessary that you package your product in such a way that using numbers will make its advantages and features more readily apparent. This way you will be able to get media attention and coverage, and your marketing activities will be able to bring on new customers easily.
Step 2: Build Industry Connections Now.
You can build connections within the media industry right away by laying the groundwork for future media and press coverage. Generally, you will probably be more interested in doing business with those you trust and know, and this is also true about media writers. Start by determining which industry connections will benefit your growing company the most. Unfortunately, getting featured on popular media and news sites is quite difficult and impossible for young, fledging startups.
However, you can still pick out 2 to 5 growing media websites within your industry that receive adequate traffic, as a starting point. Find authors in these sites that are likely to be most interested in your press releases. Instead of pitching to an overall editorial department on a website, it is better to pitch to individual writers. Be casual, friendly and informal when connecting with your selected writers, instead of soliciting media and press coverage. If you build relationships now, you will be able to leverage them in the future when you are ready to receive media attention.
Step 3: Pitch As Much As You Can.
A startup business is rarely revolutionary, and with clearly established benefits that reporters or writers will fall all over themselves to break the story first. The truth is that day-in and day-out, new pitches are thrown in the hundreds at media personnel. There are several things you can do to increase your odds of getting covered with your press releases.
Release press releases only for truly important events: Everyday, media professionals receive a lot of press inquiries and press releases, so yours should stand out. You can only do this if you contact the media only when you have a truly important story or update to share.
Your press release should benefit the news outlet: Be as clear as you can about how your product will be beneficial to the readers of the media sites if you want to generate adequate media and press coverage. Writers at media websites emphasize on providing their readers with only valuable content. So focus on how their visitors will benefit if you share your product updates.
[highlight]Rejection is natural[/highlight]: It is not necessary that every other media site will be interested in showcasing the new features of your product or services. In fact, you may have to face far more rejections than picked-up stories. Rejections are natural, so get used to it without letting it discourage you and proceed on to the next media contact, until you finally strike gold.
[highlight]Offer exclusivity[/highlight]: Offering media websites exclusivity in publishing your press release is another way of "sweetening the deal" and increasing your odds of getting media coverage from the said website.
In the world of media and press coverage, things can quickly snowball, so even though the above may sound tedious, you will actually be amazed once you get started. To secure articles and press releases on top-tier media sites, perhaps all your new startup business needs is a couple of mentions on growing industry sites. In terms of increased investment, sales and subscribers, this can translate into some excellent benefits for your business as a whole.
Photo Source: Hofstra University