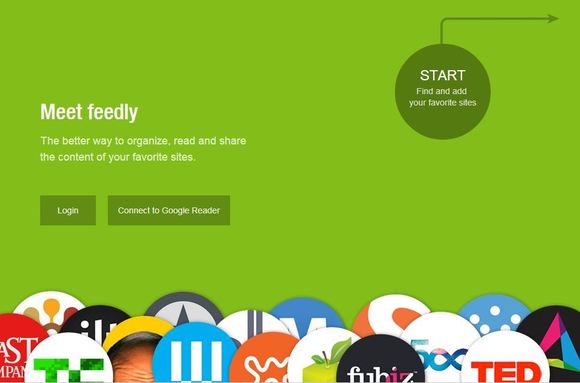 Google's decision to shut down Google Reader from July 1 came as a shock to a lot of people. The moment this development was announced, people started looking for alternatives.
In fact, Digg has promised that they'll be launching their own RSS reader which will be very similar to Google Reader with extra features. Meanwhile, popular news feed app Feedly announced on its blog that they have picked up more than 500,000 users in a mere 48 hours.
Feedly has announced that more than half a million Google Reader users have signed up for its RSS service following Google's service termination announcement on Wednesday. Feedly also says it's working to keep up with its growth, increasing bandwidth by 10 times and adding new servers. Moving forward, the developers say its main priorities over the next 30 days are to keep the service running, to solicit suggestions from new users, and to add new features on a weekly basis.
One Wednesday, The Verge reported that Feedly promised that it would clone the Google Reader API to give users a "seamless transition" when Reader shuts down, and other RSS app makers, including the creators of Press and Reeder, have also indicated they are committed to finding a solution.
The sudden demise of Google Reader has opened up opportunities for developers to create something similar. In fact, those services which used the Google Reader API for their news aggregation service will now have to struggle to quickly find a good alternative.