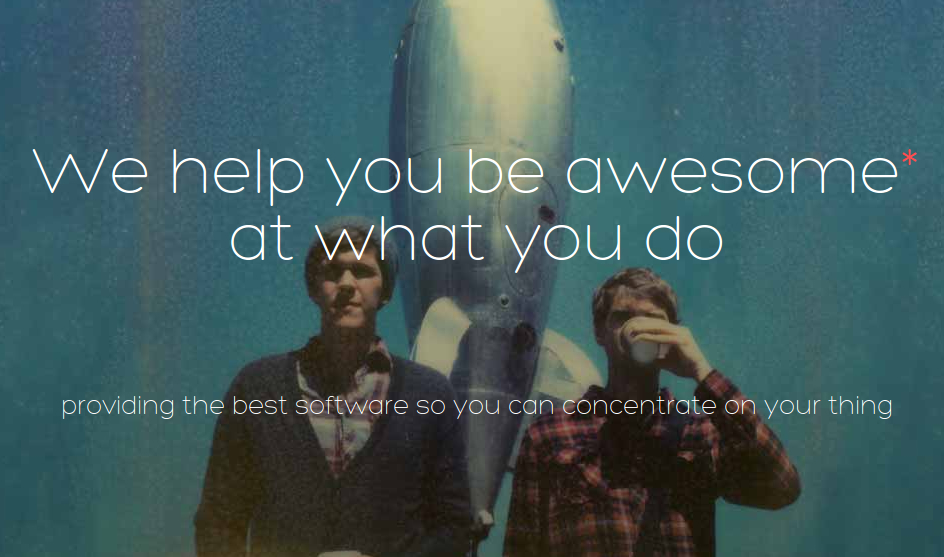 We may have talked a lot on customer service but the question still stands, how far are you willing to go to listen to your adopters and customers? Have you covered all the inbound sources? has your crew taken positions to reach out and sort out the consumer queries?
Even if one consumer has something to say, you are expected to be all ears and empathy and your revert acknowledgement is what will make his recommendations in your favor and you may even strike a good luck if the user has a good outreach in social space.
Many organizations still fail to deliver customer service, this is what Alex Yumas and Max Al Farakh observed while working years for a bank and pushed them to initiate JitBit and create solutions that wil help startups and organizations deal better with user pains and queries.
We had an opportunity to get in conversation with Alexander from UK, Founder of JitBit and learn more about the Helpdesk solution, the .Net CRM and the technology behind it.
There are some popular and widely used online helpdesk solutions available, How would you describe JitBit Helpdesk's USP?
Unlike the competition, our system is
Available as both "SaaS" (on-demand cloud version) and "on-premise" system. We even ship the source codes optionally.
But we do our best to convince clients to go with the saas version since even the saas-version integrates with Active Directory, company email etc. Also, our unlimited plan is only $200 (unlimited agents, unlimited storage etc) – no other competitor beats this.
Also, our system is very mobile-friendly. It is available not just as a web-application through a browser, but also features a smartphone-friendly web version that looks like a native app. iOS users can additionally benefit from a free iPhone/iPad app that can be used by both technicians and users to track support requests on the go. We've put a lot of effort to make sure the app works even on slow connections.
Tell us about the .Net CRM. Also do you provide the complete source code to the user?
Yes, the NET crm-tool has a "source-codes included" license. This CRM system is aimed at small companies – web-design shops, development teams, individual consultants etc.
Whats the goal or mission behind Starting Jitbit?
We are "Small enough to be personal and large enough to be stable", combining informal and fast support with high industry standards.
As for the mission – we want to ease the pain of dealing with your customers – their tickts, their contact details etc. Both founder have customer support background and that's why they decided to launch a nice and affordable helpdesk system.
Tell us something about the technology behind Jitbit Helpdesk and .Net CRM. How do you plan to scale as the number of users grow?
We're hosted in the Amazon's cloud so scaling is stupidly simple. Also, our systems are based on .NET framework and SQL Server from Microsoft, both scale really well. We've in the business for years now, and scaling never been a problem.
Is Jitbit Botstrapped or have you received fundings?
We are profitable and completely self-funded. No plans for outside funding. Our customers are the only people we have to please and that's how we want things to stay.
If you were asked to give 3 growth hack tips to entrepreneurs who have just started their journey, what would it be?
1. Go outside the building.
2. Invest a lot in SEO and content marketing, run a blog and create "viral" content for it. The best SEO hack is – "give away things for free". Release parts of your code as open-source, share something you've learnt along the way of building your startup, you can even go transparent with your sales figures – this attracts a lot of backlinks/buzz.
3. "Marketing monday" is my favorite hack. Every Monday (or any other day) the whole team works on nothing but marketing. Founders, engineers – everyone. Review analytics, conversion rates, brain-storm ideas, come up with some strategies etc… Very nice practice.
The Team behind JitBit.
Alex  – Founder & CEO
Had a big boring job in a big boring bank (as a head of software development), but in 2005 has turned to the Light Side and founded Jitbit. Lead developer, designer, MCSD, MCDBA, MCP, MC<you-name-it>. Loves snowboarding, motorcycles, bass-guitars and blogging. But above all – coding.
Max Al Farakh – Co-Founder
Ex-twitter evangelist and "Shorty Awards" winner. Loves guitars and sleeping. Apple fanboy, web-hacker, podcaster, support ninja. Writes code since 8 years old. Apple fanboy (worth mentioning twice).
Art Dashinsky – Chief Design Officer
He was a fulltime military man in the Israeli army. When he says "this is our new design", we say "yes, sir".
What are the future products we can expect to see from Jitbit? And what are your future plans for Jitbit?
Our next move is growing our newest product – JItbit Live Chat, which is an online support system (as opposed to "a ticket based"). It's a chat plugin for websites where you can talk to your visitors directly.