The Tech Panda takes a look at recent business launches.
EV: BattRE launches AR-based virtual showroom Emagine
BattRE, a tech-driven EV startup, launched its very own AR-based virtual showroom, introducing an era of change in the EV industry. Known as Emagine, the platform uses AR to allow customers to experience, customise and even buy their favourite BattRE scooter, at their convenience.
Talking about the platform, Nishchal Chaudhary(Founder, Director of BattRE) said, "Online retail continues to grow and is booming across industries of all shapes and sizes. And the EV industry is no exception. As this space evolves, so does our larger strategy as a multi-channel manufacturer to provide the most unique and engaging experience in our physical, digital, and remote selling environments. Therefore, we came forward as the first in our industry to step outside of the traditional retail interactions, and launch a virtual showroom. And we are extremely excited tonote our customers' reactions."
Features
With numerous levels of interactions, the virtual showroom offers a high level of customisation for buyers
Available for everyone through a tab on the home page of their official website, BattRE.in.
Currently limited to their existing models, Love & One, it will soon be expanded to include their upcoming models.
EdTech: Wonderslate launches Game eBooks app for all competitive exams
Wonderslate has launched the Game eBooks app for students to learn current affairs and practice MCQs in multiple modes such as games, tests as per their preferences. The app comes with preparatory reading materials and videos from 150 premium publishers bundled for superior learning experience. Best-suited for students preparing for competitive exams and entrance tests like UPSC, banking, railways, state government job exams, NEET, JEE, the app is an innovative, cost-effective and engaging way of preparation in both English and Hindi.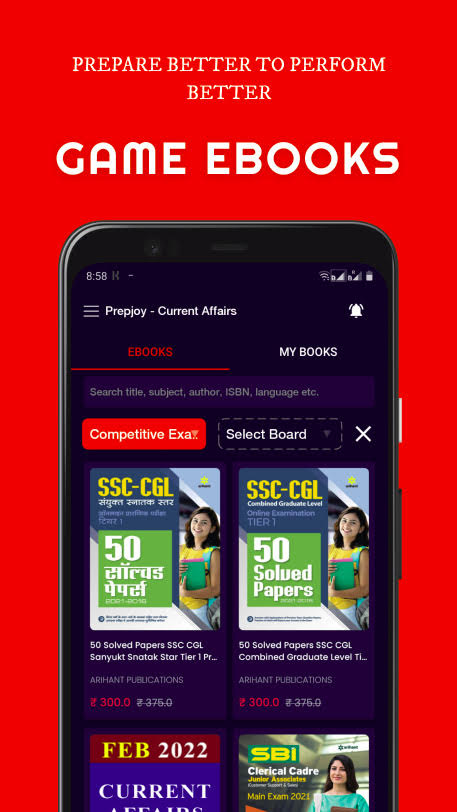 "After receiving a tremendous response for our previous current affairs game app, we are now releasing this first-of-its kind Game eBooks for all competitive exams. At Wonderslate, we constantly try to make learning fun with gaming by providing a smooth, hassle-free and superior user experience. The app is best to learn current affairs, practice mock tests, compete with a challenger online, track progress and make notes. Making the best use of time, the app allows the user to prepare for the exams anytime, anywhere," said Anand Achyut, Founder and CEO, Wonderslate.
Features
Supports modes such as real time game mode with a challenger, single player tests, practice, flashcards.
Users can practice tests on a daily, weekly or monthly basis as per their ease and convenience.
Smooth user interface for learning hassle-free
Users can download the reading content as PDF files and refer to them for making notes or revision.
The gaming feature enables users to compete with challengers online and they can track their progress on the leaderboard.
Completely ad-free
Music App: Gaana launches Auto queue feature
Gaana has unveiled yet another unique product feature to offer a superior and seamless music listening experience to its users. The newly introduced feature AutoQueue enables consumers to hit up a song and indulge in effortless streaming while Gaana plays similar songs on its own.
It's powered by a unique machine learning algorithm that factors probability of songs being heard together (past behavior) as well as similarity of music, tempo/bpm etc to predict possible songs a user would like to hear after they have manually played one song. The algorithm analyzes thousands of signals and data points to come up with personalized song suggestions.
Speaking on the launch, Sandeep Lodha, CEO, Gaana said, "In the last year and a half, audio streaming has played a major role in people's lives and consumption is on the up. Gaana has always known to understand the pulse of the Indian listener and with AutoQueue we are now going one step further to hyper-personalize each user's app experience making it effortless to listen to great music. The feature is born of Gaana's user research & tech capabilities and gives personalized endless background track to the lives our users live in the foreground. I invite everyone to experience the joy of AutoQueue."
Features
Dramatically reduces manual searching time and solves for "listener's block" (where one struggles to think of the next song to play)
Makes discovery of new music easier, as listeners get served apt songs they might not know of on their own
Co-Living: Settl expands ops to North India, launches 4 new facilities in Gurugram
Settl, a technology-driven managed accommodation platform, announced expansion to North India. It is establishing four new facilities in Gurugram, NCR, offering a total capacity of 200 beds. The accommodation startup was born out of the need for a platform that enables convenient city living. In a short span of 18 months, it has already expanded to 22 properties across 3 cities- Bangalore, Hyderabad, and Gurugram.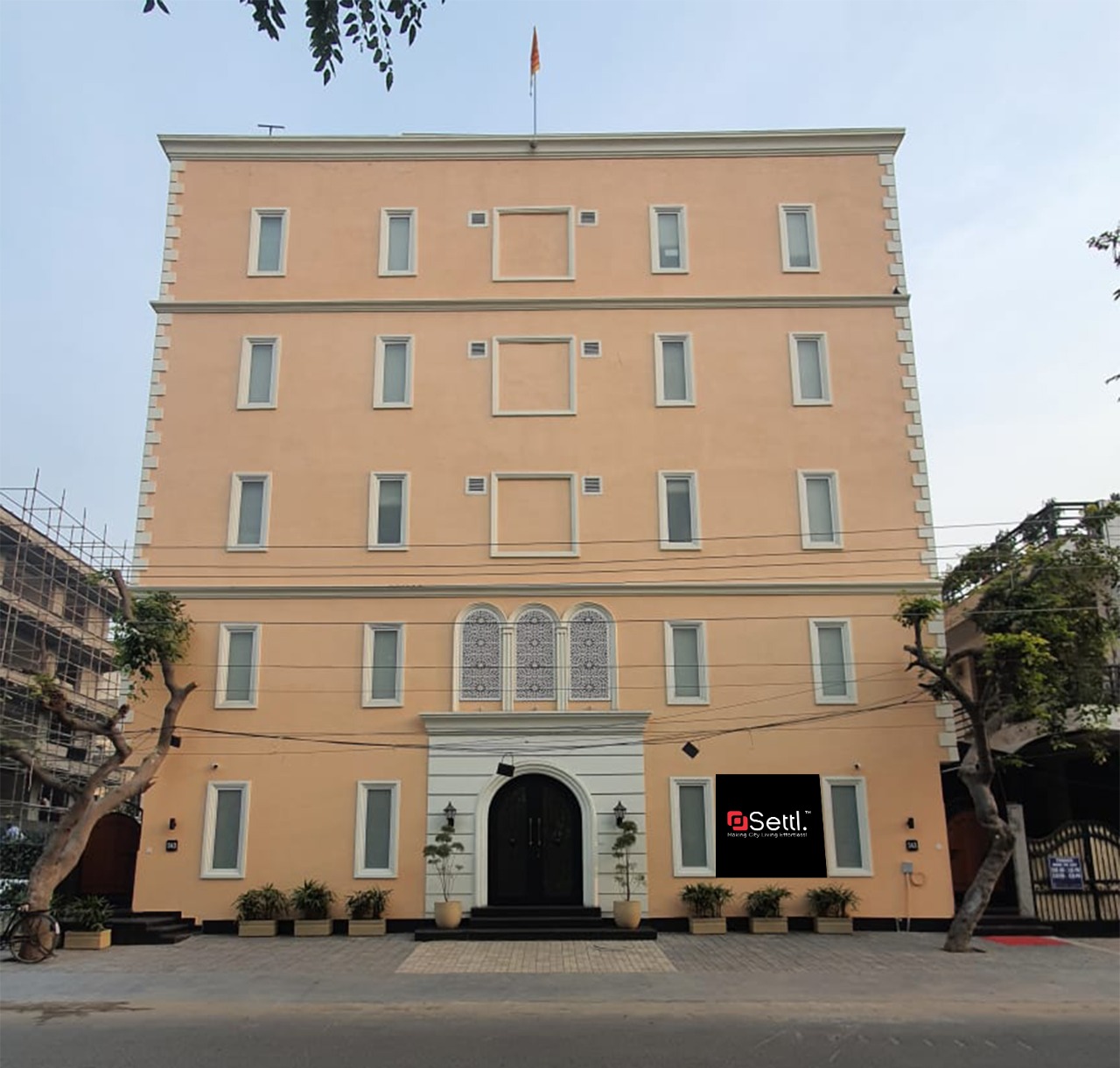 "It is a tedious task for a newbie in the city to scout for safe and comfortable accommodation. The whole process comes with a baggage of broker, agreement, locality, facility, advance etc. Settl comes with the idea of taking away all this inconvenience from an individual's fresh city experience. We provide end-to-end solutions including everything that one might need in the name of facility and service. Following the overwhelming response in Bangalore, and Hyderabad, now we are foraying in Gurugram, expecting a similar response. Gurugram is a very important urban centre in the context of the Indian economy. It also attracts a lot of young working professionals who migrate there to fulfil their career needs. We intend to create a huge impact in the lives of these people so that they can excel in their respective domains." said Ashok Reddy Sagar, Co-Founder, Settl.
Features
Ensures all amenities inclusive comfortable accommodations to working professionals in urban cities
Users can move in within 30 mins of completing the online sign up procedure
Aimed at taking away all the accommodation hassles of people who move to bigger cities to build a city life for themselves, but get burdened with house-hunting and broker traps
Sleep Tech: The Sleep Company launches zero-gravity 'elev8 smart adjustable bed' & 'smart ortho hybrid mattress
The Sleep Company, Asia's SmartGRID technology pioneers, launched the 'Elev8 Smart Adjustable Bed Frame' and the 'Smart Ortho Hybrid Pocketed Spring Mattress'. Both products will be exclusively available on The Sleep Company's website and Amazon marketplace, with the design and functionality aimed at further uplifting the sleep and comfort experience, bringing it into the 21st century.
Speaking on the launch, Priyanka Salot, Co-founder, The Sleep Company, said "Technology has and continues to change the way we live our day-to-day and it is The Sleep Company's ambition to ensure that the sleep and comfort experience is infused with that same level of change and transformation. With that in mind, we have worked towards introducing inventive technologies, by extending the applications of our patented SmartGRID technology with the Smart Ortho Hybrid Mattress as well as with our foray into the 'smart' furniture space with the Elev8 Smart Adjustable Bed Frame."
Elevat8 Smart Adjustable Bed Frame Features:
Zerogravity mode for almost weightless feel
Anti-snore feature enables airflow freely
Advanced reading / TV mode
Dual zone massager for deep relaxation and better sleep
One-touch preset flat position or one button flat to return bedto flat position with the touch of a button
Smart Ortho Hybrid Pocketed Spring Mattress Features:
Combines a SmartGRID Technology with Advanced OrthoSupport Layer and Pocketed Spring
Provides required back support and cushioning comfort