Lovers of TheTechPanda,
It is for all of you lovely readers that we, here at TheTechPanda, get excited whenever there is a cool startup to cover, a new entrepreneur to talk to or a latest gadget that is announced.
Today, on International Women's Day, we want to honor and acknowledge all the wonderful women who have contributed so much to the world in numerous ways. Today's content will be focused on women and has been chosen by our Editor for the day, Saraswathi.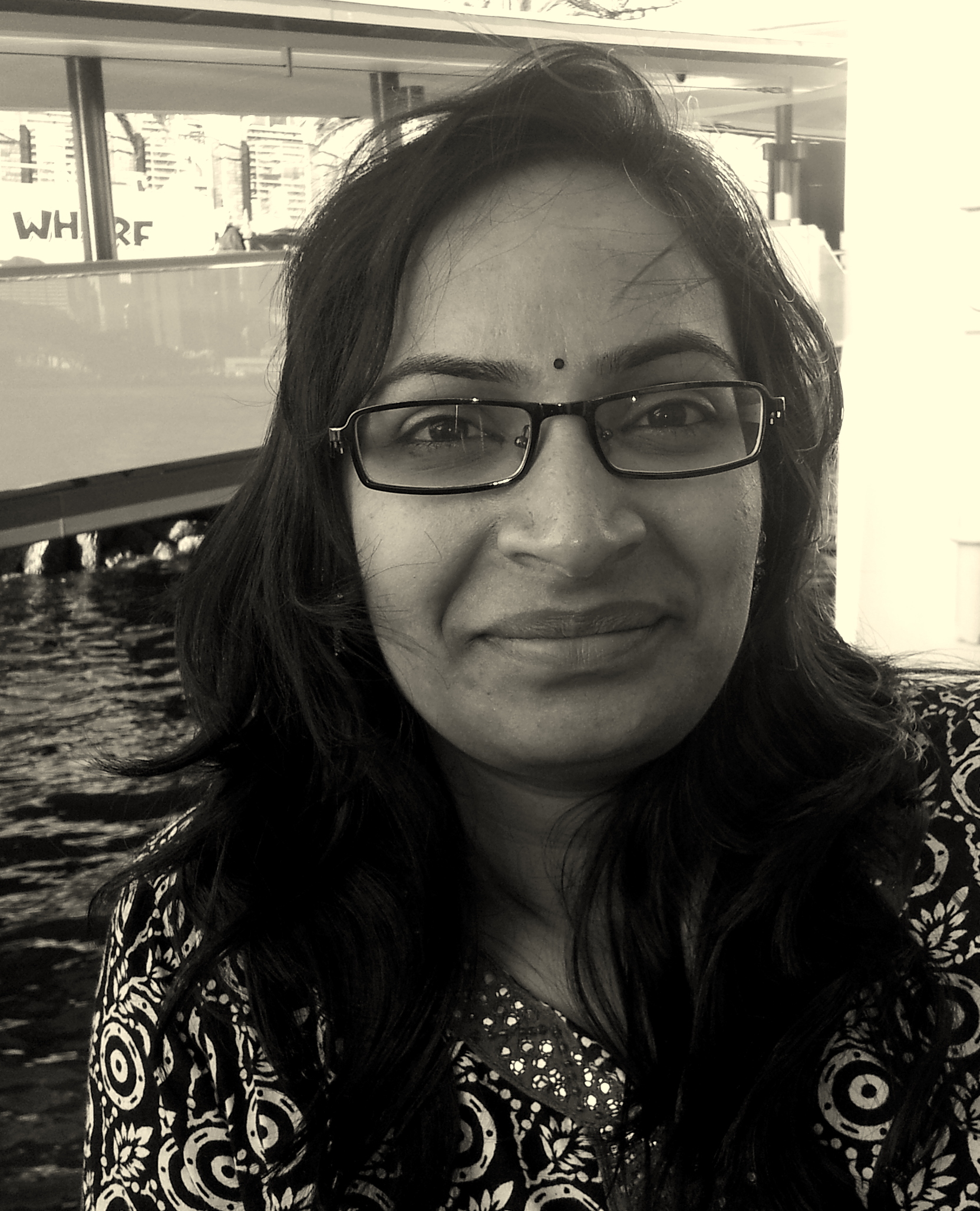 Most of you regular readers might be knowing a little about Saraswathi. She is our in-house writer who, apart from writing passionately for TheTechPanda, also has a full-time job as a Project Lead at one of the top IT companies in the world. She has over 10 years of experience in IT executing Telecom BSS Solutions around the world. When not at her computer, you can find her immersed in the latest book on kindle, or whip up some good food. She gets her exercise running around her 2 year old daughter, and sanity from writing things that make sense for her and give info and joy to the world.
Today, since the control is in her hands, I thought I'd introduce the personal side of her as well. Time to get personal.
Q. What is your favorite gadget?
Amazon Kindle. Just for one simple reason that I can carry books with me and read whatever I like, whenever I like.
The basic version is the best because it does not allow you to read without daylight, which is what we are supposed to do.
Q. What is/are your favorite book(s)?
My all time favorite is Fountain Head by Ayn Rand, followed by Guns, Germs and Steel by Jared Diamond.
From the recent picks, my girly pick would be "Dont lose your mind Lose your weight" by Rujuta Diwekar.
And from my favorite subject psychology, it has to be "Don't sweat the small stuff and it's all small stuff" by Richard Carlson.
Q. What are your hobbies?
Reading, cooking and travelling are my hobbies. I feel:
Reading makes you a wiser person, enriching your life. Actually, I can say that it's not a hobby but an addiction.
Cooking – it's the easiest thing to make your entire family happy at once. I love experimenting in kitchen and spend a lot of time collecting recipes from all the sources.
Travelling – Borrowed from my husband. He likes to travel and over time now it's me who does the planning. It's fun and we do travel a lot.
Q. Since we have told our readers that you are managing so many things at once, I am sure we all want to know how do you do it?
Yes, I do manage my house hold work, daughter's work and office work. I cannot say I am a successful juggler – but I try my best every single day.
Here are the things I do to manage my life better:
1.The high priority tasks for next few days are already in my to-do lists and I take a look at them every night to manage my day better.
2. My priorities are defined very clearly. Family comes first, as much as possible. And my spouse knows what things are delegated to him so that we do not keep fighting over who does what. If something needs more time or a deviation from routine, I keep my family well informed and get back up plans ready.
3. It sounds silly, but I keep some time to myself every day – in the mornings. It will help me to have focus and be a better person through out the day.
4. I have a master excel, with tabs for all the important stuff in my life such as finances, goals and my kid's activity planning. That's a shared one, with me and my husband updating it on a daily basis. Once a week, we jointly take a look for 5 minutes and decide if status quo is good or needs change.
Q. What's your favorite app?
Evernote. I practically clip my entire world to this. Another one is podcasts. I keep listening to various wonderful podcasts whenever I get some time.
Q. It is tough to handle a small kid especially when you are a working mom. Do you take help of technology for the same? How?
Yes, I definitely do. While I am working, I cannot manage to browse internet or check Facebook. For that simple reason, I use StayFocusd – which will block everything else and prompts me to work whenever I get the urge of wasting time.
Also, whenever I am on my laptop, Rescue Time records the time I spend on various websites. That way, I track what gets done and what doesn't get done.
Also, I use technology to distract my daughter so that I get some time to do important stuff. The kid apps on iPad like Talking Tom and ABC Apps do help me in keeping her still for a while while I get things sorted.
On my iPhone – I use camscanner to scan all the important documents that come across my way.
Q. Can you name a person whom you find inspiring? Why?
My all time favorite role model is Dr. A P J Abdul Kalam. For the simple reason that – he figured out that smart kids make smart adults. That's one thing even I strongly believe in.
Q. A lot of young girls are taking up tech jobs, aspire to do things different to society's perception. What would be your advice to such young, aspiring girls?
I would say couple of things:
1. Do one thing at a time, do it to the best of your abilities.
2. Have a hobby which will inspire and enrich your inner soul.
3. It doesn't matter if you are not doing the work you like at the moment. However, as Shah Rukh Khan rightly said in his Yale University speech- make money. And once you have the money and resources, do not cheat yourself from following your passion.