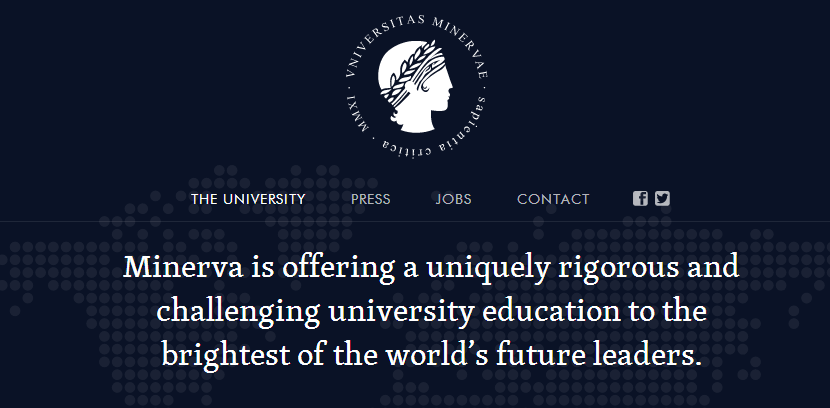 The Minerva Project has been in the press limelight for quite some time now since its mega seed round of $25 million last April. The Minerva Project aims at bringing a Harvard-level education to the Web. There are two aspects of Ivy League schooling that it's trying to avoid: exorbitant tuition and traditional professor hiring practices.
"The entire thrust of what we're trying to do is reimagine what a tier one research university would look like if it started in the 21st century," said Ben Nelson, Minerva Project's founder and CEO, who was formerly CEO of Snapfish. The chairman of its advisory board: Larry Summers, the former treasury secretary and Harvard president. Among others, he's joined on the board by Bob Kerry, the former United States senator and president of The New School.
"We are educating the world's smartest, hardest working students," he told at one point, lapsing into present tense (he anticipates Minerva's first class will matriculate in 2014). "I want to be very clear about that. We are creating a civilian West Point. The people who will get into and graduate from Minerva will be, bar none, the best students on the planet." Only students who meet a high academic standard will be admitted, he said, and, when the web-based school opens in 2015, his hope is that they'll be taught by best-in-class professors delivering a rigorous, top-notch curriculum – at "well under half" the price of traditional Ivy League schools.
The company is for-profit but announced a plan to create a non-profit Minerva Institute for Research and Scholarship to create new programs to finance students' education and recruit top-level teaching talent.
Perhaps, the time isn't far when the whole Ivy League education is online. This will be come a great opportunity for brilliant students who aren't able to afford it right now and will in turn produce great leaders and elements of change for tomorrow.
Here is a talk that Ben Nelson delivered recently at TEDxSF.
[youtube id="WEv8g80lcjo" width="600″ height="340″ position="left"]