The Tech Panda takes a look at recent business launches.
Agtech: Ambee launches SmartFarming Data to increase agriculture productivity using environmental intelligence
Ambee, an environmental intelligence company that supplies hyperlocal environmental data in real-time, launched 'SmartFarming Data', a new offering that brings data science techniques to farmers and agribusinesses to improve the health of their farms.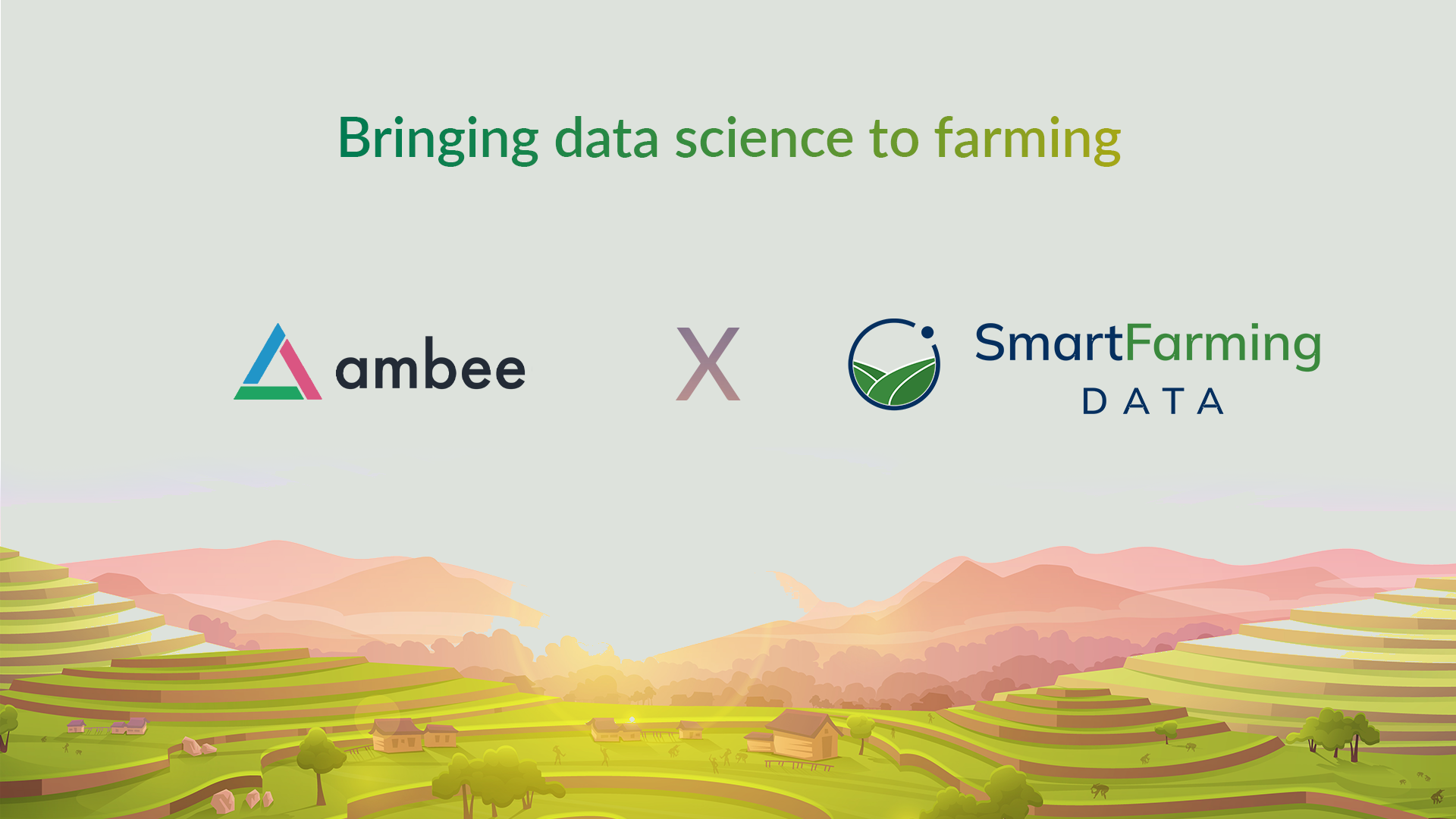 It will help farmers understand their farms better, mitigate the impact of climate change on agriculture, take measures to monitor and mitigate soil degradation, and increase agricultural productivity using environmental data.
Stats
UN report indicates the world loses around 12 million hectares of productive land each year, resulting in widespread implications such as poor agricultural yields, food scarcity, forced migration, and more.
Year-on-year 40% decline in crop yield and crop quality due to depleting soil nutrition, climate change, and intensive farming techniques that cause significant greenhouse gas emissions.
The food and agriculture organisation of the United Nations states that the global supply of food will need to increase by 70% by 2050 to meet the demands of the growing population.
Madhusudhan Anand, CTO and Co-Founder, Ambee, said, "At Ambee, we are on a mission to address the interlinked challenges of food security and climate change. Through our 'SmartFarming Data', our goal is to create easy access to environmental intelligence to help our farmers grow more with efficient utilisation of natural resources" added Madhusudhan Anand.
Features
Hyperlocal agro-weather data: Historical and forecast weather data to improve yield
Satellite imagery: Satellite images in true and false colours, high resolution, and downloadable formats
Real-time soil data: Soil data to monitor soil fertility, control moisture, and temperature level
NDVI data: Offers NDVI and EVI data to assess vegetation health and behaviour
Farmers and Agricultural companies can use for output enhancement and predictability
Crop insurance providers and financial lending institutions can use for risk prediction and management
Government agri agencies and advisory can use for output predictability and implementation of sustainable agriculture practices
Seed production companies can use for quality maximization
Crypto: Mudrex launches SIPs for Coin Sets for easy crypto investment
Mudrex, a Bengaluru and San Francisco-based Y Combinator-backed crypto investing platform, launched the SIP feature to allow users to invest in Coin Sets, which are often seen as the crypto equivalent of mutual funds.
SIPs have been a crowd favourite in the equity market for years. Investors have been using SIPs to invest and steadily grow their wealth in equities markets. Using SIPs on Coin Sets, investors can spread out their capital investment instead of making a lump sum purchase, thereby reducing their risk on their crypto investment.
Edul Patel, CEO and Co-founder of Mudrex, said, "Coin Sets have been a favourite amongst investors on Mudrex to grow their wealth passively and effectively. The product has already scaled to over 50,000 investors in India under 6 months of launch. We have for a long time believed in the power of long term investing, and it comes as no surprise that SIPs were a much-requested feature on Mudrex. With the release of the feature, we hope that users will be able to maximise long term wealth creation in a new and rapidly growing asset class like crypto."
Features
Investors can start an SIP with as low as US$10 and can set the SIP frequency to daily, weekly or monthly in a completely automated way.
SIPs can be managed, paused, modified and stopped, at any time.
Coin Sets are available for investments without any fee, and with instant investments and withdrawals.
Coin Set SIPs allow investors to automate investments regardless of market conditions — a practice popularly known as DCA (Dollar-Cost averaging).
Fintech: Nium launches new global brokerage payments solution for faster, lower cost alternative to SWIFT settlement
Nium, a fintech introduced a new brokerage payments solution that offers international financial institutions (FIs) a faster and more cost-effective method of settling transactions to select US brokerages enabling customers to easily invest in US equities. When compared to transactions settled via the SWIFT International Payments Network, Nium lowers settlement costs for FIs by up to 90% for international brokerage account transactions.
"At Nium, we are constantly seeking to empower growing businesses with global reach to move money in smart, fast, and safe ways. Our new payments solution for FIs that send money to brokerages allows their retail customers to invest in US equities – fast and simple. Nium's new solution dramatically lowers the expense of these transactions, allowing FIs to either share cost savings with their customers or re-invest profits in the business," says Frederick Crosby, Chief Revenue Officer at Nium.
Features
Existing Niumcustomers need no additional technology integrations to take advantage of this solution.
GlobalFIs leveraging the Nium brokerage solution can save up to 90% on each transfer, and use those savings to drive P&L gains or increase volume by offering customers lower cost
Decreasing friction associated with investing in the US stock market for international investors drives customer loyalty and brand affinity.
GlobalFIs can reach new customers by taking advantage of Nium's low-cost transfers to drive new brokerage
Gaming: BlueStacks launches creator studio & creator hub in india, for mobile game modding
BlueStacks, the cloud-based Android gaming platform, launched Creator Studio and Creator Hub for modding and sharing modded games in India. With this launch, mobile games developed on the Cocos, Unity and Unreal engines can be easily modded and shared, reaching over four billion users and 4.5 million creators.
The launch opens up the possibilities of user-generated content to the global mobile gaming community, where they can create and share infinite versions of mobile games.
"By 2025, the majority of mobile gamers will play modded games," said Rosen Sharma, CEO and founder of BlueStacks and now.gg. "Imagine searching for a game and finding modded versions from your favorite gamers, streamers and fans.
BlueStacks mobile game modding is available now for free here for modding on BlueStacks X app player and here for modding on the cloud.
Features
Playing with color, for example, dark mode for a game, akin to Instagram filters
In-gameevents such as effects on screen during kill or win shots
Change 2D and 3D textures inside the game, including gameelements like avatar's clothes
Digital marketing: Wobb launches guaranteed ROI for influencer marketing campaigns for brands
Wobb, an Indian AI-driven influencer marketing platform launched guaranteed ROI campaigns that offer brands 3X ROI on influencers. As a part of the campaign, the platform aims to extend digital marketing benefits to multiple brands and help them to reduce their marketing burn rate while maximizing returns from the campaign.
Ishan Jindal, Founder and CEO of Wobb said, "To insulate our brands against the perennial crunch of high-performing influencers, we decided to come up with guaranteed ROI campaigns. Our sustainable model is helping brands to create long-term partnerships by ensuring them ROI which was lacking in traditional brand-influencer partnerships," he added.
Features
Guaranteed ROI campaigns to brands that improve influencer ROI by 3X
Brands are only required to pay after they have received 3X returns on their influencer marketing campaigns.
Branded content: Do Your Thng launches DYT Pro, its first-ever subscription offering
Do Your Thng, a creator-first tech platform, launched a new paid subscription service called DYT Pro, a solution that empowers creators and becomes their main growth driver. DYT Pro is a one-stop-shop that gives access to personalised recommendations, exclusive tools and resources to creators who want to reach the next rung of the creator economy ladder.
The current version of DYT Pro puts two existing features offered by DYT – Tools and Academy – under one umbrella, besides offering enhanced and complementary features.
Ankit Agarwal, Founder, Do Your Thng, says, "For the past year, we've been learning from creators about what can make their journey in the creator economy more frictionless and, frankly, better. DYT Pro is a direct result of that. This is just the first iteration. Our vision for it is overarching. We plan to treat each creator as a micro-entrepreneur and use our AI to analyse their data to understand what stage of the journey they are on. Those insights become the backbone of DYT Pro to offer tools and tailored suggestions on monetization campaigns, courses, and more."
Stats
Of 50 million creators in the world, only 2 million make a full-time living out of content creation.
The majority of Indian creators fall into the amateur and mid-tail categories.
Features
Users will continue to have free access to stories, recent articles, and trending news about the creator economy.
All courses, formerly under DYT Academy, will require a subscription now. As will the Invoice Generator and Content Calendar (previously under Tools) that help creators generate, share and manage client invoices directly from the app and schedule reminders for campaign deadlines, respectively.
A dedicated section for personalised course recommendations, certifications after course completion, and access to an editable legal contract draft with payment and deliverables clauses that creators can download and tailor to their needs.
A subscription comes with an entirely rebranded app user interface.
The app will construct a progress ladder for each creator and, if they subscribe to DYT Pro, show them where they are on the roadmap currently and what they must do to move to the next step.
They would receive AI-powered prompts and suggestions such as which course they should enrol in next, what content to post, or even where they could find a photographer or studio near them.