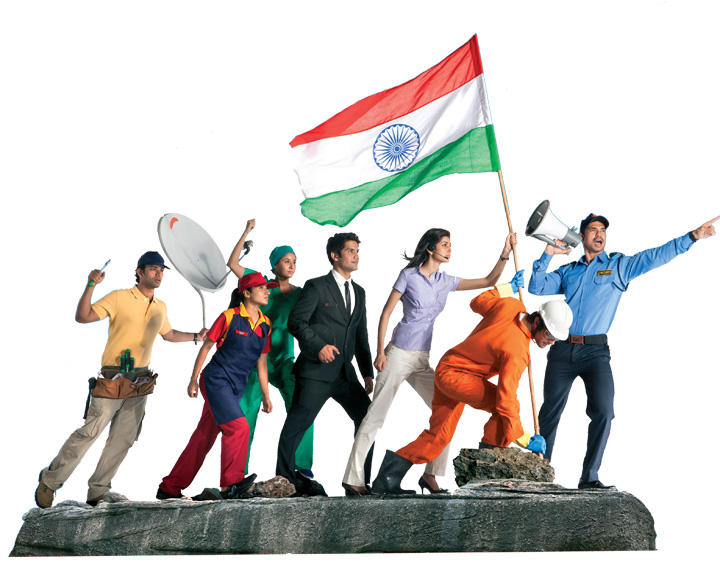 Oct 16, 2013 | Delhi, India:Power To Empower (P2E 2013), a national skills development challenge organized by National Skills Development Corporation (NSDC) and India@75 recently launched it's third edition in mid-September 2013. Supported by the Muthoot Pappachan Foundation, the CSR arm of the Muthoot Pappachan Group, the P2E 2013 Challenge is aimed at identifying, selecting and rewarding the best solutions bridging the gap between the supply and demand of skilled labour in India.
People willing to participate can send in their applications from today till the 1st of December 2013 and it is open to organizations as well as individuals. The Winners of P2E 2013 will receive cash prizes to the tune of INR 3.5 lakh for Idea & Operation Categories and INR 1.5 lakh for capacity building support and nationwide visibility. You can learn more about the event at their website.
Reports suggest that the deficiency of skilled labor in India is as high as 53% in many sectors and one of the key vacancies are those of the entry level positions.  Out of the 1.5 crore individuals who enter the workforce on an annual basis, a disappointing 3% have undergone any kind of vocational training. This is due to limited access to training opportunities in the developing, but fast-growing Indian economic scenario. Consequently, a majority of the Indian population cannot realize the employment opportunities necessary to improve their income and lead a more prosperous life.
P2E 2013 recognizes this and invites entrepreneurs, students, non-profits, corporates as well as enterprises with innovative and scalable solutions to apply for this challenge and contribute to the development of a sustainable vocational skills ecosystem in India.
Applications for P2E 2013 will be accepted as part of two distinct categories – Idea and Operations. The Idea category will focus only on short ideas with a solution concept developed only on paper whereas the Operations category will be open to those with an existing for or nonprofit solution already in place addressing this issue.
Winners of the two categories will receive cash prizes sponsored by the Muthoot Pappachan Foundation, the CSR arm of the Muthoot Pappachan Group. In addition, both winners will also receive access to the high profile capacity building Empretec program, an initiative of the United Nations Conference on Trade and Development.
Three finalists within each category will also be chosen, and in addition to the winners, will receive national visibility, networking opportunities, passes to high profile events and capacity building support through access to training courses and renowned experts. The first connector of a winner and the applicant with the highest public votes in each category will also receive a cash reward of INR 10,000 and INR 15,000 respectively.
Mr. Dilip Chenoy, CEO and MD of NSDC comments, "P2E 2013 is one such initiative that will foster creation of self-sustainable business models in the skilling space in India. The competition aims to propel India's growth story by creating a large pool of industry ready workmen and also catalyse improved livelihood for millions across the country".
"Now in its third year, P2E has previously helped students realize their entrepreneurial dreams and also provided strategic support to early-stage enterprises with solutions addressing India's skill gaps," further adds Mr. Rajan Navani, Chairman, National Committee, India@75.
Ennovent – an organisation, which accelerates innovations for sustainability in low-income markets – is managing P2E 2013 on behalf of NSDC and India@75. In addition, TiE Delhi-NCR is serving as a knowledge and delivery partner for the challenge and National Entrepreneurship Network (NEN) as the key outreach partner.