RBI Numbers Reveal India is Still a Long Way from Being Cashless
---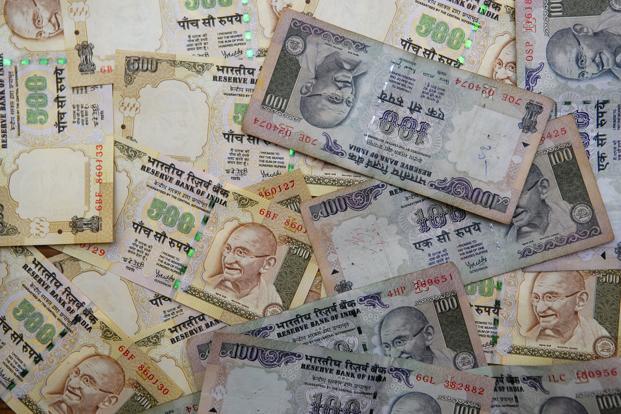 If we had any doubts whether demonetization achieved what it had set out to achieve, looking at the Bank-wise ATM/POS/Card Statistics revealed by the Reserve Bank of India (RBI) leaves no doubts that it backfired. It seems the ghost of demonetization continues to haunt the Indian economy.
According to the RBI data, cash transactions from ATMs have risen 22% to INR 2.6 lakh crore. Debit card swipes in ATMs have increased from 561 million in November 2016, the month demonetization was announced, to 759 million, a 26% spike.
Also, use of debit cards at PoS rose by 30%, from 236 million in November 2016 to 333 million in April. However, cash circulation also rose, with Currency with the Public (CwP) doubling to INR 18.5 lakh crore from the time immediately after demonetization, when it had reached almost INR 7.8 lakh crore. In fact, CwP is 7% more in April from INR 17 lakh crore in the beginning of November 2016.
---
The Perks and Risks of India's Cashless Future
---
Keeping in mind that the government's sudden launch of demonetization on November 8, 2016 aimed to extricate hidden cash, black and otherwise, from citizens' pockets, it doesn't seem to have worked. According to the decision, INR 500 and INR 1,000 notes were put out of circulation overnight to push cashlessness.
December 2017 also saw a waiver from the Union Cabinet for the Merchant Discount Rate (MDR) on all debit cards, BHIM, and UPI transactions up to INR 2000. Starting 1 January, 2018, banks were also promised reimbursement for the next two years.
One of the reasons for digital payments not being widespread is lack of awareness. Awareness about digital payments is yet to spread to rural areas and tier 2 and tier 3 cities, where people still do not trust digital forms of payments completely.
A Paypal report, 'Digital Payments: Thinking beyond Transactions,' shows that cash is still the chosen means of payment throughout Asia, and while 57% of Asians prefer to use cash over digital modes of payment, 75% are Indians, compared to 25% in China, 43% in Singapore, and 44% in Hongkong.
"…cash remains the preferred mode of payment across Asia, despite the fact that the region is becoming increasingly digitally connected as Internet penetration and smartphone ownership continues to rise," the report said.
"The competition is cash," Stock News quoted Chief Technology Officer of Paypal, Sri Shivananda. "It's not even, like, you're fighting for each other's volumes. It's actually cash," he said.
---
Don't Just Chat, Pay Through WhatsApp and Go Cashless
---
According to NITI Aayog data, the total Volume of Digital Payments in April 2017 reached approximately 1.9 billion as opposed to 1.4 billion in April 2016, an increase of 37%. Moreover, experts are predicting cash withdrawals to rise still.
Cashless transactions are covered by e-wallets, contactless payments via cards and mobiles, in-app payment systems, use of digital currency, and phone recharges. The Paypal report says that while retail is the sector with the highest number of digital transactions take place in India, phone recharges are the only popular mode of digital payment.
While demonetization was criticized by the likes of Economist, Amartya Sen and Senior Vice-President and Chief Economist of the World Bank, Kaushik Basu, the poor and ignorant in India bore the brunt of the sudden decision.
---
Trending Now
You may also like