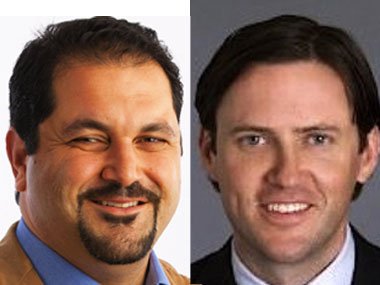 Shervin Pishevar, a well known Silicon Valley Investor and entrepreneur, and Scott Stanford, a Goldman Sachs tech banker are  starting a new company called Sherpa that will focus on formulating a new model of how startups are created.
The new venture called Sherpa has two parts. One is called The Foundry, which is being funded by a number of major strategic corporations, who are presumably looking to gain a digital edge. This will also include well known entrepreneurs but no VCs or investors.
A fund will also be created to invest in the new companies formed, which will also include assets added in from the larger companies.
There isn't too much detail about this right now but it is not exactly an incubator or accelerator is what Pishevar said in an interview. He will remain as a venture advisor to Menlo, as part of the change, and has also been named a strategic advisor to Uber, the fast-growing car service.
"I'm incredibly excited to announce my new endeavor, Sherpa and The Foundry. This is the biggest idea I've ever pursued. I'm also so excited about my new role as Strategic Advisor to Uber and very honored to stay as a Venture Advisor at Menlo to continue the epic work we have done together," said Pishevar.
Stanford is equally well known in Silicon Valley, having shepherded a wide variety of high-profile deals for the banking giant, while heading its global Internet investment banking business from San Francisco as a managing director.
He has been involved in investments in Facebook, Zappos and LinkedIn. Before banking, he worked at pioneering search company, LookSmart.