Indian Society still rests of Academic Laurels and the percentages are counted as supreme landmarks of achievements. In the era where youngsters have been shunning corporate jobs and plush lifestyle to start something on their own – a lot of them fail for various reasons. This series is to highlight about the startups that did not see the light of the day, but left the founders much stronger and determined. Our very first guest is Abhijeet Khandagale, who started Albedo Informatics, after dropping out from college. Read on to find out what happened to the startup.  He is currently busy building a to-be fully functional Batpod, the bike shown in The Dark Knight movie.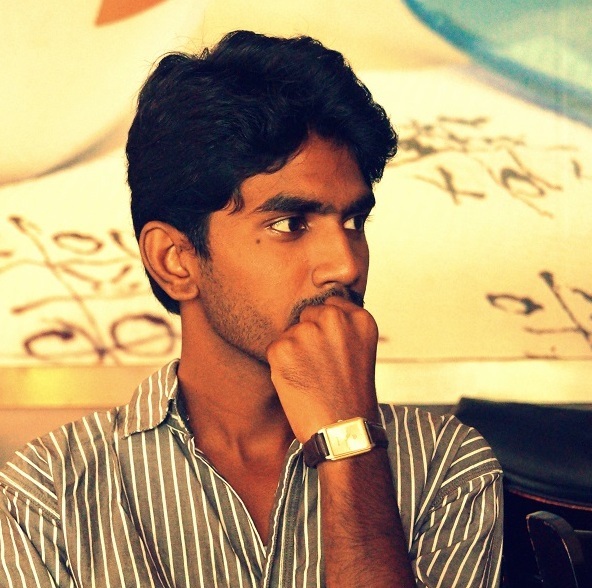 What was your startup idea? What market research did you do before plunging in?
I started out as a college dropout. I was in a couch in Mumbai and had to chart my way for the next few months, till I got back to college. The first 2-3 months of the year are when college fests happen. I was good at one thing then – Giving presentations. I thought I could share the knowledge with other students and earn a buck. Thus Albedo Informatics was born. We started as a platform for people to share their knowledge expertise and pass on to the ones in need. I knew there is a requirement in the student crowd, since I was one. They always want to learn!
A.I. is into promoting research among students by the medium of workshops and seminars. We also give out technology consultation services to startups. In institutions, we are helping them raise the bar for research initiatives through tie ups and lab development.
How long did the startup run, and what were the early signs of trouble?
We did well for about 15-18 months. I started out with my college mates, and when I got back to college, they were about to move out. Academic and parental pressure to be a part of the crowd led to less focus on business and more on acads and placements. That is where we began to part away.
Were you full time or part-time working on your startup?
Part time. I was a student when I started, so were my team mates. We started out in the 3rd year of our bachelors. Business happened only when all of us had time. Mostly between semesters and college events.
When do you realize that this is the moment to quit, and what went on through your mind at that time?
I never really quit. Since the team was made of people from different areas of expertise, my example led them to startup on their own. (I was the only known student entrepreneur in the city) Shrikant Sangludkar, a Senior I knew who contributed to our work sometimes, wanted to start up a mechanical design and project development firm. Since I had no one on my team then, I joined him as a co-founder, in his design firm Techn0Arc.
How bad was it, after the startup failed?
It was disappointing. I being the sole person to handle all responsibilities after 4 people moving out for jobs was hard. They always were eager to contribute, but time never really allowed. Plus they were in different cities.
In introspection, what could you have done to save your startup? Would more money / connections / mentorship / expertise have helped?
Money was a crucial factor. We had been (still with the other startups I'm involved in) rolling profits in the next act. Mentorship sure would have been beneficial, I have a lot of connections, but time is again a factor. We approached for funding, but the business plan was not deemed worthy by the local TIE chapter.Their focus was on product based startups, while we operated in the service sector.
What suggestions would you like to give people venturing into entrepreneurship, based on your experience?
Being an entrepreneur, you always have to be on the edge. But beware that you might fall. But don't be afraid to fail, as Alfred (the butler) quotes in the Batman Begins movie, "Why do we fall? So we can learn to pick ourselves up." So, always take calculated risks. The most important factor you need to have is a strong management. When you pitch investors or showcase your business plan, what matters most is not just your idea but the execution of it. Your business might be just another coffee shop, but execution will define if you will be a Starbucks or a local coffee joint.
What are you doing now? And how has this startup failure impacted you as a person?
I recently joined another startup in Mumbai, Learning Infinite. Since the time I saw the sad state of the education scenario, I've been interested in making a change in this sector. The goals and aspirations of this startup were at resonance with mine. Just that they were an online platform. Failure (in academics) is what made me startup in the first place. It has brought a positive change in my life. I believe this one will result in the same. I'm not in the best of my times, but I'm optimistic.
Currently I'm working on a to-be fully functional Batpod – The bike shown in The Dark Knight movie. It makes me the fifth person in the world to build that vehicle. It a huge 8ft wide bike fit with 195mm tires.More details are here: fb.com/projectlincoln
Would you startup again? What would be your basic checklist before you startup?
Yes. I want to. As they say, failures are a stepping stone to success. I learned a lot about business from my previous work in college days with LARE, Mumbai. It helped me in my startup. The failures I committed will help me in Albedo Informatics v2.0. I'm learning more about management principles and getting support from people before I plunge back. A better team management, a clear understanding of business (we used to work very vague), specific time-bound goals, and full time dedication are on my hit list.
TheTechPanda wishes Abhijeet all the best and we wish to see the Batpod soon!