Tickengo is a new startup that provides peer-to-peer collaborative transport facility across USA. We managed to catch up with Tania Hew, a passionate consultant at Tickengo.
Here are more details of the chat: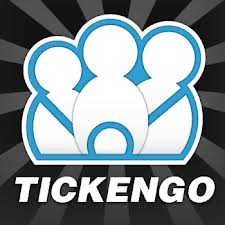 1. Tell us about Tickengo. What is community based car sharing?
Tickengo is a collaborative transportation community that facilitates peer-to-peer ridesharing. Riders request rides on-demand or for scheduled pickups. This includes stating their destinations, requested pickup time and contribution amount.
Community based car sharing is a model whereby, people help themselves instead of hiring private transportation to reach their destination.
2. Can you brief us about the journey. From the TechCrunch Statistics, it says that the company is founded in Feb 2011. However, the website is launched on August 16th. What is the work going on behind the scenes so far?
The company received seed funding in 2011 from Kima Ventures. From that time to launch date we spent time developing the platform, including the patent-pending Open Ride system. Open Ride brings ride sharing to real time, by allowing ride seekers to post their ride requests instantly to all individual drivers in the local vicinity. Any nearby driver who is available and interested can accept the ride. No longer are ride seekers and drivers limited to complicated carpool booking systems offered by other rideshare networks.
3. Open ride system – that's interesting. Can you tell us more on this platform?
Open Ride brings ride sharing to real time by allowing ride seekers to post their ride requests instantly to all individual drivers in the local vicinity. The intelligence of our patent-pending technology is that we are able to determine who may best be able to accept rides. Our technology gets more intelligent with time. Our goal is to offer the most efficient transportation system on earth. We want to fill up empty seats in cars already on the road, not create a new fleet of professional or semi-professional drivers like Uber or Lyft. For this we need ubiquity, scalability and intelligence, which our model offers.
4. How many drivers are currently registered? What checks are in place to make sure that you register only safe people?
There are almost 10,000 drivers registered nationwide, with almost 500 in the Bay Area alone. We accept verified and unverified drivers in Tickengo. For verification – email address, phone number are required. Also, drivers can get verified by submitting their driver's license and insurance information and connecting to Tickengo through Facebook.
The iPhone app allows riders to select whether or not they want a verified driver (i.e. a driver being verified through all the methods). Soon that filter will be available on the website as well. We always encourage drivers to view a rider's profile before accepting a ride request. Riders can ensure their safety by riding with a verified driver.
5. What countries is Tickengo covering currently?
Currently the service is available nationwide in the US.We have plans of expanding the service internationally.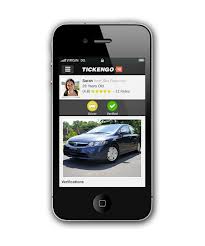 6. Is Tickengo available for Corporates?
Tickengo is available for anyone who wants to use it in the USA. We do not have a specific corporate program in place. However, it is very simple for drivers to register. Each Tickengo driver can accept ride requests directly from their profile page (i.e. a ride request can be sent to a specific driver). So a company can encourage some of its employees to sign up as Tickengo drivers. Other employees can then seek out those drivers by visiting their profile pages and requesting rides directly.
7.  How different is Tickengo compared to recent competitors such as Lyft and Sidecar?
Tickengo offers both on-demand rides and scheduled rides. Lyft and SideCar are both on-demand.  With scheduled rides, riders requesting a ride can specify the date, time, pickup point and destination of their ride. Ride requests can be made for any time in the future.
Lyft and SideCar are similar to taxi services. Lyft turns people into professional drivers since the company guarantees them a minimum hourly rate. Passengers are not always required to name their contribution or even name their destination before they request the ride. Lyft build an experience where a driver picks you up in a car with a big pink moustache attached to the front of it. It's fun for certain people. Ridiculous for others.
Having said this, Tickengo is a true peer-to-peer community. The company is a facilitator, not an employer. Our drivers may really give few rides an year, and Tickengo does not guarantee any minimum hourly rate.  Also, it is mandatory for the riders to provide the voluntary contribution and destination before hand so the driver has flexibility to accept only if the contribution and destination are acceptable to him. We make transaction more safe, by providing a trip code on the rider's phone, which needs to be scanned by the driver to get paid.
Our platform is social. We connect real people to enable them to share the cost of transportation while getting to know each other. Ultimately we want passengers and drivers to be able to select the driver with whom they would most easily bond. We will be looking to provide ways for people with similar interests to connect.
8. Can you brief us on the business model for Tickengo?
Tickengo passes along 100% of the voluntary contribution for each ride from the passenger to the driver. Tickengo adds the greater of 15% of that amount or $2 on top for its services. It is free for drivers.
When a rider makes a ride request, s/he enters his/her credit card info. They can see how much the service charge will be before they submit the request. At the end of the ride the rider gives the driver the trip code or allows the driver to scan or enter the special trip code so that the driver can get paid. The rider can also send the trip code email to the driver after the ride. Riders also get rated at the end of a ride. If they don't send the trip code to the driver afterwards via email they would get a very bad rating as a passenger and would be banned or suspended from Tickengo. Whatever happens, drivers will get paid the promised contribution amount.
9. Definitely, community based car sharing is a blow to taxi industry. Did you happen to face any trouble with the government rules, and how did you go about them?
Disruptive industry are always a blow to old-world industries. However, ridesharing has always been legal. Tickengo is a collaborative transportation community, not a transportation company. It's a community that helps people to organize their ridesharing arrangements. It is legal. Donations are voluntary contributions. Tickengo has no plans to hire drivers. With tickengo, we merely help people to do what they already do – hop into their friend's cars to get somewhere!
10. What are the future plans for Tickengo? Any tentative plan for the android app release?
The Android App is coming out in two weeks! This is very exciting! We will continue to improve our platform and grow.
That's Tickengo and it's plans for you guys. We think that Tickengo is going to get tough competition from recently launched Lyft and SideCar. However, it really depends on the trust the Tickengo community builds over a period of time. If drivers get diligently verified and riders keep leaving the reviews as per their experiences – this has a potential to replace Taxis over a period of time. However, who can guarantee that  people will continue to use the Tickengo App to reserve a place in their friend's car when they can call them and hop in directly? This will put a dent on the Tickengo business model. After all, these kind of services are based on trust, both – between people to people and between people to company.
While performing the review, it's hard not to think whether such kind of car sharing will work in India. We think that, Tickengo-like websites will definitely work at a Corporate level – where you can search who of your colleagues can car pool and request them for scheduled rides. This will help to build new relationships as well. In a place, where auto rikshaws are still the basic mode of transport, I highly doubt that someone would just hop into the driver's car just based on the website recommendation.
Take a look at this well-made YouTube video, if you have some time.
[youtube id="UEFlUrl6xEA" width="600″ height="340″ position="left"]
TheTechPanda wishes Tickengo all the very best.  Feel free to share your comments below.
About the Founders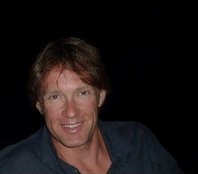 This company is founded by Christof Baumbach,Frederic Gomez, Geoff Mathieux and Jeremie Romand.
Christof Baumbach has a variety of experience in the internet space, ranging from mobile app development on iOS (top 10 in the App store) and Android, to website monetization, mobile advertising sales and operations.
Frederic Gomez has worked previously in Technology Industry, and his previous experience includes CTO of Aixia, a car rental company in France.
Geoff Mathieux has over 20 years of sales and marketing management experience with technology companies. He held a variety of positions with Lucent Technologies, Neopost, DigitalThink and a number of internet start-ups.
Before working on Tickengo, Jeremie Romand worked on a ridesharing program in France that attained 50,000 members in one year and was featured in the NewYorkTimes. After meeting Geoff, he decided to reboot this ridesharing platform and launch in the U.S.