Twikster Makes your Hobby your Business
Posted On January 21, 2016
---
Most startups fail because founders start-up with the belief that success will come easy
– Namrata Soni, founder, Twikster.
Not everything comes easy. There will always be challenges, hurdles and difficulties that we face, no matter what we choose to do. But thankfully, when it comes to online selling, there are many smart options that help overcome e-commerce challenges. One such option, co-founded by Namrata Soni, is Twikster – an end-to-end solution for you to get started with and grow an online business.
With Twikster's unique pay-as-you-go pricing model, customers can choose exactly what features they want and when they want them since Twikster has broken down every eCommerce component to its root.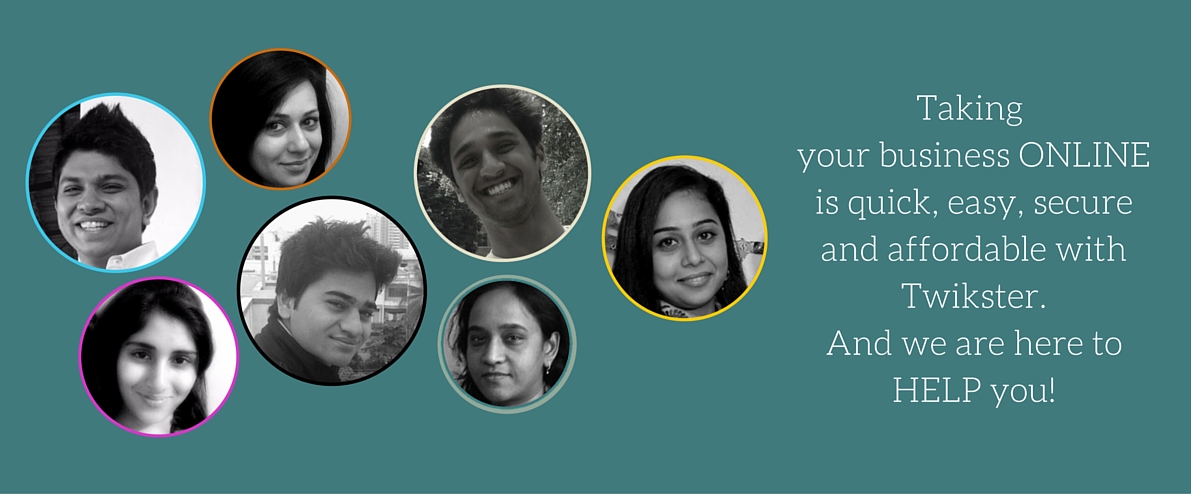 Corporate e-commerce solutions in India have a pricing model that forces users to choose a plan and pay a monthly subscription fee for a set of predefined features. Often, customers have to move to a higher, more expensive plan to get basic support or for just a handful of features that they may need on their store. And these plans don't come cheap; some painfully costing as much as Rs.60,000/- to 84,000/- annually. That's a huge investment for any company looking to just start off. And that's where Twikster rules the market.
If you, as a retailer, are ready to sell online, then you are already aware of the multiple benefits that come with it – greater margins & cash-flows, being available to your customers 24/7, wider reach into the markets, analytics that helps you improve performance with ease and the ability to scale-up your business as and when you want.
Choosing Twikster as your partner in this journey helps eliminate all challenges that can come in your way of reaping big benefits. Here is how –
1) A one-stop solution to all your eCommerce needs, with Twikster, you get:
A platform to create your eCommerce store.

A team of experts to help you set up your store and get you started on marketplaces.

Service partners to help manage and grow your business (accounting, legal, design services etc)

Logistic tie- ups

Payment gateway integrations.

And hundreds of other expert recommended ecommerce features that you need for your store!
2) A FOREVER FREE option allowing you to explore the platform and giving you ample time to understand the working of it. All you've got to do is sign Up on www.twikster.com and get started today!
3) Upgrade whenever your pocket allows. A one of it's kind pay as you go model. allows you to buy add-ons like Facebook Store, Whatsapp Share, Live Chat, Mobile App and many more!
4) Looking for a customized design for your store? You don't have to worry because Twikster offers easy tools and support for customization.
5) Payment Gateway Integration – Nothing you have to worry about because every Twikster store is pre-integrated with the leading payment gateways – PayU India, PayU money, PayTM, DirecPay, InstaMojo, CCAvenue, PayPal and COD.
6) Logistic Tie-Ups are covered as well – Choose Fedex, Delhivery, India Post, Aramex, RoadRunnr, Ecom Express and Pick Parcel and benefit from pre-negotiated rates!
7) Marketing ready with integrated social media and also the ability to promote through a vast number of alternate channels is a bonus.
8) SEO! We all are aware of the importance of SEO (Search Engine Optimization) of course. Great SEO implies a higher rank on search engines. A higher rank implies more traffic. More traffic implies increased conversions. Increased conversions implies more sales. More sales implies more business and growth. With the option to add meta titles, meta descriptions, tags and friendly URLs for every product, category and other pages on your store, improve your SEO and rank higher with search engines.
Twikster is making the world a happy place for retailers and their customers. With over 1500 customers in 1 year, they are setting up new benchmarks month on month. We @ TheTechPanda recommend Twikster as the best e-commerce providing solution for those who are seeking to come online. Customers love them and here is what they often say about Twikster.
---