Over 300 world leaders will converge on Binh Duong New City, Vietnam from December 3-4, 2023 for the eight annual Horasis Asia Meeting.
A number of Indian business and technology leaders will be in attendance.
Horasis is a global visions community which is chaired by Dr. Frank-Jürgen Richter and holds country and regional meetings throughout the year, including its flagship Horasis Global Meeting, which is attended by heads of state, ministers and captains of industry.
At the eighth edition of the Horasis Asia Meeting, delegates will debate the economic future of the region and will aim to foster lasting business relationships between leaders from Southeast Asia and beyond.
The Indian delegation includes prominent business officials, including:
Asif Iqbal, President, Indian Economic Trade Organization (IETO)
Gopi Krishna Reddy, President, Afro International Technology for Societal Transformation
Aditya Berlia, Founder, Svran-Apeejay Journalism Foundation
Srikar Reddy, Executive Vice Chairman, Sonata Software
Bharat Lal Meena, Co-founder and Chairman, BESTI University
And many more…
In a press announcement, Chairman Richter said, "At the Horasis Asia Meeting, some of the greatest business and government minds from Asia and beyond will meet to debate how Vietnam and other Association of Southeast Asian Nations (ASEAN) members will advance sustained development and inclusive economic growth."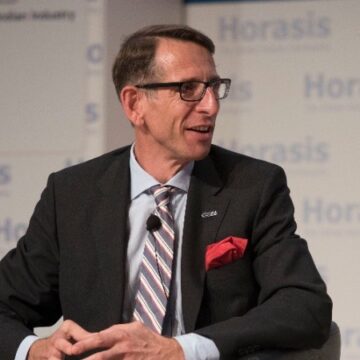 India and ASEAN countries have had relations since the 1990s. According to ASEAN, trade between India and the member countries hit USD $77 billion in 2019.
India's diaspora too, makes up a significant percentage of many Southeastern Asian countries' populations, including Malaysia, and Singapore where they make up 8% and 7% of the population respectively.
In September, Prime Minister Narendra Modi attended a trade summit with ASEAN countries where he announced a 12-point plan to strengthen economic relations between the nations.
Objectives mentioned included promoting the use of digital tools for agriculture transformation, as well as financing climate friendly technologies, among others.
The Horasis Asia Meeting is co-hosted by the Binh Duong Province and Becamex IDC, a Vietnamese investment and development corporation.
Plenary delegates will debate on a host of pressing issues, including revitalizing Asian economic growth, addressing the climate emergency as it relates to Asia, supporting Asian entrepreneurship, and how the region can be a driving force for global economic transformation, among many others.