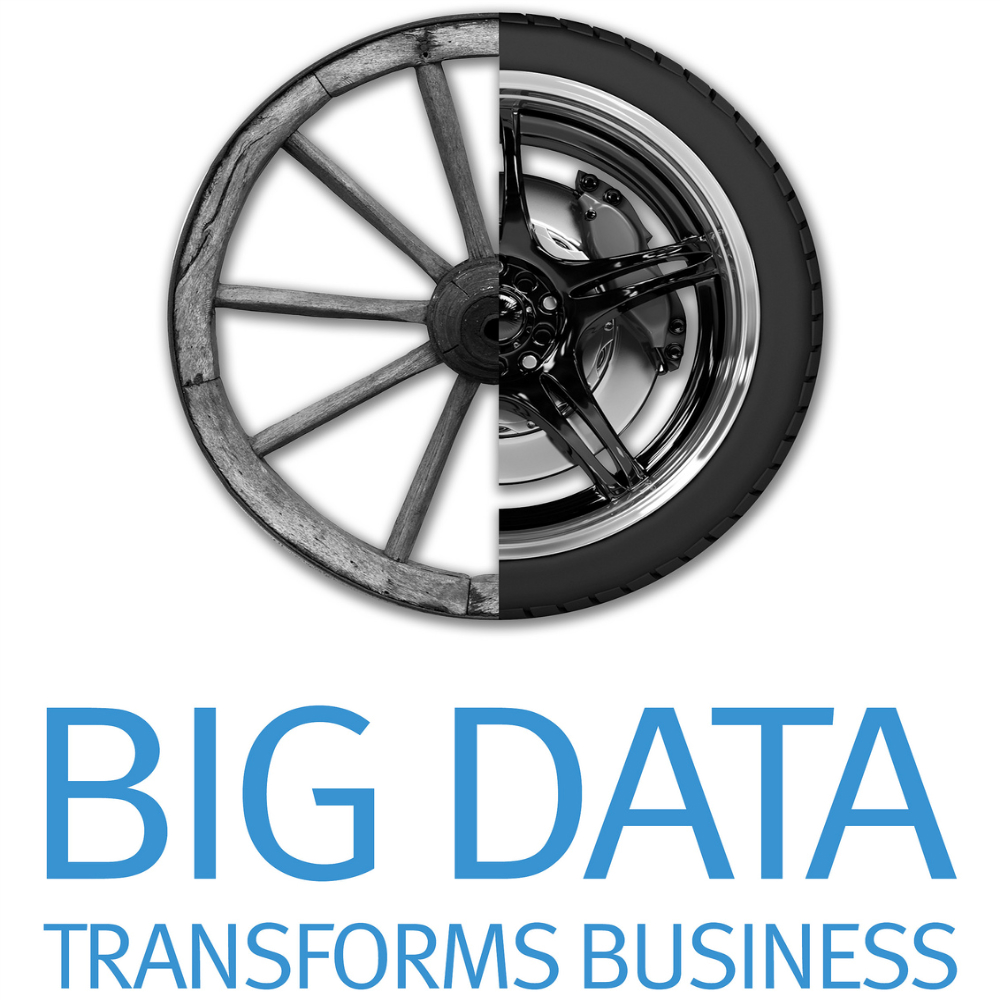 Big Data is said to transform the way businesses work, but on the other hand it also feels like a overly hyped technology. Whatever it may be, but it sure isn't easy, this space requires scientists, statisticians, business intelligence experts and some serious hard core programmers to dig in through the data flood.
It's not just selected number of companies that have deployed big data platforms and applications, it's numerous, companies like Facebook, Twitter, Quora, Pinterest, etc. every little startup that has started accumulating humungous amount of data has now has a team of data architects, mathematicians and data scientists.
We take a look 5 versatile Big Data Startups from India.
1. PromptCloud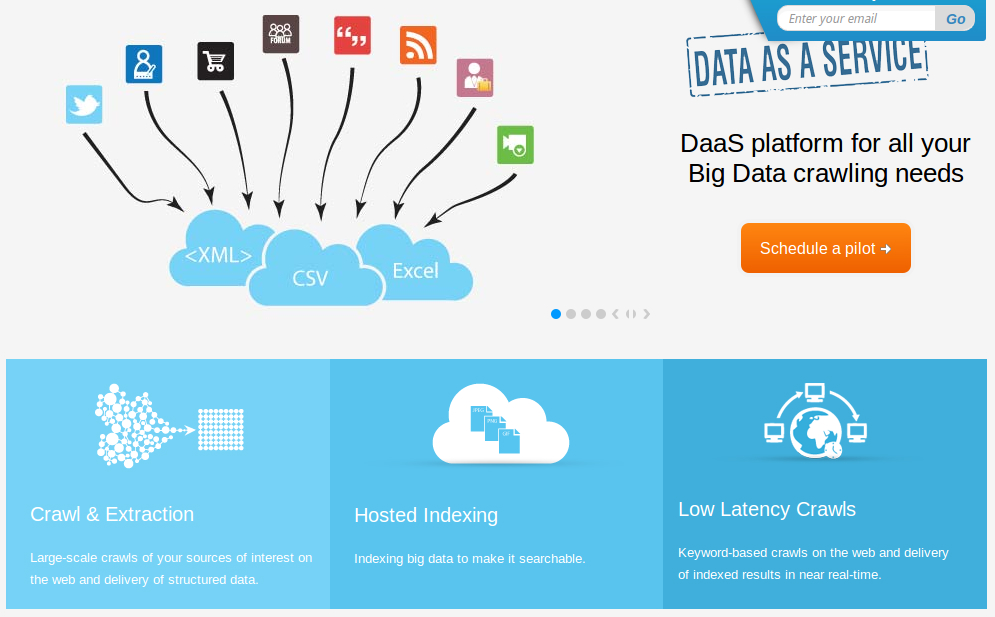 PromptCloud is based out of bangalore, The core focus of the ompany is web crawling and data extraction and they use cloud computing to offer DaaS (Data-as-a-Service) platform. In terms of crawling and extraction the 3 different kinds of services PromptCloud offers are:
Site-specific crawl extraction

Low Latency Crawls

Hosted Indexing
PromptCloud has been founded by Prashant Kumar a Computer Science graduate from IIT-Kanpur and an ex-employee of Yahoo, the team consists of people from IIT's and Carnegie Melon with an aim to make PromptCloud a One-stop data shop.
2. Metaome
Again from Bangalore, incubated at IIM-Bangalore and received seed funding from Department of Information Technology, Govt. of India, Metaome is a Big Data company but with focus on Life Sciences and Health Care.
The two platforms launched by Metaome:
DistilBio Enterprise – acumulates different types of data, such as data from various instruments, documents, laboratory data management systems, private databases and also public databases, and making it readable and structured so a user can can search across and identify hdden relationships.
DistilBio Online – a free web-based graph search, enables users to discover hidden relationships that span across many data types and data sources such as Uniprot, Reactome, OMIM, InterPro, DrugBank, CCLE, PharmGKB, HomoMINT and several others, revealing new insights into Biology.
Metaome has been founded by Kalpana Krishnaswami and Ramkumar Nandkumar. Kalpana has two decades of extensive experinece working in US and India. She also co-founded a startup Jigyasa an NSF funded eLearning venture.
Ramkumar also has an extensive experience working in Europe and India, he holds expertise in managing commercial bioinformatics products and has background is in the area of bioinformatics, data mining and knowledge management.
"For making business critical decisions, its not only about how deep you go into a dataset for insights, it's about how quickly you connect the dots across very diverse data sources. These connections allow you to identify cause-and-effect relationships that influence your bottom-line – in business or scientific research."
3. Qubole
Once again based out of Bangalore, Qubole is a SaaS platform using cloud infrastructures like AWS and offers Big Data services running on elastic haddop engine. Since it's based on apache technologies the platform is able to offer 'Everything as a Service', Hive, MapReduce, Pig, Oozie and Sqoop, etc. to provide complete managed Big Data Service. The platform also provides Python SDK for programmers to integrates Qubole service's data with other tools and applications.
Qubole has been founded by Ashish Thusoo and Joydeep Sen Sarma, both were on the Data Infrastructure Team at Facebook for providing data summarization, query, and analysis, and are also the co-creators of Apache Hive.
Qubole a serious contender to watch out for as caters to online advertising, e-commerce, games, digital media, and social media firms, and some of its notbale clients include Quora, Pinterest, Mediamath, Saavn, YdWorld, Nextdoor, and TubeMogul.
4. Guavus
Headquartered in San Maeto, California and has offices in UK, Canada, Singapore, Gurgaon and Ahmedabad, Guavus offers Data analytics solutions are made up of a unified technology stack consisting of the Guavus Reflex platform integrated with a suite of decisioning applications.
The Guavus Reflex Platform is capable of creating actionable information from widely distributed, high volume data streams in near real-time. The resulting "live analytics" are powerful business metrics generated from responsive querying over huge volumes of high cardinality data.
The firm was started in 2006 by Anukool Sinha. He holds a Ph.D. is Computer Science from Boston University and prior to founding Guavus he has worked in Intel Research and Sprint Labs.
This is no more your usual small team startup, Guavus has come a long way since their start in 2006, it consists of 400+ employees and their client list comprises of of leading companies, including two of top three U.S. and Canadian mobile operations, three of top five backbone carriers, and leading digital media distribution networks.
5. Vcubec
Vcubec is based out of Noida, main focus is more towards strategic consulting but also undertake research based brojects to build proof of concepts and building and deploying of big data applications for businesses.
Vcubec offers consultancy services for various technologies in the Big Data ecosystem such as the Extract – Transform and Load (ETL) tools, distributed computing frameworks like Hadoop, NoSQL databases such as Cassandra, Hbase, Marklogic, Mongodb and advanced statistical models such as predictive and prescriptive models along with visualization tools such as Tableau and Pentaho. Also provide services for cross training the IT team of the client so they have full working knowledge of these Big Data Technologies.
Vcubec was founded by Ashustosh Agarwal who also operates as the Principal Architect and the Chief Trainer. Ashutosh is a graduate from IIT-Roorkee and has more than 12 years of experience in software product and application development with focus on big data technologies like Marklogic, Hadoop, R, Asterdata, etc.
There are a few more Indian Big Data startups, we'll try and get some info on them as well, If you know of any startup working on amazing Big Data projects, do drop it in comments below.