There comes a phase in life when a sudden surge from within jostles you to step forward and spring into action: to make your thoughts and ideas a reality; to become an entrepreneur. Movies can be considered to be the best way to bring upon that sea of adrenaline rush, that strong push to reach a resolute state of mind. So here's a must-watch 5 list of movies all budding entrepreneurs should get their eyes on for a 'reel' inspiration.
---
1) Up in the Air
Up in the Air is a comedy-drama film directed by Jason Reitman and co-written by Reitman and Sheldon Turner. It is a film adaptation of the 2001 novel of the same name, authored by Walter Kirn. The movie is meant for high end entrepreneurs, angel investors and those business working class who have enlarged travel window in most of the year. The story is revolves around a corporate "downsizer" Ryan Bingham played by the amazing George Clooney and his travels. The film follows his isolated life and philosophies and the people he meets along the way giving you that adrenaline rush of inspiration.
2) Rocket Singh
Salesman of the Year is a Bollywood film directed by Shimit Amin and produced under the Yash Raj Films banner. Tired of daily 9 to 6 jobs with boss shitting on your face? This movie is a real deal if you are a dreamer. Screenplay of the film is by Jaideep Sahni, who collaborated with Shimit Amin to belt out the awe-inspiring Chak De! India. It stars Ranbir Kapoor in the leads role. Shazahn Padamsee, daughter of theatre veteran Alyque Padamsee and Sharon Prabhakar, makes her debut in the film, play a supporting role. The film was declared a below average grosser at the box office but made the critics sit up and appreciate it for its script and Ranbir's commendable acting.
3) Pirates of the Silicon Valley
The movie would have out muscled Avatar, Inception, Titanic and all other top box office grossing  movies, if Pirates of Silicon Valley included Samsung-Apple patent war too, which was impossible. This evergreen movie should be watched by every one, not only entrepreneurs. Because it is a "1999 film" directed by Martyn Burke. It stars Noah Wyle as Steve Jobs and Anthony Michael Hall as Bill Gates, documenting their lives in the years 1971-1997. The film is based on Paul Freiberger and Michael Swaine's book Fire in the Valley: The Making of The Personal Computer. It explores the impact of the rivalry between Jobs (Apple Computer) and Gates (Microsoft) on the development of the personal computer. Do watch this if you want to bring to your knowledge what conspired between the two stalwarts of the Silicon Valley.
4) The Pursuit of Happyness
The Pursuit of Happyness is a biographical drama film based on Chris Gardner's 12 month struggle with homelessness. Directed by Gabriele Muccino, the film features Will Smith as Gardner, an on-and-off-homeless salesman. This is a true story of a man who struggles with his life, and later on becomes a multimillionaire with his business skills. Co-starring with Smith is his son Jaden Smith who makes his film debut as Gardner's son, Christopher Jr. For his mind boggling performance, Smith was nominated for an Academy Award and a Golden Globe in the Best Actor category. The unusual spelling of the film's title ("happiness" is incorrectly spelled as "happyness") comes from graffiti on a wall that Chris sees near the beginning of the film. The take away scene is easily one of the shots in the climax wherein smith walks out of his new office after being offered the most-cherished job for which he struggled rigorously for an year.
5) The Social network
The Social Network is a book adaptation of Ben Mezrich's 2009 book The Accidental Billionaires. Well, since you are an entrepreneur, you should know who Mark Zuckerberg was. IF you know who Mark Z. was, watching this movie has to be your first priority. Directed by David Fincher and written by Aaron Sorkin, the film portrays the founding of social networking website Facebook and the resulting lawsuits. It stars Jesse Eisenberg as founder Mark Zuckerberg, along with Andrew Garfield as Eduardo Saverin and Justin Timberlake as Sean Parker, the other principals involved in the website's creation The film received widespread acclaim, with critics praising it for its editing, acting, score, direction and screenplay.
What is your favorite movie to watch for a 'reel' inspiration? Let us know in the comments.
About the Author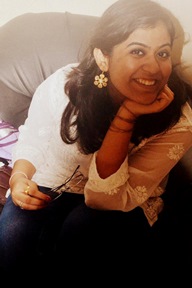 A child at heart, Kajol in head and a soon-to-be media professional, she can crave for pastries and chocolates day in and day out. normal by birth but abnormal by choice, refuses to grow up but can astonish you with her volcano like temper. Discovers a new thing about herself almost every day. Loves acting and practises her award-receiving speech every night before bed. Passionate, optimistic, chatterbox, an emotional fool is all she is. Distributes useless filmy gyaan on her baby blog.