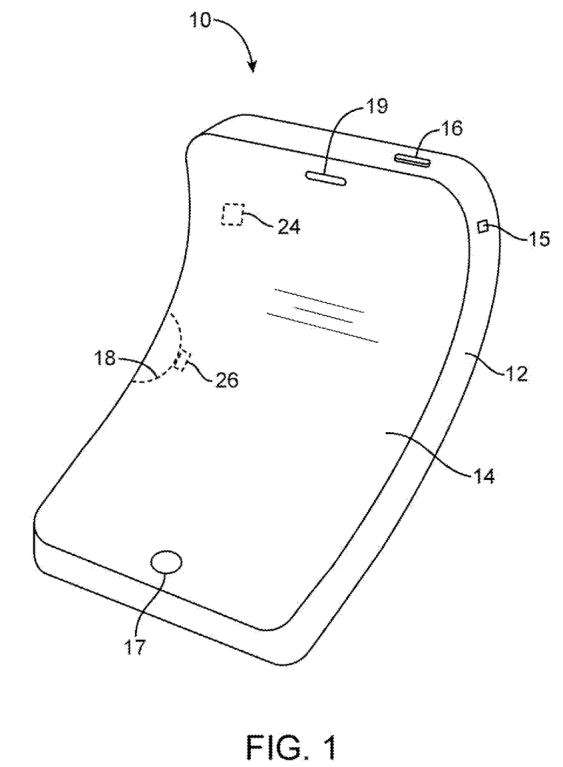 Let's get our imaginative juices flowing and think of an iPhone which doesn't only have a front-facing screen (cliché) but also displays along the sides of it. Now, you might think how any of this will be useful? Consider these:
Why waste space on your home screen with battery life notifications and your signal strength? It's possible these could be displayed on the side.
Or what about a constant news feed?
Alerts from Facebook? Music controls?
One could be in bed and look over at the nightstand and see these alerts without having to pick the phone up.
We don't know what Apple is imagining while coming up with concepts like this, however, we all do know that Innovation is one of Apple's strong points. And we are also pretty sure that technology can make its ideas come true. Apple recently applied for such a patent, and it's titled "Electronic devices with sidewall displays."
Apple has also been seeking another patent for an iPhone that has a display that wraps around the edges of the device, expanding the viewable area and eliminating all physical buttons. This device will reportedly use a new generation on displays which do not have to be rigid like LCD's.
Apple Inc.'s patent filing shows a phone similar to a flattened tube of glass, inside of which a display envelops the chips and circuit board. The company had filed for the patent in September 2011, though the application became public only last Thursday. Like other companies, Apple often files for patents on designs that never come to fruition. As innovative as it might be, we all know the Innovation is miles away from the becoming reality. The company also still doesn't comment about future products until it's ready to launch for obvious reasons.