In India, even though the subscription economy grew 400% in the past eight years, it still took some time for the idea to take hold with Indian consumers. In many ways Japan is similar to India in this respect. The East-Asian island nations showed up late to the 'subscription economy' party but that isn't necessarily a bad thing. Here's what Indian founders seeking to offer things to customers 'as-a-service' can learn from one Tokyo-based company with global ambitions.
First off, companies choosing to adopt the as-a-service model in this day and age are afforded the luxury of not having to build their entire backend billing, subscription management, multi-country management, marketplace, and fulfillment requirements from scratch. Evidence of that is the recent partnership between Tokyo-based Wanget Inc. and Cloud juggernaut CloudBlue, an independent business built by Ingram Micro Cloud. 
Wanget Inc. offers a 'video-creation-as-a-service' product called Video Plant. The idea behind this new product is to provide businesses access to high-quality video content creation services for a flat monthly fee. Given that India has seen a huge boom in organized YouTube content creation in recent years, this business model should attract the attention of the animators in Chennai.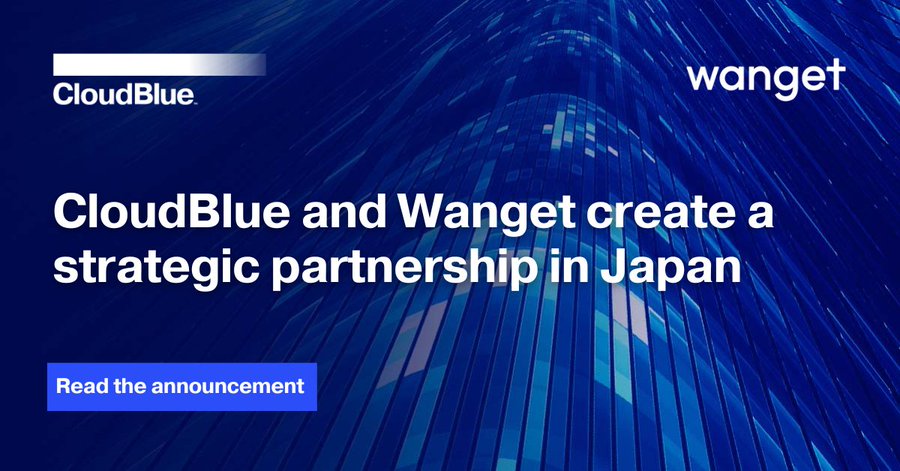 Said Masaya Yoshizawa, founder and CEO of the company "Our mission is to provide the infrastructure that can produce, distribute, and manage the digital content that is needed as the world shifts digitally." 
Even though this mission sounds simple, the delivery of this idea is deeply complex. So, to help Wanget Inc. facilitate this shift for its customers is 'as-a-service' juggernaut CloudBlue, who just partnered with the media lab to white-label its entire digital supply chain.
"We are excited to team with an innovative brand like Wanget to help them scale their  subscription-based video advertisement services in Japan and internationally" said YiLun Miao, managing director, Asia Pacific and Japan at CloudBlue.
CloudBlue will do this by helping Wanget automate all the business processes associated with running a monthly subscription service – everything from billing, to clint management, to how their products are displayed on ther online marketplaceare taken care of by two modules called CloudBl ue Connect and CloudBlue Commerce. 
With the difficult technical issues taken care of, Wanget Inc. can focus on growing its subscription-based digital content studio while strategizing international growth. Through the power of CloudBlue, Wanget Inc. may be able to deliver on its promise of offering a stunning two-day turnaround on its high-quality video production services at the lowest cost in the industry.
If they succeed, expect to see this business model take off steam elsewhere – especially in India where consumer-facing media companies who are already distributing through social media channels might want to make the shift to offering lucrative B2B services.