Spam Calls & SMS need no introduction to us, the regular Indian mobile consumers. Every single day, I am bombarded with lot of unsolicited calls, even after registering with Do Not Disturb registry. The next alternative is to look for Apps that will help me report spam and block it effectively. We came across this  Android App from Webshrub : DND Manager.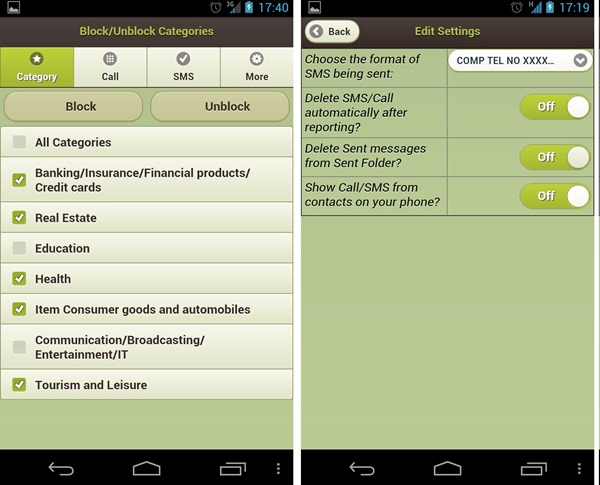 The app is very easy to use and is organized by broad categories such as Banking/Credit Cards, Tourism & Leisure and others. A simple click will allow you to block or unblock a particular category. The app sits nicely in the background. Whenever a new call or SMS arrives, a notification pops up asking if you would want to report it as SPAM. I found this a very good feature, because on-spot reporting is a much better option than manual reporting later on. Also, the app sends the message in TRAI format, which would be otherwise a bit difficuilt for regular mobile users to compose and send.
As per TRAI regulations any UCC should be reported within 3 days of receiving. That's why this app hides SMS/calls older than three days. It filters out your contacts too from reporting as spam.  We tested the app for a fortnight, and did not encounter any crashes or funny behaviors. It looks good and works better too 🙂
Do definitely give it a try and let us know what you think.