Forget WhatsApp, Check Out Hike, Made in India
Posted On January 9, 2013
---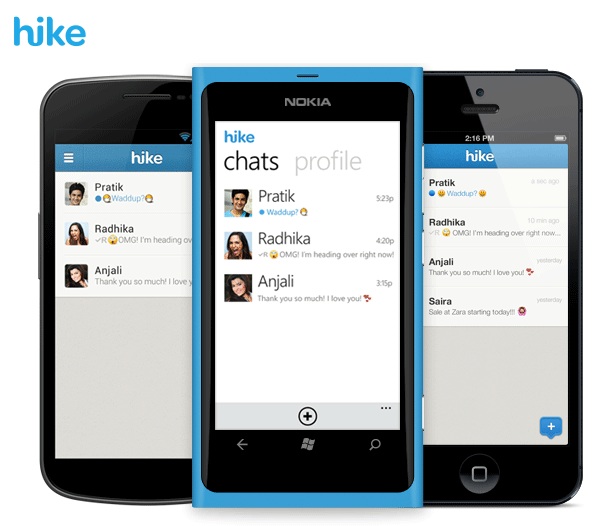 Hike is a new and already popular messaging app that let's you send free messages globally. The best part differentiating it from WhatsApp is that you can send a text message using Hike to a user that does not have Hike installed.
So, with free hike SMS, you can message friends who don't have hike installed as well. Each hike user gets 100 Free hike SMS every month to message those friends who aren't on hike. Better yet, the SMS user can reply at normal rates and the reply comes back into the hike inbox making messaging very seamless. This is a great feature, I believe. Like WhatsApp, you can use Hike to also send pictures, videos and also share your location.
In this short span of a few months, Hike has already reached hundreds and thousands of successful installs on Android, iOS and Windows Phone.
The startup is under the wings of the Bharti Softbank (BSB) incubator, which is a joint venture between the Indian and Japanese telcos.
The head of product and strategy for BSB, Kavin Bharti Mittal, weighs in:
People use messaging in various forms; they use it via different apps and modes for different purposes. What we're trying to provide via Hike is a single application to connect with everyone via messaging. We believe that streamlining this will greatly improve the connectivity of Indians.
As far as monetisation is concerned Kavin has plans for that as well. According to this Business Line report, he says, "We want to first reach 10 million users as early as possible. There are four or five ways to monetise this platform but that comes later." Tie-ups with Airtel, Vodafone and Idea are a possibility, adds the report.
Well, this made in India app has all it takes to be truly global. Do download the app and let us know what you think.
---
Trending Now
You may also like