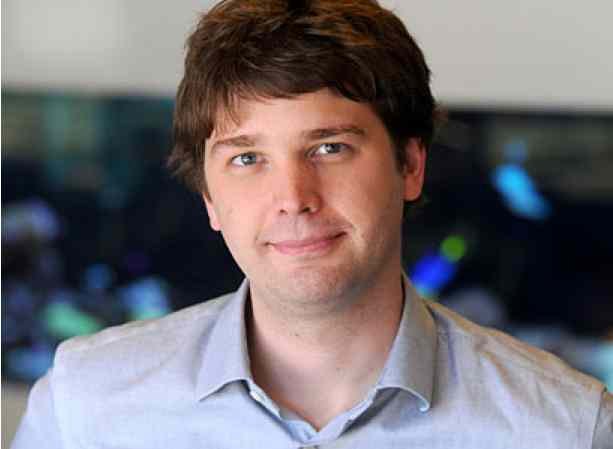 Groupon today announced a much awaited leadership change with a move to replace Andrew Mason as its CEO. The decision comes a day after Groupon reported its painful fourth quarter financial performance, that included a surprise loss, and low revenues revenues.
There were talks of replacing Mason for quite some time. In early December 2012, when the board decided to continue with Mason, Groupon stocks took a 15% plunge because of loss of investor confidence.
Recently, they secured decent funding from a hedge fund that helped Groupon drive its stocks up again. Yesterday, after the reporting for the poor financial performance in Q4 2012, its stocks dipped again by 26%. Later when news of Mason being replaced was in the air, the stocks seemed to have risen by around 7%.
According to the official release, the board has appointed executives Eric Lefkofsky and Ted Leonsis to the office of the Chief Executive. The board has initiated the search for a new CEO.
Andrew Mason released a witty statement on the transition, which we have included below.
(This is for Groupon employees, but I'm posting it publicly since it will leak anyway)

People of Groupon,

After four and a half intense and wonderful years as CEO of Groupon, I've decided that I'd like to spend more time with my family. Just kidding – I was fired today. If you're wondering why… you haven't been paying attention. From controversial metrics in our S1 to our material weakness to two quarters of missing our own expectations and a stock price that's hovering around one quarter of our listing price, the events of the last year and a half speak for themselves. As CEO, I am accountable.

You are doing amazing things at Groupon, and you deserve the outside world to give you a second chance. I'm getting in the way of that. A fresh CEO earns you that chance. The board is aligned behind the strategy we've shared over the last few months, and I've never seen you working together more effectively as a global company – it's time to give Groupon a relief valve from the public noise.

For those who are concerned about me, please don't be – I love Groupon, and I'm terribly proud of what we've created. I'm OK with having failed at this part of the journey. If Groupon was Battletoads, it would be like I made it all the way to the Terra Tubes without dying on my first ever play through. I am so lucky to have had the opportunity to take the company this far with all of you. I'll now take some time to decompress (FYI I'm looking for a good fat camp to lose my Groupon 40, if anyone has a suggestion), and then maybe I'll figure out how to channel this experience into something productive.

If there's one piece of wisdom that this simple pilgrim would like to impart upon you: have the courage to start with the customer. My biggest regrets are the moments that I let a lack of data override my intuition on what's best for our customers. This leadership change gives you some breathing room to break bad habits and deliver sustainable customer happiness – don't waste the opportunity!

I will miss you terribly.

Love,

Andrew
The Wall Street Journal secured a copy of Groupon's own internal memo concerning the firing of Mason. We have pasted it below:
Dear Groupon,

After more than five years of super-human service to Groupon, Andrew has been asked to step down.

Andrew's achievements during his tenure are virtually unmatched in Internet history.  Not only did he help invent the daily deals space, but he also created one of the fastest growing companies in history.  But for all of us on the Board, maybe his greatest achievement is that in the face of extreme pressure and public scrutiny, he guided the company with grace and never lost sight of the things that matter most: our customers and merchants.

It's hard to believe that Groupon is only four years old.  Our journey began in November of 2008 when we offered our first deal (pizza at 50% off) to a handful of people in Chicago.  Today, with over 11,000 employees, we now offer more than 30,000 deals a day to over 200 million subscribers globally.  But even more staggering is the fact that our customers purchased more than 50 million Groupons last quarter alone.

Groupon is a very different company today than it was just a few short years ago.  From our local daily deal roots, we have spent significant time and resources evolving into new categories including Goods, Getaways, and Live.   We have also fundamentally changed the way customers interact with Groupon.  We have migrated nearly 40% of users in North America to mobile, while dramatically reducing our reliance on email which now accounts for less than 50% of our transactions.  And with Pull, consumers can browse among thousands of deals on our site and buy exactly what they want, when they want it.

In the midst of this evolution in 2012 we delivered 35% growth in billings to $5.4 billion, 45% growth in Revenue to $2.3 billion, 22% growth in active customers to 41 million.  Additionally our Operating Profit improved from a loss of $233 million in 2011 to a gain of $99 million last year.

Yet we all know our operational and financial performance has eroded the confidence of many of our supporters, both inside and outside of the company.   Now our task at hand is to win back their support.

We also need to stay relentlessly focused on doing what is right for our customers and merchants.  We've built a curated marketplace that is vibrant and thriving; and if we continue to invest in our future, stay focused on the long term and lead through innovation, we can achieve truly great things together.

As Groupon starts to write its next chapter, Ted and I are both honored to be able to help guide the company until a new CEO is in place.  We are fortunate to have a very talented and committed management team to help us execute on our vision.

We appreciate the tireless effort you have poured into getting our company where it is today, and we are even more excited about the future that lies ahead.

Eric Lefkofsky
Executive Chairman & co-founder

Ted Leonsis
Vice Chairman