As Application Programming Interfaces (APIs) have become a part of almost any service out there, businesses are doing an overhaul on their digital approach to scale business growth. API-first business strategies are leading companies to unlock their full commercial potential through customised technology. However, merely having APIs as a part of their structure won't help.
Instead, enterprises have to completely reimagine their business model through what's called the API-Product Approach. For example, Stripe, today's biggest payment processing platform online, offers a suite of APIs that support its services, and this approach has led them to arrive as one of the biggest in tech.
Read more: How an ordinary business can succeed as an API-led business
The Tech Panda spoke to Rakshith Rao, CEO of APIwiz, a low-code, technology-agnostic APIOps and API management platform (APIM) that helps enterprises scale securely, about the API-Product Approach for customer retention and revenue growth.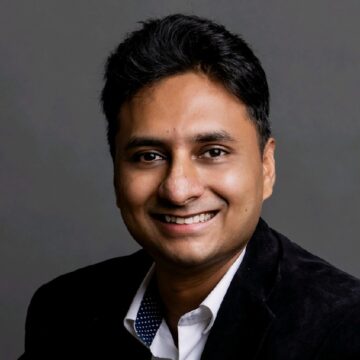 The API-product approach can drive customer retention and revenue growth by improving the overall customer experience, creating new revenue streams, increasing product value, and enabling agility and innovation
Rao says an API product mindset, which involves designing and delivering APIs for long-term value at scale and transforming them over time to meet changing customer needs, is significant for the approach to work.
"Many organizations have teams that are responsible for delivering projects with fixed timelines and budgets. While this approach can yield quick results, it often hinders the growth and maturation of APIs over time. In contrast, the most effective API programs utilize an API-Product model, which allows APIs to grow and evolve continuously," he says.
"When APIs are treated like projects, they often don't receive the necessary support for continued growth and maturity. After they are delivered, support is usually limited to the maintenance developers assigned to the project. This can result in APIs that are no longer aligned with business objectives or that lack the features necessary to remain competitive in the market," he adds.
He explains that by implementing a product-centric model, API programs can better prioritize and manage the ongoing development and evolution of APIs to meet changing business needs and market demands.
"The API-product approach can drive customer retention and revenue growth by improving the overall customer experience, creating new revenue streams, increasing product value, and enabling agility and innovation," he reiterates.
As part of their digital transformation efforts, many organizations are now creating or already executing a formalized API program. However, achieving a successful transition to an API-driven business model requires certain key elements, says Rao. Listed below are six key factors for creating an API-driven business model to accelerate growth.
Identify the core value proposition of your business
Start by identifying the core products or services that your business offers and how they can be packaged and exposed through an API.
"Determine how you can create value for developers and other third-party users by enabling them to access and integrate with your business offerings through an API," says Rao.
Define your API strategy & goals
Determine what you hope to achieve by launching an API, such as expanding your customer base, increasing revenue, or improving customer engagement.
"Define your API strategy, including the features, functionality, and documentation that you will provide to developers," he adds.
Design & develop your API
Develop your API according to the design and architecture principles that will make it scalable, flexible, and secure.
"Ensure that your API follows standard conventions and is well-documented to make it easy for developers to integrate with your platform," he advises.
Build a developer community
Create a developer portal and engage with the developer community to promote your API and support its adoption.
"Offer resources and tools, such as sample code and tutorials, to help developers get started with your API," he offers.
Explore different pricing models for monetizing your API, such as pay-per-use, subscription-based, or revenue-sharing models.
"Determine what pricing strategy will work best for your business and communicate it clearly to developers," he says.
Continuously improve & evolve your API
As your API gains traction and developers start using it, continue to monitor and improve its performance, reliability, and security.
"Collect feedback from your users and use it to inform future enhancements and updates to your API," he adds.
Do it right
It's a given that APIs play a crucial role in linking organizations and technologies in ecosystems. According to McKinsey, with the API market becoming hotter, 'enterprises that move rapidly to define a business-backed strategy and monetization model, institute the right governance, and drive adoption can create powerful new avenues for revenue growth and value.'
Read more: Steel Threads: A Blueprint for Becoming a Better Engineer
Meaning, do it right. As Rao says, "By following these steps, your business can create an API-driven business model that accelerates growth and opens up new opportunities for revenue generation and customer engagement."