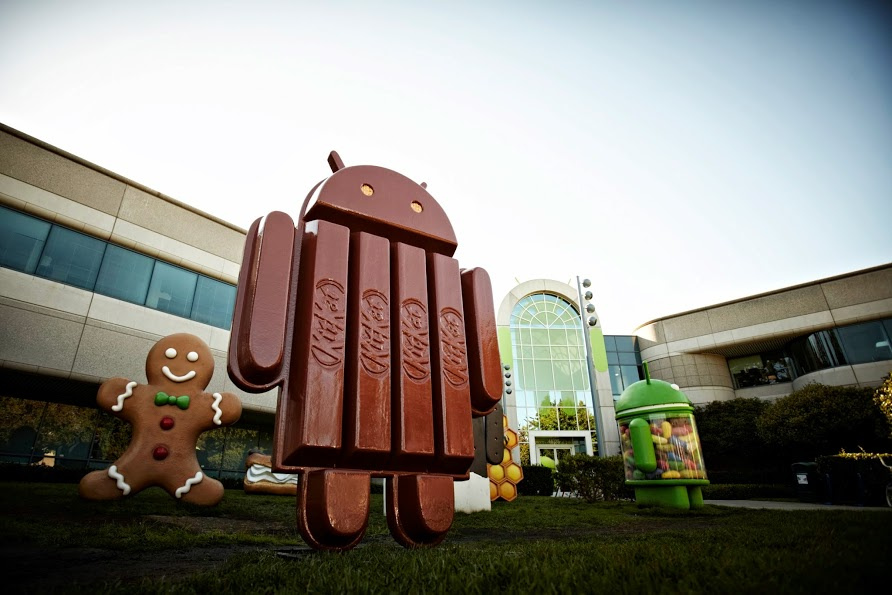 Google announced that it's next update to Android carries the moniker "KitKat" and will soon find its way to a smartphone and tablet community that's officially hit one billion activations.
Google's competing with Apple for attention. The iPhone maker announced a new event on Sep. 10, which more than likely will be for its latest version of the phone.
Google made the KitKat announcement through Sundar Pichai's Google+ page. Pichai is Google's head of senior vice president in charge of Android, among other products. The company did not give any further information about when Android KitKat will be available to that sizable community of customers. Pichai did, however, make sure to let the world know that Kit Kats are a favorite of his Android team. Important details here, people.
Of course, Google worked with Hershey's in the U.S. to get permission for the Kit Kat brand. The everything chocolate company put out a press release explaining its pride in being included.
"I can confirm that no money was exchanged," a Google spokesperson told in an e-mail.
Hershey's will be selling more than 50 million "specially branded Kit Kat bars" in 19 different markets. The packaging will direct consumers to android.com/kitkat where they can play a game and win prizes.
While Google might be reaching out for attention during the Apple-hype, the company seemingly has little to worry about. In the last few months, a number of analyst first have come out to say Android is toppling iOS. IDC and Strategy Analytics released reports, the latter of which says Android hold 80 percent of the mobile market.
Pichai saw some of this dominance recently after a trip around Asia to visit a number of Google's partners. He explained he was impressed with a number of the devices he saw there. Pichai also says to watch for the new devices at the IFA trade show in Berlin this week.
Via VentureBeat
Image Credit: Hungarian UNIX Portal