Diverting some of the attention away from Apple's 'iPad mini' unveiling on October 23 and Microsoft's Windows Phone 8 event on October 29, Google is to unveil a number new devices and software improvements on the same day as Microsoft – and we have all the details.
A source with knowledge of Google's plans has told The Next Web that the search giant has been distributing a video recorded at one of its weekly all-hands "TGIF" meetings on its internal network, which details the devices that will be unveiled at its hastily arranged October 29 event (which we will also be attending).
Confirming leaks from various inventory systems and advertisements in both the US and the UK, Google will release a 32GB variant of the Nexus 7. However, our source also tells us that there will be a second 32GB variant that will offer HSPA+ (3G) support, allowing users to take the tablet on their travels.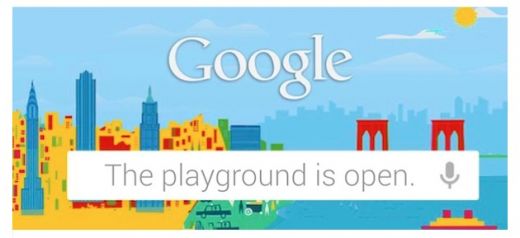 Google has also been working with Samsung to launch a 10-inch tablet, confirming leaks which suggested Google had teamed up with the Korean manufacturer for another device. Our source tells us that internally the tablet goes under the name "Codename Manta", runs Google's new Android 4.2 operating system (previously referred to as Key Lime Pie, but is set to retain the Jelly Bean branding), and will offer a 2560×1600 pixel (16:10) resolution, which we believe will offer around 300 pixels per inch (PPI) compared to the new iPad's 264 PPI.
The Manta codename also ties up with Android Police's sleuthing, where it was suggested the launch of a 10-inch tablet device. We believe the Samsung tablet will be called the 'Nexus 10? but we were unable to confirm at the time of publishing.
Earlier this week, we posted details on the next Nexus smartphone, which will be manufactured by LG. We have been informed that earlier leaks have been 100 percent correct.
This means that Google will launch the LG Nexus 4, featuring a quad-core 1.5 GHz Qualcomm APQ8064 Snapdragon processor, 4.7-inch 1280 x 768 display, 2GB RAM, 16GB storage, an 8-megapixel rear-facing camera (and 1.3-megapixel front-facing snapper) and a 2100mAh battery.
The LG Nexus 4 will also be powered by Google's new Android 4.2 software.
Speaking of the OS itself, we have some details on that too. It has been confirmed that as part of Android 4.2, Google will introduce 'Content in the center,' which will allow users to access Play Store content from a widget and 'Tablet Sharing' which will suit families and enterprise users, providing them with a simple and easy to switch between several users on a tablet, each with their own email and apps.
Think Windows user switching, but now on Android.
Our source says that Android 4.2 will compete with Apple's iOS 6, in that the panoramic camera settings will be updated to support both horizontal and vertical movement by default.
While Microsoft is holding its event in San Francisco on October 29, Google has chosen to hold its own event in New York.
Google's event tagline of "The playground is open" suggests there will be quite a lot to experience and play with at the event. From what we have seen (and confirmed with Google sources), this is certainly the case.
Via: The Next Web