The Samsung Galaxy Note might confuse some people as to whether it's a phone or a tablet, but there's no question about the identity of the new Galaxy Note 10.1.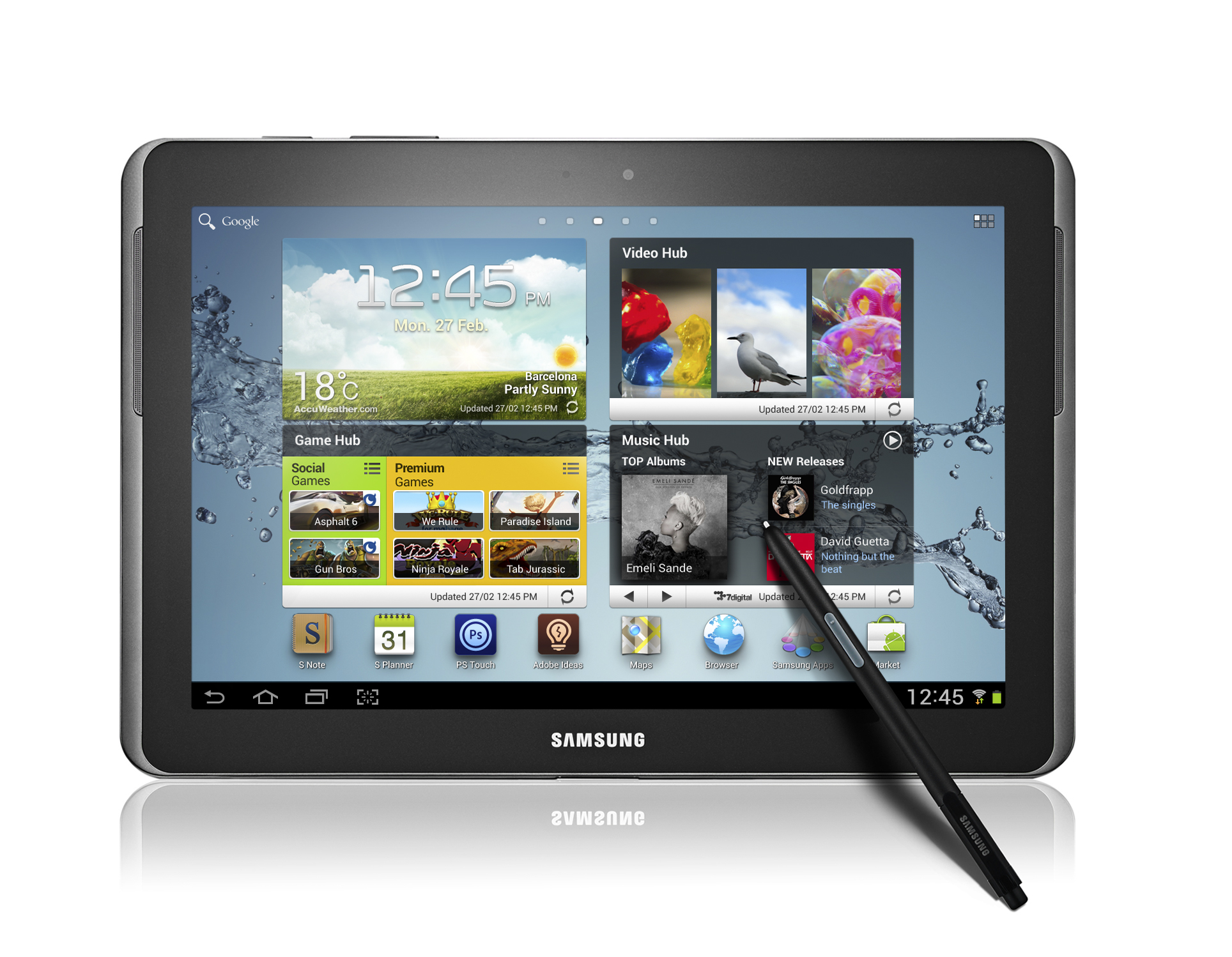 Samsung revealed today that the 3G- and Wi-Fi-enabled Galaxy Note 10.1 tablet, first introduced at Mobile World Congress in February, will be available globally this month. The company will also launch a 4G LTE version, but availability dates and pricing for any of the models were not announced at this time.
The Android 4.0 Ice Cream Sandwich device sports a 10.1-inch, 1,280×800-pixel display with a multiscreen feature that lets you work in two apps simultaneously.
Like its smaller smartphone sibling, it comes with a stylus (dubbed the S Pen) that lets you take handwritten notes, sketch doodles and more. It also comes preloaded with a number of apps designed to work with the S Pen, including S Note, Polaris Office and Adobe Photoshop Touch. These apps will automatically launch once you remove the stylus from its holder.
[youtube id="qbgBxr4H59A" width="600″ height="340″ position="left"]
Via: ATD