Startup Pitch to Potential Employees – Decode the Ways
---
In our earlier articles in the series of pitching, we have seen the best ways to pitch to your Investors. Let's see how to pitch your startup to potential employees, so you get the best talent working with you.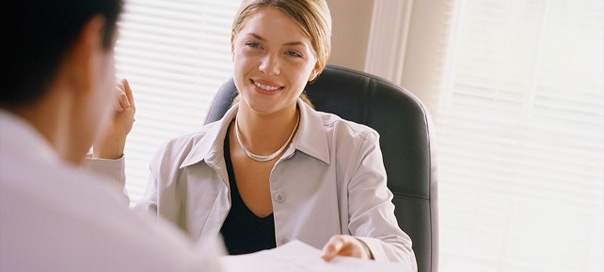 Employees represent the greatest return on investment potential. Be clear on what your company stands for and why they should join your company. Work on the reasons why would someone want to join your company.
Tell the importance of starting a career with a startup company like yours
What is the objective of your company?
How it was started and how long you have been in business and the size of your company?
Review on the short and long term company goals
Typical responsibilities for the role
Employee benefits or perks to join your company
Layout a plan how your company is going to grow their career
Let's talk more about the startup pitch to potential employees. You will definitely come across different types of candidates. Some candidates research thoroughly about your company before they attend an interview. Every detail about your company can be easily found with just a click, be it your website or your company's presence on social media platforms like Facebook, Twitter or Google Plus. Are you ready to face a question pertaining to a negative review about your company in MouthShut or any other review website? So, you need to be pro-active in discussing any concerns a candidate may have. It is always better to be open like a blue sky without dark clouds.
Let your potential employees know everything about your company upfront. It makes it easier for them to come to a decision easily without thinking too much.
Focus on the people not just your employee benefits
Talk about your work culture and the team environment. Make them visualize your work culture.
What is the average term or duration of your employees?
What can they learn from their peers?
Talk about leadership training programs or any other motivational programs for your employees
Never make false promises
As a startup company, do not take them to a fantasy world where you feed their minds with all kinds of false promises like appraisal after every 6-months, team outing every month or training to get a certificate within a year. Unless you have implemented all these things, it is better to be transparent who you are and what you offer.
After selecting a candidate, you can introduce your happy and satisfied employees to him or her so that your employees can share their positive views about your company. This is a powerful move for your company if you are very successful in keeping the employees happy and satisfied with their job profiles. If your employees are happy, certainly they would love to share their happiness with others. If not, do not take the risk in doing this introductory session. First, work with your current employees to make them happy and satisfied before blowing your trumpet about your company, team environment and client profile.
Also read:  Hiring for your startup? Don't miss to look out for these 5 qualities
Be honest
Not every candidate who walks into your office will want to work for you. They may not want to work with your company because of these reasons:
They heard through someone that your team has a lot of internal conflicts
Your projects are small
Your client base is not big enough
Your project manager is a weird guy and temperamental
Be honest and most of all be human with your potential employees and be confident to face the greatest challenges with utmost clarity in your communication.
You spend a lot of time in searching for the right candidates, qualifying and interviewing candidates. And it is time to make use of these ways to recruit your potential employees, maximizing your revenue.
What are your secret weapons to hire the best startup and retain them? Share with us in the comments.
---
Trending Now
You may also like