Entrepreneurial journey is not that easy. Getting things done in your business always need your wise decisions. With continuous ups and downs, peaks and troughs, the lesson you learn from those rough spots are immense. To go through the challenging phase in order to emerge on a higher level, whether you are a startup company or small business venture, you need to follow hustle as an art. Practically, ask yourself, what level of effort you have taken for your market environment to promote your business? Unfortunately, if your answer is "No", then it is time to hustle and do those changes to really make a difference in your business. All it requires is a long term view and commitment to promote you and your products or services.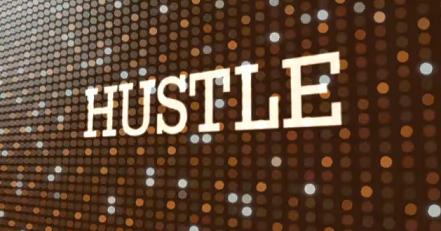 Here is a list of 5 things to ignite your thoughts to take instant action as this ever-changing world belongs to those who hustle.
 1.   Face the World with Confidence
Whatever your circumstance is, if you don't have the confidence to face the situation, it is going to upset you. Hustlers do not get upset no matter what. Even if you are getting negative feedback from your customers through emails, there is nothing to get embarrassed. Instead work on those erroneous zones and build that trust back by promoting your business in the right away.
 2.  Choices are Plenty – Create Your Own Niche
If you don't hustle to get what you want you are certainly going to lose most of the opportunities that come on your way to take your business to the next level. When choices are plenty, you need to pay a close attention to create your own niche.
 3.  Unwavering Firmness in Saying 'No'
Everyone has a hard time saying 'No'. Chasing everything that looks green to your eyes is not a wise thing to do. Instead, analyze what works for you and your brand. If the opportunity is not right for you, then say 'No'. The simple act of speaking definitively is often overlooked by many business men. Whether it is internal or external, the art of saying 'No' most of the times save the deal and save the relationship. And there is nothing wrong in rejecting few of those advices and helping hands when it gets counterproductive.
 4. Bask in the Light of Small Victories
There is no 'Quick Get-Rich Scheme' for your business to reach great heights overnight. Don't wait for that big moment to celebrate your success. Whenever you hit a milestone or an accomplishment, don't focus on the next hurdle. But, celebrate the small victories that you have achieved. Take time to appreciate the work that you have accomplished and be proud of your small victory. Put your best foot forward and do your best to reap the fruits of your labour.
 5. Watch Out for Innovative Ideas
If you are one man army running a small business, certainly your personality is a major asset because you are the business. Always look for innovative ideas by keeping abreast with current trends in your vertical to stay competitive. Hustlers are like hawks who visualize a big picture by grabbing the most innovative ideas and explore them one by one. Are you one of the hawks willing to take risks by venturing into new possibilities? Get rid of limiting and negative beliefs which is stopping you to take that big step to try and explore your innovative ideas. Do not be afraid to fail.
Better perceptions outsell better products and services. Articulate, plan, promote your business and adjust your hustling thinking so that your success will be limitless.
Author's Bio – Mary Abraham
Mary is working as a Content Team Head in a startup company in Bangalore. She is a nature lover and has love for helping and inspiring others. She is passionate about reading and knowing about supernatural events in the world. In the free time, she scribbles her ideas and thoughts in a paper.