The Bluetooth Bulb – Next Generation Technology
Posted On August 21, 2012
---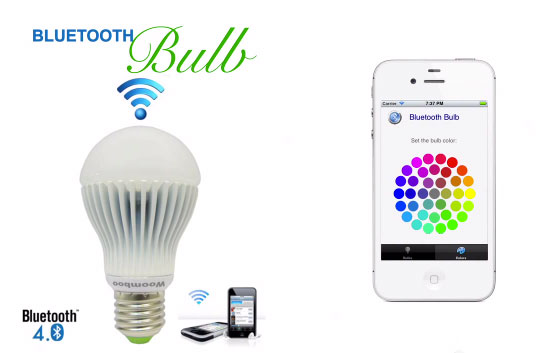 A few years back we might have thought how the light bulb were next in line to be switched on and off using Wi – Fi. Incase you don't have WiFi – The Bluetooth Bulb is the perfect solution. As the name says it all, it is controlled via a compatible device and uses power Bluetooth 4.0
By using an iPhone or Android smartphone and tablet users can time, dim and power their lighting using their Bluetooth 4.0 device.
The bulbs can be paired with multiple devices, every component is replaceable.
There's a RGB model also available which will alternate between different colour lighting.
The sources in Industry say it will be available in the market soon for as less as $25.
The Demonstration of the Bluetooth Bulb:     (Let me tell you a little secret, the Demonstration is worth the click)
[youtube id="qMrCLZ2RQ9E" width="600″ height="340″ position="left"]
---
You may also like