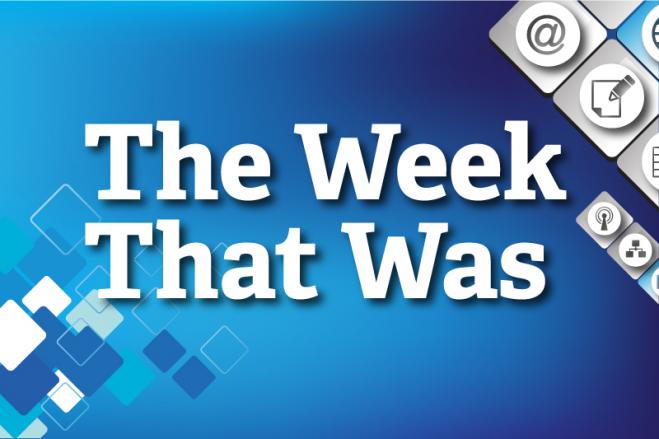 Starting today, we'll present you a Weekly News Roundup each Saturday highlighting the top news, views and reviews that happened in the week. In case, you missed something, this will be a great way to catch up with The Week That Was.
Google Transparency Report – 21,389 Requests Received Worldwide; 2,431 From India
Google released its transparency report which shows in detail how the number of personal user information requests by government offices and agencies have increased by around 17% over the last year. Google complied with 66% of the information requests. India's internet control rules are getting worse and this will definitely increase the information requests in the years to come.
Microsoft Looking At Financing $1-$3 Billion in Dell Buyout
Dell is closer to going private with Silver Lake Management LLC, and Microsoft Corp planning to provide part of the funding, people with knowledge of the matter said. According to sources, Microsoft might invest $1-$3 billion with the group looking to take Dell private.
Sony Sells Famous NYC Head Quarters for $1.1 Billion
Sony is selling its New York headquarters for $1.1bn in the largest disposal of the Japanese electronics group's programme of asset sales. The sale of the building at 550 Madison Avenue, designed by renowned architect Philip Johnson, will generate net cash proceeds of about $770m, Sony said.
Mobile Consumer Trends in 2013
The Ericsson report on consumer trends in the mobile market in 2013 highlights the themes that mobile device users should be aware of in the coming year. These trends vary from the demographics of smartphone use to the emergence of a creative marketplace of ideas. Some interesting figures show that women are leading in the smartphone market.
CueLinks – Effective Content Monetization for Indian Publishers
CueLinks promises to take all the hassle away from content owners, providing the most effective way of affiliate marketing for Indian publishers. Founders Jimish and Mehul Jobanputra said CueLinks helps in monetization of websites in an extremely easy way. Publishers just need to do a 2-minute java script code in website footer and CueLinks will take care of the rest.
The Thriving Startup Scene in Jordan
Last week we wrote about the startup scene in Lebanon. Now, we head towards Jordan. Jordan has recently developed a thriving startup ecosystem and culture. It has a very large educated population. In fact, the country invests more than 20% of its GDP in education. The boast of a great incubator and accelerator program as well as access to funds. In fact, Amman is the 10th best place in the world to start a technology company and Jordan the second country in terms of number of investments in the Middle East.
Common Crawl – Free Database Of The Entire Web, Competition For Google
A nonprofit called Common Crawl is now using its own Web crawler and making a giant copy of the Web that it makes accessible to anyone. Common Crawl supplies a database of over five billion Web pages that can be accessed and analyzed by anyone, in the hope that it will inspire new research or online services.
Hurdles For an Aspiring Entrepreneur From an Indian Middle Class Family
The Indian middle class is a huge lot. A lot of aspiring entrepreneurs belong to these families. Belonging to a middle class family that has never done business before, it is very tough for the new generation to defy the family laws and do what they want to do. We discuss some hurdles which are faced by such entrepreneurs in India.
Are Product Managers Future Entrepreneurs?
Product Management has many definitions but most experts will agree that its essentially the art & science of delivering delighting solutions to real market problems and doing it rather predictably. So, are Product Managers future Entrepreneurs?
3 Android Apps To Help You Save Battery On Your Smartphone
The Android apps market in today's date contain millions of apps, but it is very important to understand that however all the apps and not properly designed,  they run in the background eating up the battery even when the phone is not in use, or maybe they constantly transmit wireless data which spends a lot of battery power. Here are three apps that could help you save your phone's battery life.
Captio Expenses – An App to Declutter Your Pockets
Do you travel a lot but hate having to stuff all the bills in your wallet and pockets to keep track of how much you are spending. Fret not, there is an app to do that dirty work for you – Captio. This app acts a virtual book keeper by consolidating all your bills and making them accessible from anywhere.
Devour – Best Youtube Videos Handpicked For You
It is nice to catch up with Youtube, to see what's viral and what's new. Some are funny and some demand action by their content.  Yet, when we are pressed for time and always want to watch the best – it gets tough selecting which ones to watch on Youtube.  Devour, a startup selected by TIME in the top 50 websites for 2012 precisely does that.
[divider]
Hope you enjoyed the content this week. If you have any feedback, please leave your comments below. We promise to bring you great content in the days to come as well. Have a knowledgeable and fun weekend.